Drs. Carly Adams and Jodie Asselin become the Centre's new co-directors
Dr. Carol Williams, who has been at the helm of the Centre for Oral History and Tradition (COHT) since 2017, has finished her term as director. Drs. Carly Adams (kinesiology) and Jodie Asselin (anthropology) will be co-directors for the next three years.
"Dr. Williams has led COHT with passion and respect, providing leadership, guidance and unwavering support for students, faculty and community partners; the Centre is stronger for her involvement," says Asselin, an environmental anthropologist.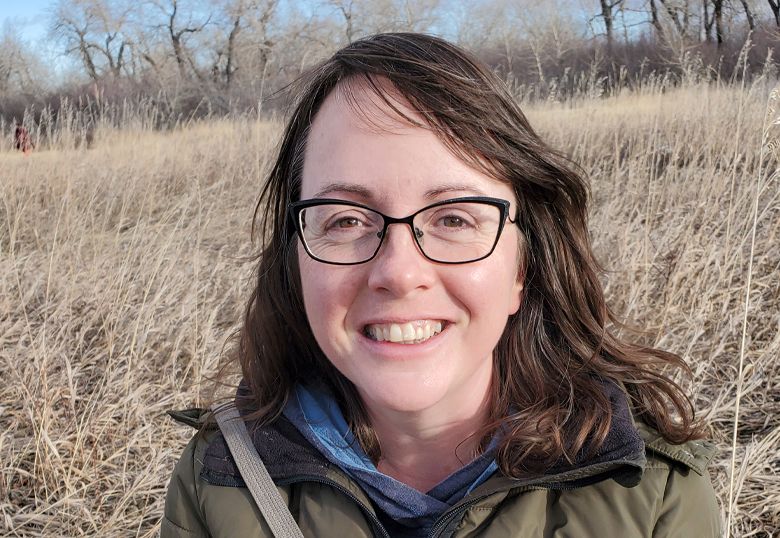 "As the new co-directors, we are excited to be taking on this role," says Adams, a historian of sport. "There is so much momentum in the programming and activities of the Centre and we are looking forward to continuing to foster a growing network of community and academic historians in southern Alberta and beyond."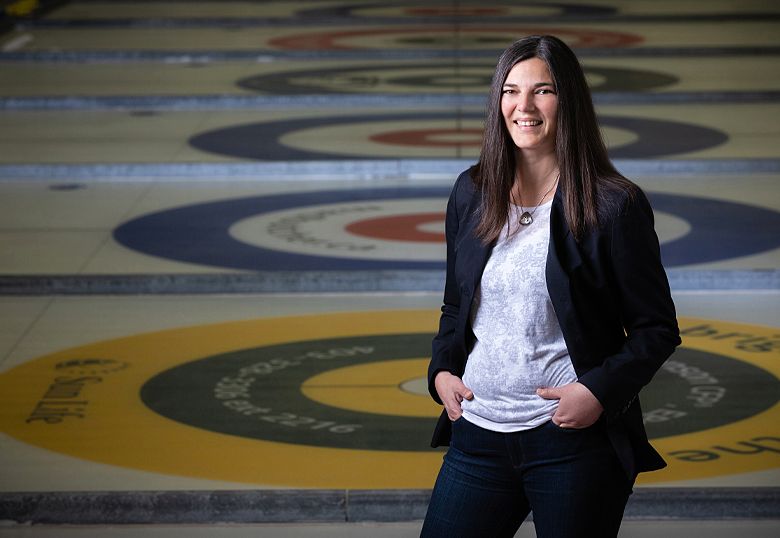 "Jodie and Carly are both fantastic scholars and make a great team," says Williams. "They'll keep us going forward and coming up with new ideas and ways to make the COHT more sustainable."
Williams worked hard to increase the profile of the COHT during her tenure as director. She created meaningful opportunities for students from any discipline to get involved. She also reached out to Indigenous scholars and successfully launched virtual events that allowed participants from around the globe to attend. Williams was also instrumental in creating the Oral History Summer Institute, which launched last May. She also provided a donation, along with Adams and matching funds from the Mastercard Foundation, to cover the tuition for five Indigenous students attending the summer institute.
"I'm really happy we've been able to create a wider sphere of discussion around oral history and tradition and include Indigenous and community scholars, as well as scholars who work within an academic environment," says Williams.
As she looks back on her time as director, Williams says she couldn't have done it without committed scholars like Jenna Bailey, Darren Aoki and Adams and generous donors. As well, support from the Galt Museum's curator, Aimee Benoit, and archivist Andrew Chernevych, and the Lethbridge Public Library have been invaluable. Bev Garnett, U of L administrative assistant, has been crucial in handling the organizational details. Graduate students have always contributed significantly to the COHT events, including Darcy Tamayose, Elaine Toth, Diane McKenzie, Shannon Ingram and Jasmin Saler.
"Carol invested so much time creating connections within the southern Alberta community, which is at the core of our work," says Dr. Jenna Bailey, adjunct assistant history professor, a founder of COHT and its senior research fellow. "Carol approached her work with great integrity. She truly believes in the value of these community connections and would spend countless hours working with community partners. She also makes sure students are well taken care of, supported and given exceptional training opportunities."
For the upcoming year, the Centre is planning a number of events, including talks by past COHT Award recipients on Thursday, Sept. 16 at 3 p.m.:
·      Dr. Paul MacKenzie-Jones — Rethinking the International Border in Blackfoot Territory
·      Drs. Carly Adams and Darren Aoki (University of Plymouth, UK), and Elaine Toth — Narrating Japanese Canadian inter-racial relationships in southern Alberta during the postwar
The second annual Oral History Summer Institute will also be hosted in Summer 2022.