Header photograph by Susan Ruskin, late 1970s. Frederick J. Brown art from the University of Lethbridge Art Gallery Collection, copyright by the Frederick J. Brown Trust. Archival photographs courtesy of the Frederick J. Brown Trust.
Frederick J. Brown (1945-2012) was a New York City-based artist, originally from Chicago. He was a painter who collaborated with local artists, musicians and theatre personnel for many works. For Black History Month, the University of Lethbridge Art Gallery is showcasing a number of his works in its Art Collection through its social media channels.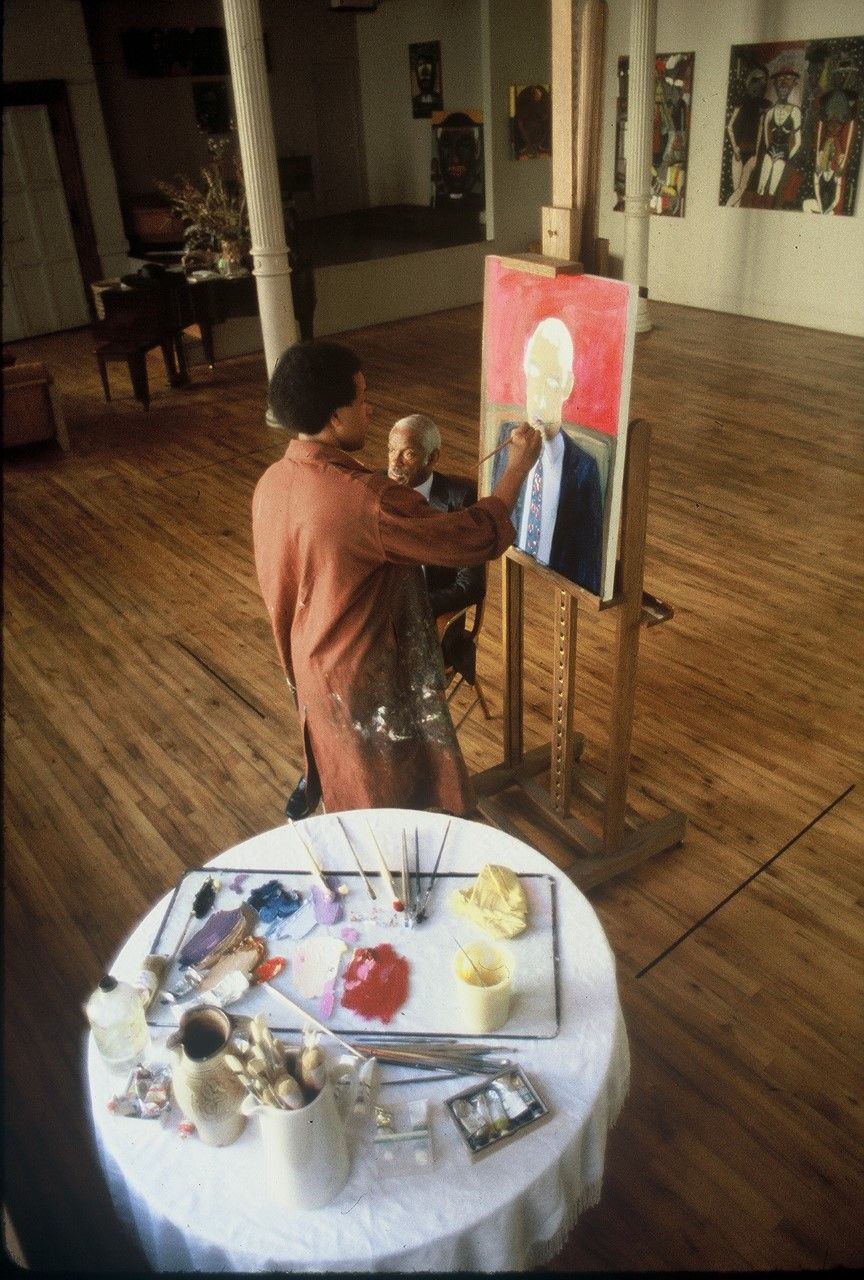 He had a wide array of styles, but most have called him an expressionist for his expressive and emotional brushwork. He was also a leader of the figurative movement. Frederick J. Brown was inspired by art history, urban culture, music and religion.
"I think my heritage has a great significance to the images I produce, but you can limit people with a name or a title to only serve one group. When you see my work, you can tell it is done by someone who is Black. But, I want to provide as many beautiful things to the world as I possibly can." — Frederick J. Brown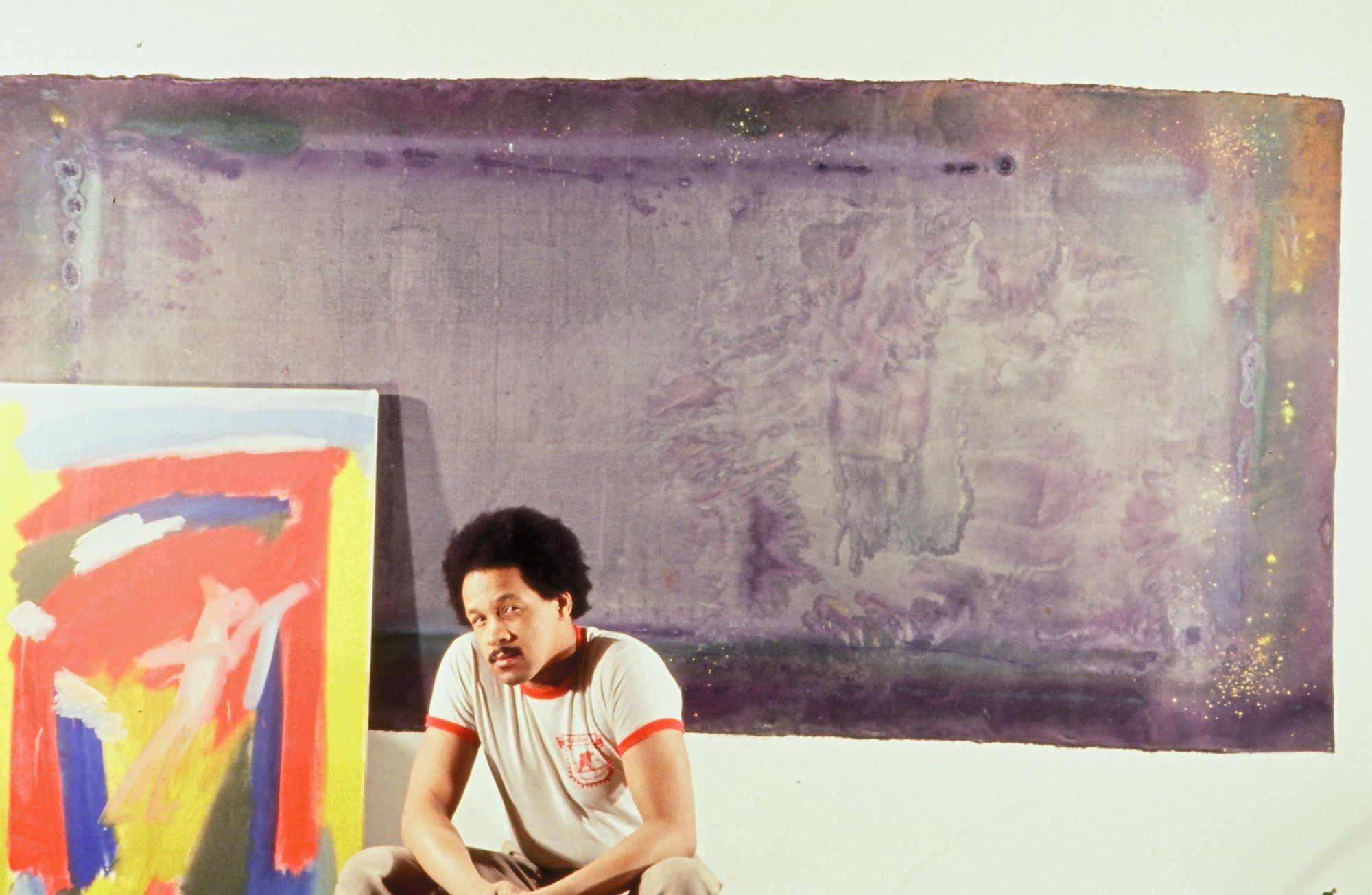 "I grew up in a family in Chicago of people who dealt with color. My uncle was a body and fender person, who basically repainted Rolls-Royces and Cadillacs and limousines and things, and I basically grew up mixing paint for him. My mother was a baker, she specialized in Viennese pastries, and she'd get spun sugar rolled into really heavy buttercream cake decorations, things of that nature. So, I grew up with the tactility and love of paint and color. In my mother's case I was actually able to eat it." — Frederick J. Brown
Frederick J. Brown is most well-known for his series of over 350 paintings of Jazz and Blues musicians. He focused on Black musicians, creating large scale portraits in recognition of their role as significant producers of culture. He always put effort and research into his portraits, trying to really capture the "spirit" and feeling of a person. His portraits ranged from realistic to very abstract and expressive.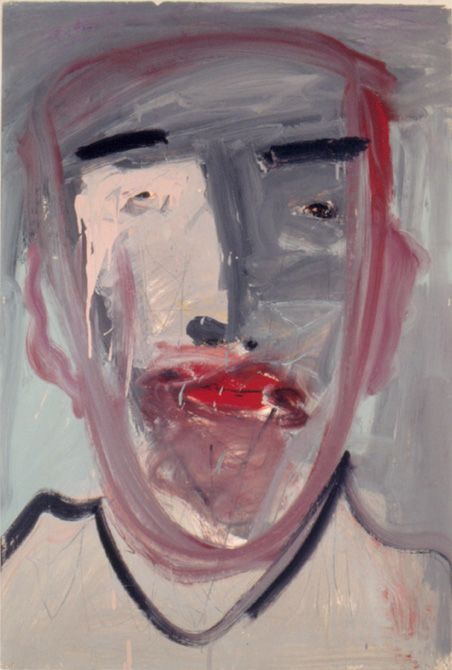 Frederick J. Brown didn't just focus on the face, he also painted many large figurative works. His bold use of colour and line makes his group paintings so interesting and captivating.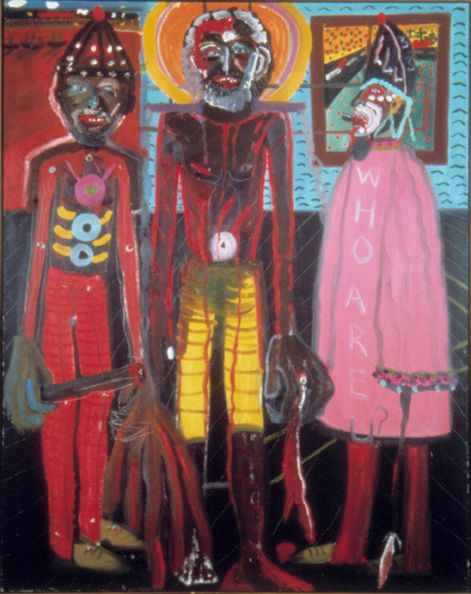 Much of Frederick J. Brown's earlier work was abstract or completely non-objective. He experimented with colour, line, shape and texture. He called the famous abstract expressionist Willem De Kooning his "artistic godfather". He did a series of paintings inspired by photos of space by the Adler Planetarium. By the late 1970s and early 1980s, figurative elements had made their way into his art.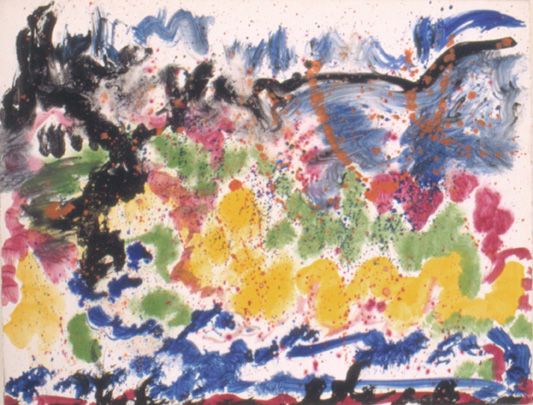 There is a long art history of painting clowns, often depicting the idea of the satire, tragedy, or social outsider. Frederick J. Brown had a more personal reason for the clown paintings and prints: to decorate the New York children's hospital where his daughter was a patient.
"He was struck with the drabness of the institutional decor and the result was a series of clown paintings that, despite their haunting appearance, were intended to make his daughter smile," says Dr. Daniel A. Siedell, an art historian, critic, and curator with The King's College in New York City.
"I just tried to think about what would make sick children laugh." — Frederick J. Brown.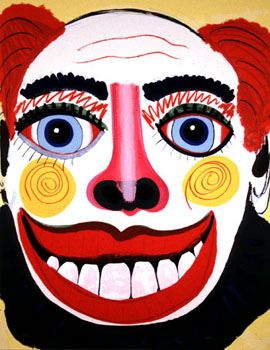 You can view what else the Art Gallery has in its collection from Frederick J. Brown on their website.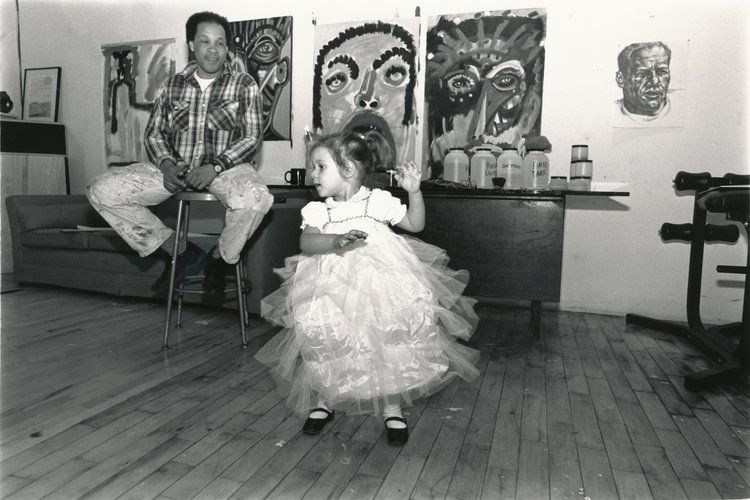 ---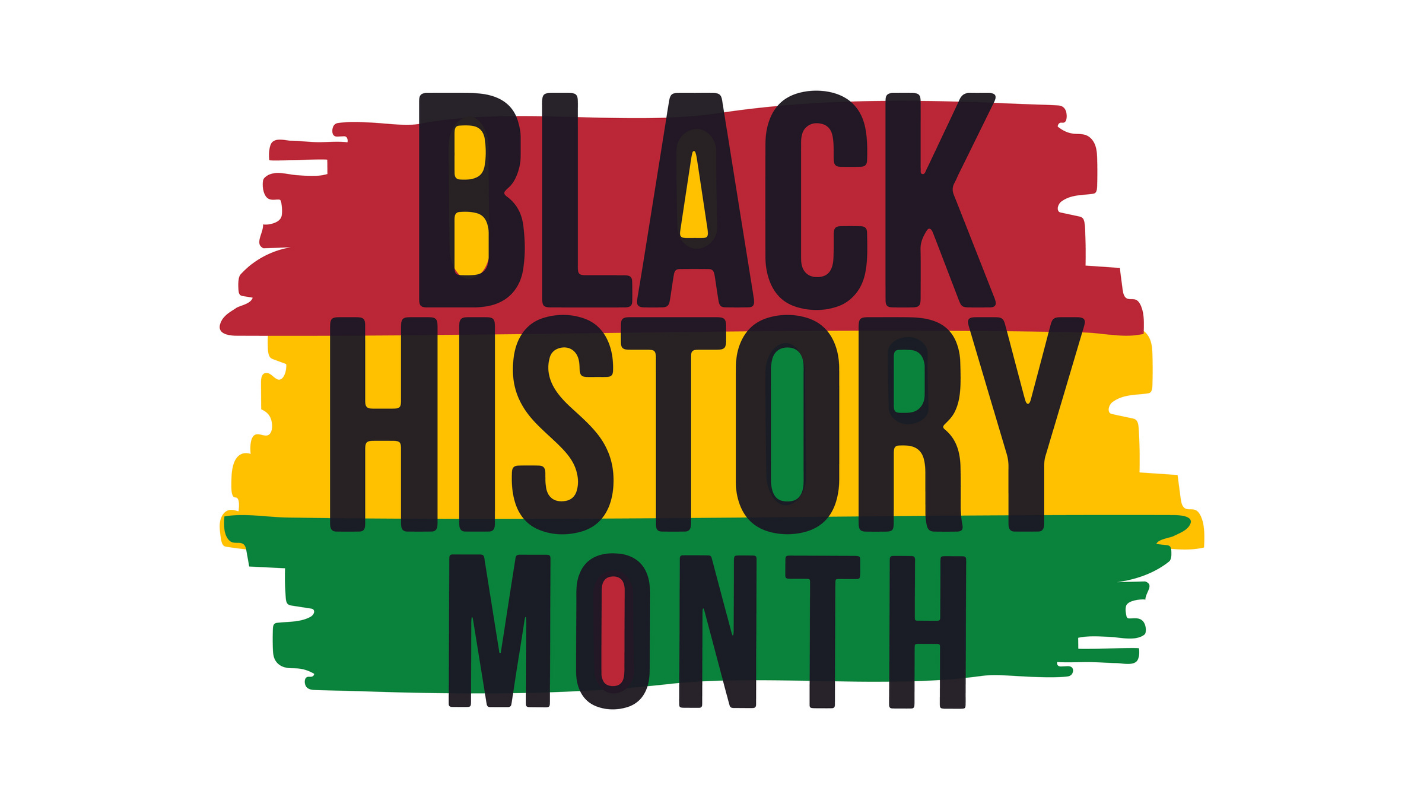 Black History Month celebrates the resiliency, flourishing, and determination to work towards a more equitable, inclusive and diverse country. The University of Lethbridge celebrates Black History Month: Moving toward Black Excellence and Black Flourishing. Learn more about what Black History Month means, why we celebrate, ways to get involved and access learning resources.