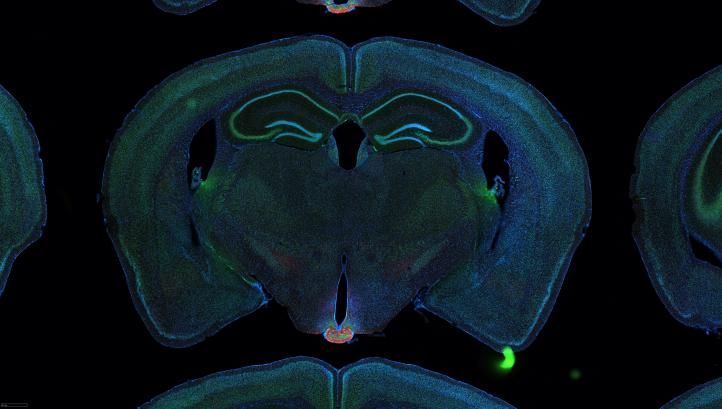 Working this summer on brain mapping to research Alzheimer's Disease, Neuroscience student Davis Juell says he is combining his two passions of research and medicine together. By experiencing firsthand the process of conducting innovative research, Davis is utilizing this research to increase the boundaries in which medicine can cure.
Alzheimer's Disease is a neurodegenerative disease, and the Amyloid-B (AB) protein has been identified as a factor in damaging neurons through the progression of the disease, moving in a prion-like fashion along neural connection. These damaged neurons then cause memory loss and cognitive problems, which are key characteristics of Alzheimer's Disease. Currently, the only way to determine the level of AB protein concentration in brains is through biochemical methods. To fully understand the effects of AB proteins, mapping the origin and rate of them is necessary.
Spending his summer in Dr. Majid Mohajerani's lab with a senior PhD student, Davis is utilizing serial two-photon (STP) tomography to map whole brains of rodents with Alzheimer's Disease to identify AB spread at specific time points. This method will allow Davis to quantify AB concentration, as well as determine the origin, location, rate of spread, and size and shape of AB proteins. Comparing these concentrations across regions will provide significant insights into Alzheimer's Disease.
Davis' role in the project involves collecting and preparing brain samples for histological processing and utilizing image processing techniques for data analysis. Funded through an Alberta Innovates Summer Studentship, Davis is learning and building valuable research skills in the neuroscience field, something he hopes to build upon as he moves forward with his training.
Through this research, I aim to satisfy my two lifelong learning objectives. Firstly, to experience firsthand the blind pathfinding of research. This academic program is an excellent opportunity for me to transfer from being spoon-fed information in the classroom into an environment where I am contributing to an active investigation that is on the frontline of learning about the universe.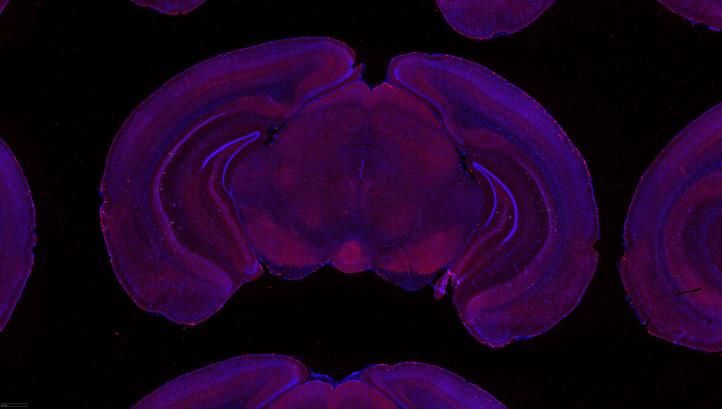 Specifically, and correlating with my secondary objective, I wholly admire the ability of research to increase the boundaries in which medicine can cure. It is for this reason that I want to develop a medical understanding of the underlying mechanisms found both in animal and human models. Most medical advances come from animal research, and this provides me with a unique opportunity to combine my two passions of research and medicine together.
The feeling of being able to impact the lives of others and contributing to academia has shaped Davis' education and motivates him to challenge himself outside of the classroom. Davis says this experience has fostered a sense of innovation within him to build confidence and leadership skills that allow him to present his research discoveries in an articulate fashion. He adds that conducting this research during his degree has formed who he is as a person and allowed him to find his own way through life, as well as boosting his confidence in decision-making and igniting his passion for medicine and medical school.
Anecdotally, I have always found the service of others to be the most motivating. It's the reason why I'm interested in medicine—you help people during their most significant and desperate moments of their lives. With research, there might not be that direct chemical cascade of positivity when you save the [life] of another, but you still have that same life-saving effect and it's at an international scale. I have immensely enjoyed being able to contribute to the excellent research that is being done at the U of L and that will improve the lives of other people worldwide.