The arts have a way of uplifting us during tough times. Locked in our homes we turn to the entertainment of TV shows, movies, music, books and hobbies including arts and crafts. As art galleries and museums shutter their exhibitions, many are moving online to ensure access to and inspiration for the arts continues to thrive, and the University of Lethbridge Art Gallery was quick to provide just that.
Within days of closing their doors, the uLethbridge Art Gallery began sharing content online, launching an online exhibition through social media, offering daily posts and online events to engage and inspire the public from their own homes. Daily posts in Facebook and Instagram stories share inspiration, ideas and creative challenges to keep artists of all ages and abilities creating at home. And on March 24, only a week after the gallery doors closed, a new social media exhibition launched in partnership with artist Lisa Hirmer.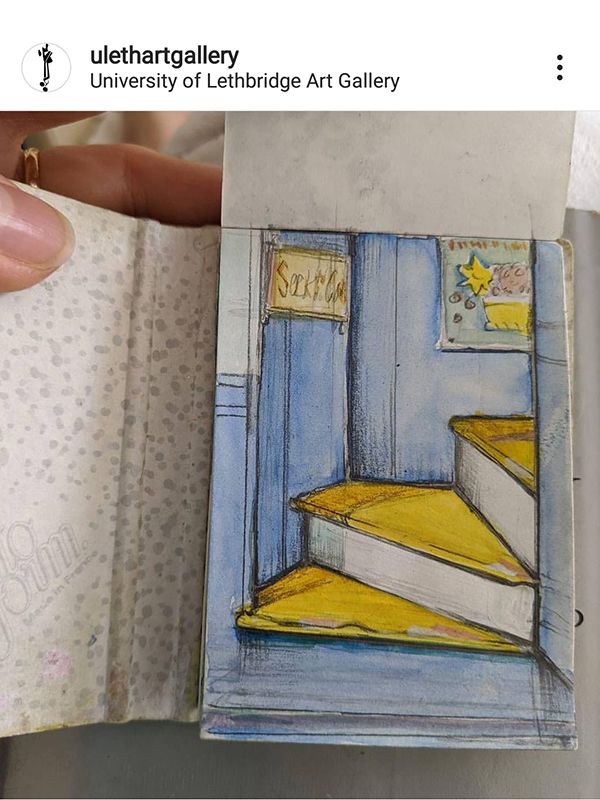 "This was a quick reaction to all the things," said gallery director Dr. Josephine Mills. "We have a long-term research partnership with Lisa Hirmer. Her last project with us, Plant Tenders and Other Future Currencies was about helping people find productive ways to prepare for future disasters."
While no one could have predicted where we are today, Hirmer was already asking questions about preparing for an unprecedented situation. Her latest works, Tender Scores for the Here and the Not yet Here, is an improvised, ongoing response to the strange and sudden new reality of life during the COVID-19 pandemic.
"Invited by the gallery to create a work for their social media, I want to offer something that is quiet and contemplative," explains Hirmer alongside her first post. "Simple meditations will be posted every few days, as a way of sharing my attempts at making sense of this urgent and troubling time. Drawing on my past work about emergencies and the uncertain future, this slowly unfolding project is an experiment in creating amidst great uncertainty and change."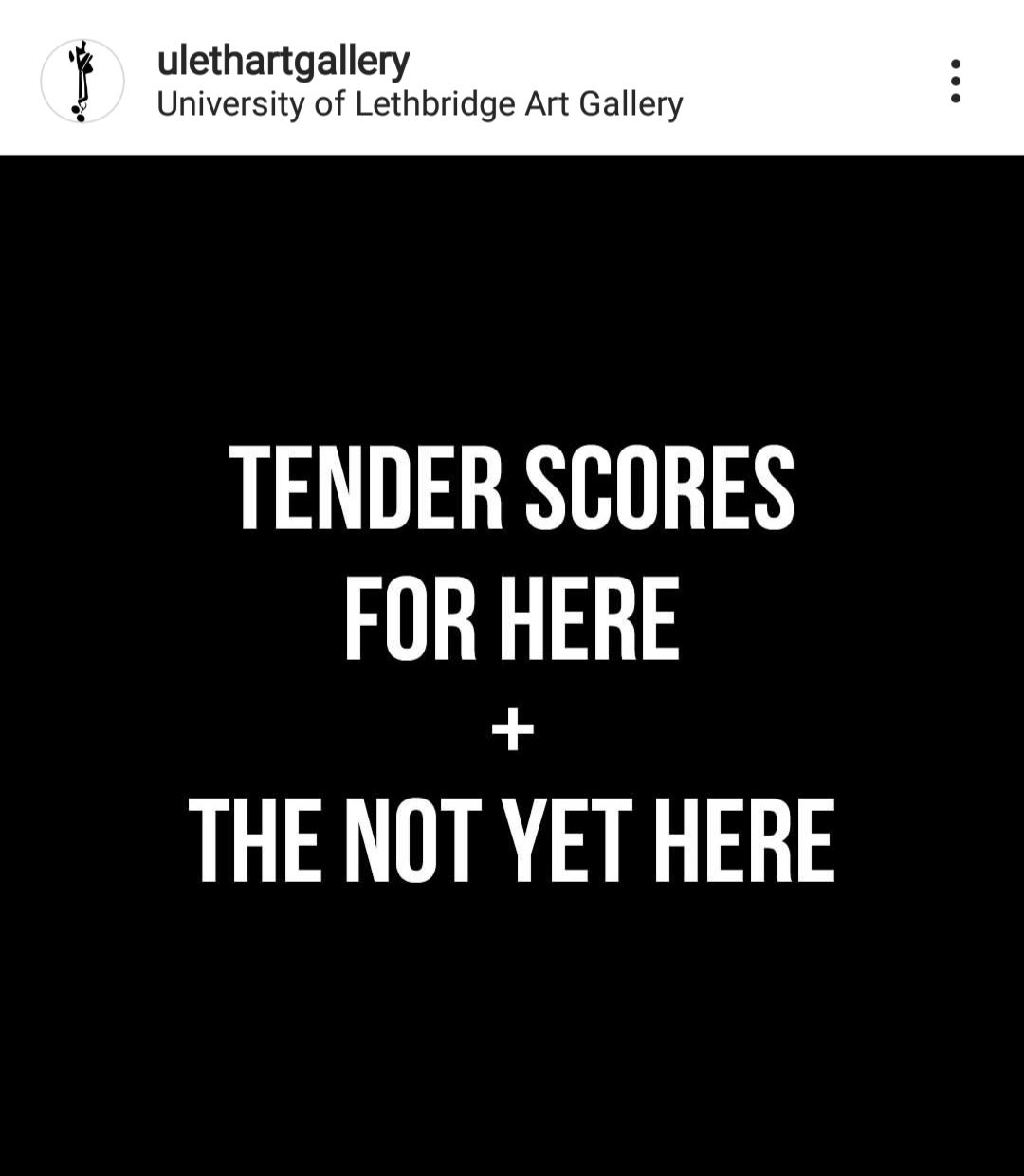 Hirmer's digital art responses are posted to the Art Gallery's Facebook and Instagram accounts every four to five days, planning to continue throughout April and into early May. The posts stay on the main feed so that it will build like a graphic novel.
"The goal with Hirmer's work is to harness the power of art to shift the way we see the world, the way we address challenges and the assumptions that have become set in place," explains Mills. "In disasters people in fact do come together and provide mutual support, share kindness. Working with Hirmer, the gallery's goal is to help make positive change."
The gallery is working on a national tour in partnership with Mt. St. Vincent Art Gallery, Halifax on an exhibition by Hirmer about our relationship with weather. The exhibition will come to Lethbridge in 2021.
Until the doors open again, be sure to join the uLethbridge Art Gallery online on Facebook and Instagram. The first online event, Knitting at Noon from Your Room, takes place Monday, April 20. Pre-registration information is available on Facebook.