A program designed for students by students, the Student Wellness Ambassador program (S.W.A.P.) promotes student engagement and wellness at the University of Lethbridge.
Focusing on the needs of students, the S.W.A.P. committee plans events for students to connect, feel supported and improve their overall wellness.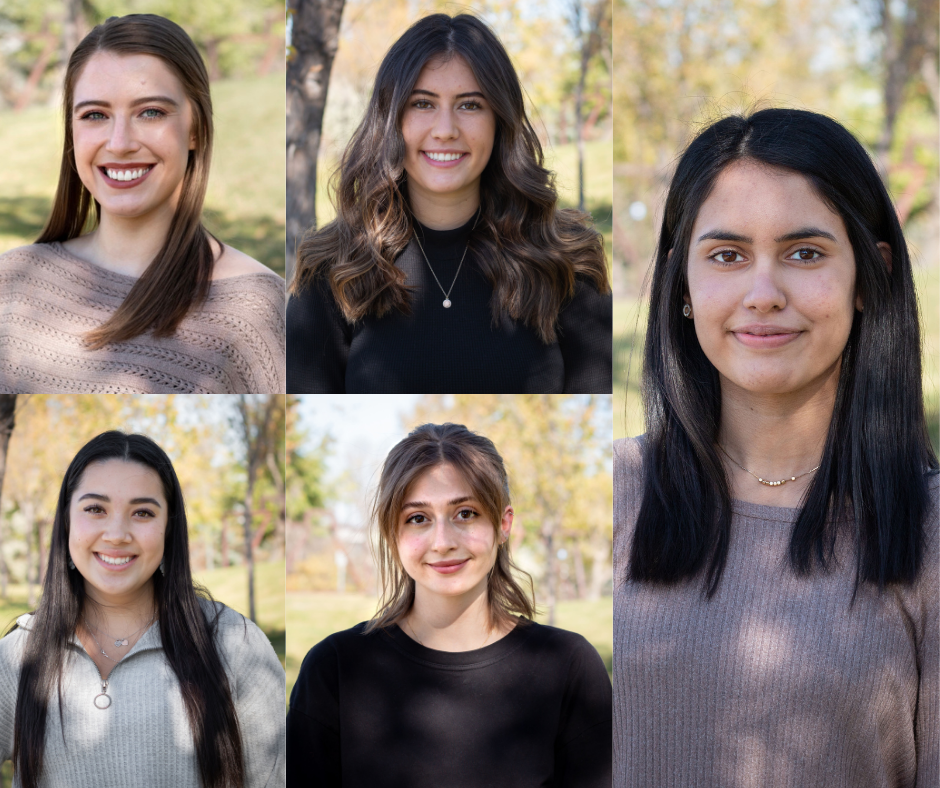 Who is S.W.A.P.?
Abby Lunge, a fourth-year neuroscience student and S.W.A.P. committee member, says their efforts are aimed at connecting students and promoting mental health.
"We are promoting student wellness and connection by creating free activities for students that have a mental health focus and engage a larger portion of our student body in hopes they can come and meet each other to connect," says Lunge.
ULethbridge Counselling Services works very closely with the S.W.A.P. team, providing education and support. The S.W.A.P. team is made of an energetic and compassionate team of ULethbridge students who are trained peer listeners.
"Given the current situation we are all in with restrictions, it is difficult for everyone to feel connected and balanced," says SWAP committee member and second-year neuroscience student Autumn Ellis-Toddington. "As peer listeners, we can support other students who need a supportive person. The S.W.A.P. program provides these opportunities for students supporting students."
Who does S.W.A.P. support?
The Peer Support Group is for any student who feels they would benefit from connecting with other students in a safe and supportive environment.
This ongoing session is an open space for students to share their needs and concerns, whether they be personal, academic or career related. Some sessions may be structured around certain topics such a stress management, wellness and academic success. Peers can offer each other a lot of support, guidance and normalization.
Last term, S.W.A.P. organized a mental health jeopardy night with prizes and a drive-in movie night.
S.W.A.P. will continue outreach efforts throughout the term by teaming up with local businesses to host a virtual cooking class and laser tag event.
"The SWAP committee is committed to promoting student connection and wellness through Students Supporting Students," the team says. "We encourage all students to reach out to the SWAP committee, peer support, talk to us at our outreach booths and sign up for our events!"
Visit S.W.A.P's  website or email S.W.A.P.@uleth.ca for upcoming events, contests, and information. U of L students can also register for events by visiting MyExperience.
**
Support Student Wellness @uLethbridge
A generous donation from Chancellor Emerita Janice Varzari (LLD '21, MEd '02, BN '90) kick-started S.W.AP. last year in 2021. Since then, S.W.A.P. has raised more than $40 thousand from 163 donors, including many ULethbridge alumni.
The generous support of donors makes S.W.A.P. possible. Donate today to support the S.W.A.P. team and the work they do.