Noelle Kuntz may be from the big city, but the idea of leaving Calgary to attend the University of Lethbridge had her worried.
"Coming out of high school, I was really nervous about the academic aspects of university. All of my teachers told me how hard it was going to be," Kuntz says.
So, the fine arts student took matters into her own hands – before her first fall term even started.
Explore campus life for course credit
Kuntz enrolled in the ULethbridge Early Start Experience (ESE), a two-week course that helps students new to university find success. ESE helps ease the transition from high school, college or online learning with:
a full three-credit course focusing on "good student skills"
opportunities to meet other students
teaching the skills necessary for university study
early-bird access to campus housing for first-year students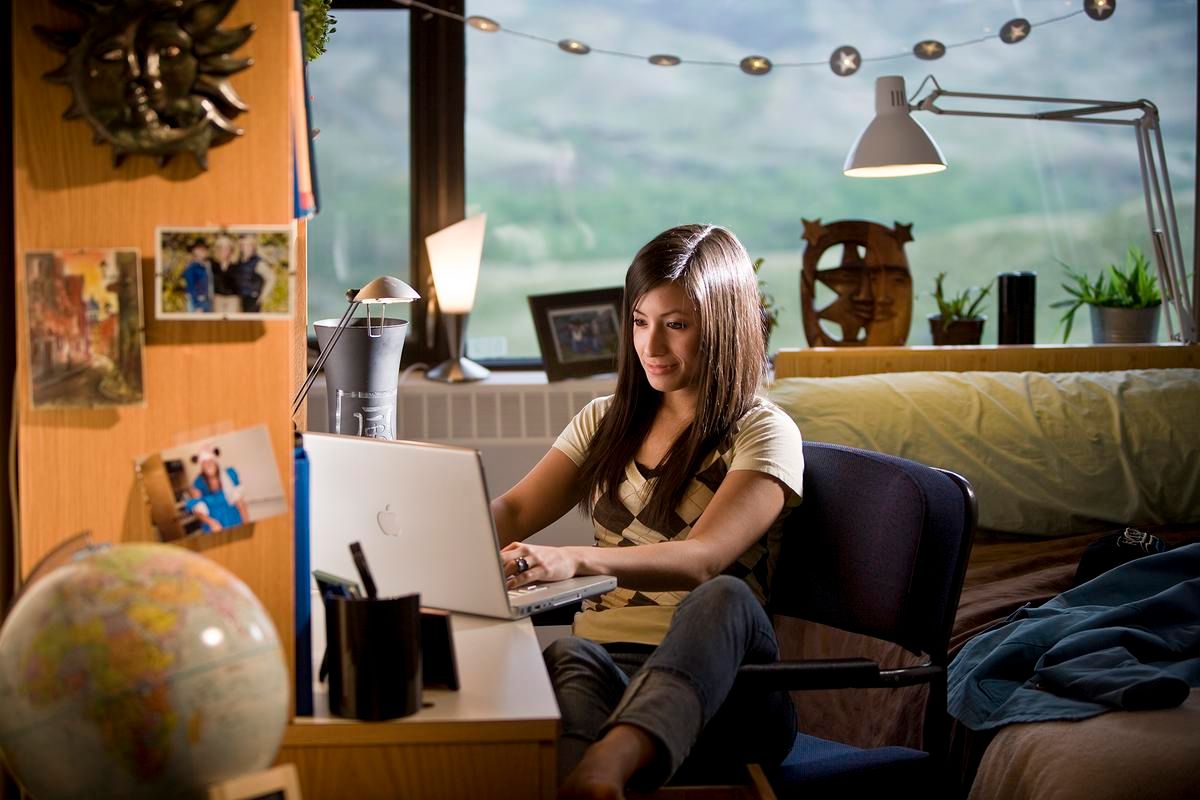 "I would absolutely encourage new students to take ESE. It was such a positive and helpful experience and I felt really great going into my first term after taking it," says Kuntz.
"You'll meet friends you'll stay in touch with throughout university, and you'll learn a ton from the course. Another huge benefit is getting a full course credit in just two weeks. For combined degree fine arts majors like me, completing a social science requirement before the first term is a big help."
Who is ESE for?
Although it started as an initiative for incoming high school graduates, ESE has expanded for students who need a university "refresher", including those arriving:
straight from high school
in-person after online learning
through a college transfer program
following a gap year or longer break from study
Helping new university students find their way
Kuntz wasn't the only student wary of starting university after high school. In fact, an ESE study done found 84 per cent of participants take the program because they want help with the life-changing transition.
"For many new university students, the first semester is their hardest," says Dr. Shelly Wismath, Dean of Liberal Education. "In that first year, students have to figure out a whole new system with its own culture, rules and standards, in addition to a lot of new subject material. This is a kind of hidden curriculum that's often not talked about."
"The ESE helps students find balance between their needs and wants as they navigate their university experience. Students can also complete their first university essays and projects in a less stressful environment, and with help from teaching assistants and professors." ~ Dr. Shelly Wismath
ESE helps students be more successful in simple, effective ways, including:
mentoring
meeting friends and academic contacts
learning how to access a variety support systems
developing a sense of community and belonging in the new environment
For Tatiana Weasel Moccasin, ESE taught her how to be organized, navigate the university website and campus, strengthen her time management skills and learn how to write university-grade essays.
"I also loved the lectures because they were so mind blowing. They started interesting discussions helping me see others' perspectives and gain knowledge in different areas of study like anthropology, linguistics and liberal education," Weasel Moccasin says.
I got accepted to ULethbridge! Now what?
We all know that just because you've been accepted to university, doesn't mean you know exactly what you'll do once there. The ESE helps students map out their own life and study goals: where they come from, where they want to go and how they can get there.
Other key components of the program include:
Lily Overacker, who hails from small town Alberta, says she benefited from all aspects of the ESE.
"In my experience, students have just as many questions about how to make friends and build connections as they do about course loads and how to get good grades," Overacker says.
Explore the Early Start Experience and ace your own university start.
😎
Get more than a degree at
ULethbridge
:
- Paid work terms
- Hands-on career & research experience
- International study
- Awards, scholarships and a range of student support
Learn how!