Eric Garner (BMus '14) returned to ULethbridge nearly a decade after completing his Bachelor of Music because he found a desire to share his love of music with youth. As he prepares to graduate at the end of the Fall 2023 term, he is reflecting on the journey that's prepared him to enter the teaching field as a music educator.
I'm excited to be doing the same things that I have been doing during my practicum, but in a more permanent setting where I can add to the school community over a more extended period of time. My practicums have been spectacular but it isn't easy to move on after making strong connections with students and staff.
Meet Eric: Creative. Compassionate. Versatile. | Hometown: Lethbridge
Program: Bachelor of Education | Major: Music
"Eric has proven to be an outstanding student and shows great promise as an educator," says Faculty of Education Assistant Professor Dr. Lloyd McArton. "He draws upon a wide range of musical approaches and years of professional work in the audio production industry to support student-centered and technology-based learning environments. Most importantly, Eric continues to demonstrate a deep commitment to lifelong learning both as a musician and an educator."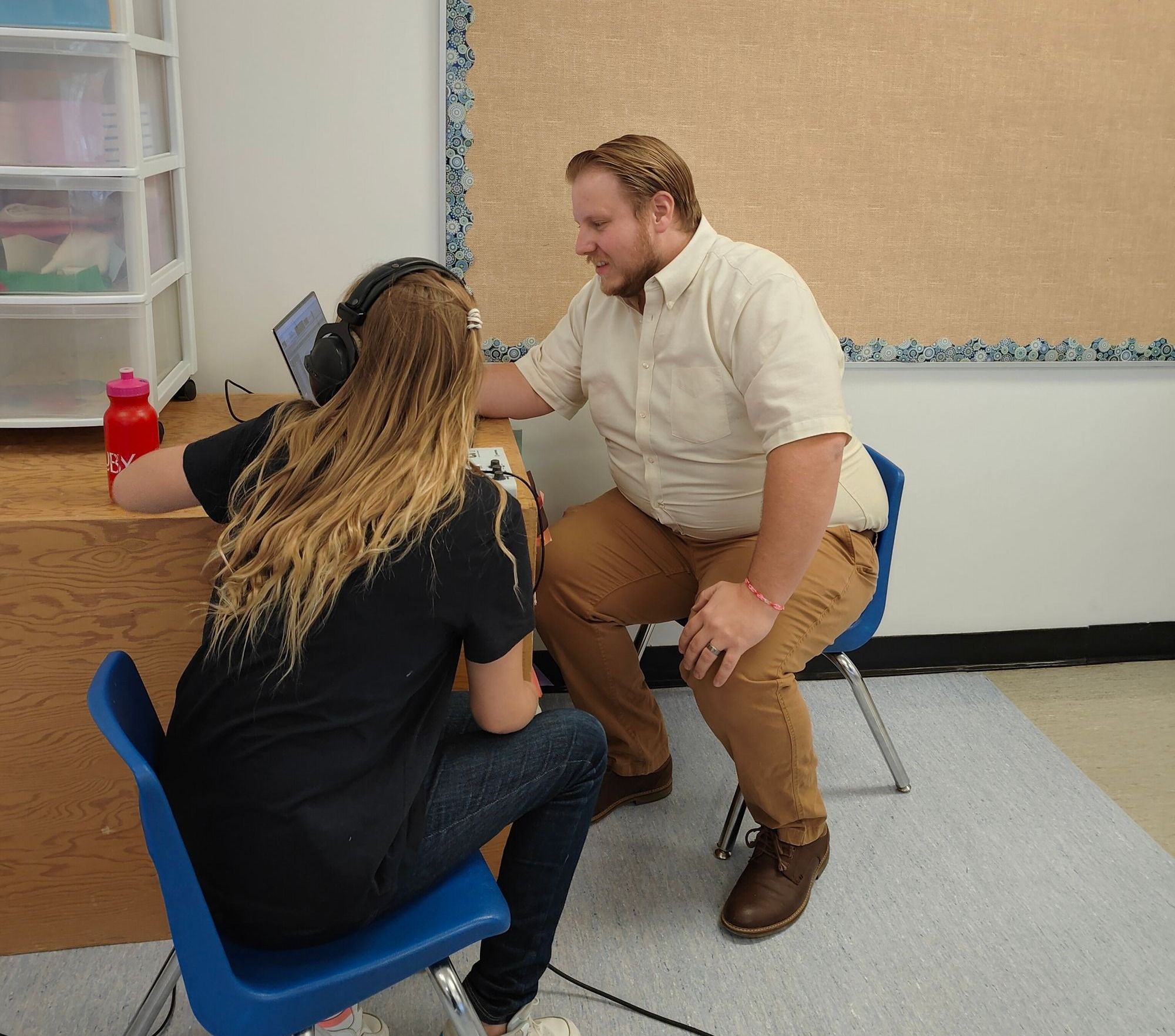 Why did you choose to pursue Education at the University of Lethbridge?
I grew up in Lethbridge. Having already received my Bachelor of Music from the University of Lethbridge, I saw the doors that it opened for me and the knowledge and understanding that it afforded me in my first career path.
What inspired you to become a teacher?
I have benefited from having educators who advocated for me. I would not be where I am without them. It is that compassionate care that inspired me to join this profession. I love connecting with the students that I teach and facilitating their growth.
Did you know what you wanted to study before you came to ULethbridge?
I never in a million years thought I would end up back at school pursuing a career in education. After I graduated with my Bachelor of Music in Digital Audio Arts, I moved to Los Angeles and worked in a post-production studio recording, designing and mixing sound for television commercials. After many changes to that career path, I freelanced for a while. That experience taught me that I value stability in a career.

After doing some volunteer work with high school students, I realized that I had a passion for working with youth and that teaching came very naturally to me. My career experience has given me a lot of perspective through my after-degree journey and has armed me with many unique skills in the classroom.
What is your most memorable ULethbridge experience so far?
The bonds formed among my educational cohorts are unlike any other I have experienced through my educational experience. Those relationships are precious to me. My colleagues have been a huge support to me and their experiences and insights have taught me immensely.
How have your professors or instructors impacted your education? Are there any faculty members who have made a big impact on your time at ULethbridge?
I have had many wonderful professors during my time in the Faculty of Education. Dr. Lloyd McArton has advocated for me a lot during my educational journey. As a returning student with a background in audio production, I have had to further develop my music performance skills and pedagogy. Dr. McArton, as well as Keith Griffioen, have both been instrumental in reigniting my love of music-making.

I would also like to highlight Rhona Harkness. She instilled a love of literacy and helped me to connect my own literacy journey with those that my students are on.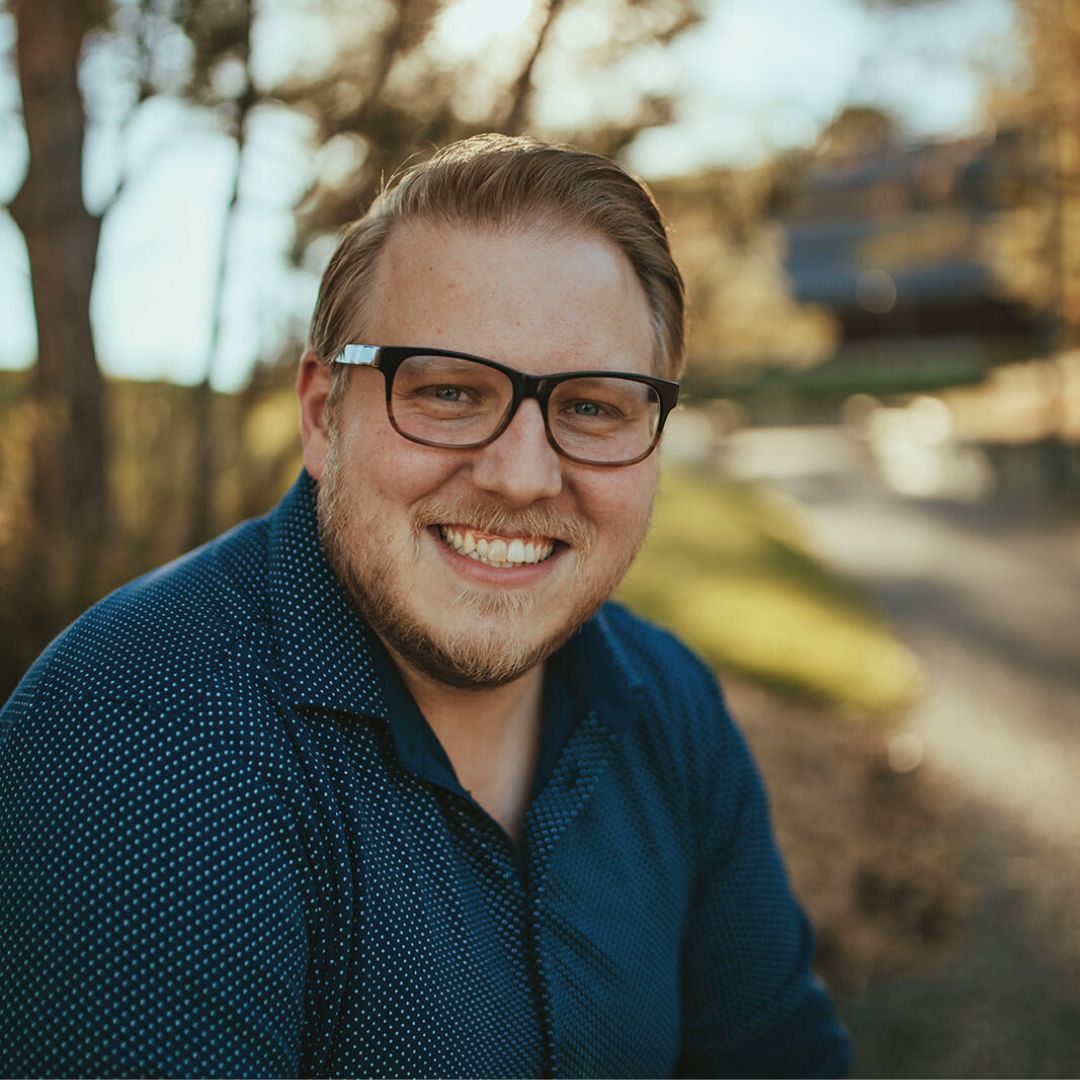 How have any learning experiences in the field impacted your education?
I have benefited from having wonderful teacher mentors during my practicum experiences. Each of them has treated me as a colleague. Working together with them has been extremely rewarding. Not only have I learned educational skills from them, but I have also learned about music education pedagogy and they have instilled in me a love of teaching music and a passion for helping students develop lifelong music-making skills.
What piece of advice would you give to future Faculty of Education students?
Be humble and give your teacher mentors the benefit of the doubt. Your teacher mentor is in your corner and wants to see you succeed. When they give you feedback, even if it is given in a way that you disagree with, take it and learn from it.
😎
Get more than a degree at
ULethbridge
:
- Paid work terms
- Hands-on career & research experience
- International study
- Awards, scholarships and a range of student support
Learn how!