Chelsea Wilson (BSc/BEd '16, MEd '23) returned to the University of Lethbridge after her undergraduate experience with the Faculty of Education set her up for success as a teacher in the field. Looking to improve her practice and take part in research she was passionate about, Wilson chose to take the plunge and pursue graduate studies, all while juggling teaching, farming and being a new mom.
Jump in with both feet. If you're thinking about it, trust your gut! I can't think of a better place to begin your journey, whether it be at the undergraduate or graduate level. ULethbridge is an incredible place to learn, be challenged, find success and discover yourself.
Meet Chelsea: Ambitious. Passionate. Chronic multitasker.
Hometown: Didsbury, Alberta
Program: Master of Education (General) Teaching, Learning, and Neuroscience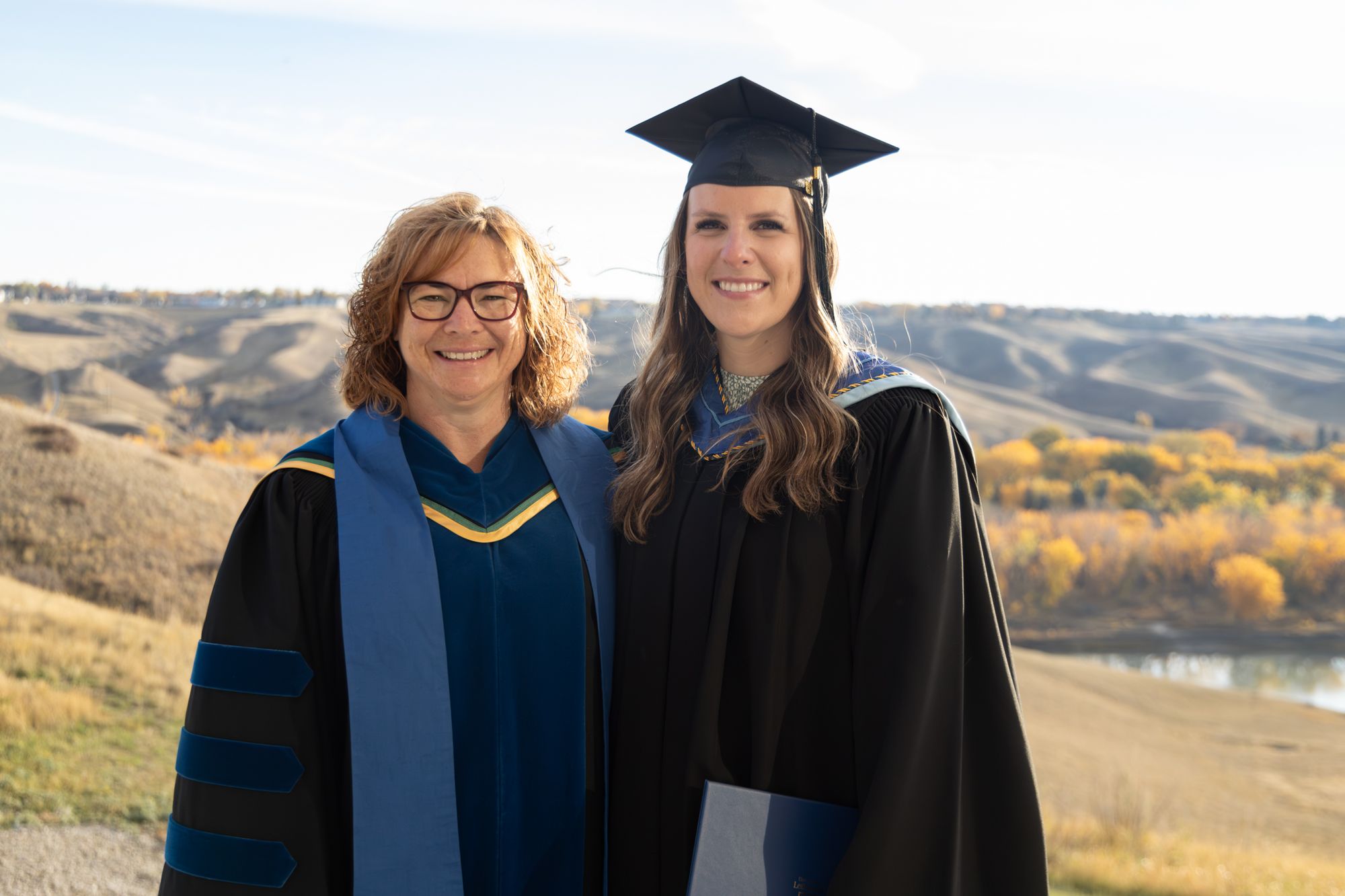 Why did you choose to pursue graduate studies at ULethbridge?
After completing my two undergraduate degrees at ULethbridge, I always knew that if I were to pursue graduate studies, I would return to ULethbridge to do so (I even used to joke that I would return and play out my final years of post-secondary sports eligibility while completing my masters).

I truly don't remember how I came across ULethbridge's Teaching, Learning & Neuroscience program, as I wasn't actively searching for Graduate programs at the time, but as soon as I did I knew it was put in my path for a reason. I had taken an undergraduate neuroscience course with Dr. Robbin Gibb previously, and having completed my Bachelor of Education with the phenomenal Faculty of Education, this program combined three of my biggest passions: the brain, learning and the field of education. The opportunity to learn from two incredible faculties, at a place that already held such a special place in my heart was an easy decision.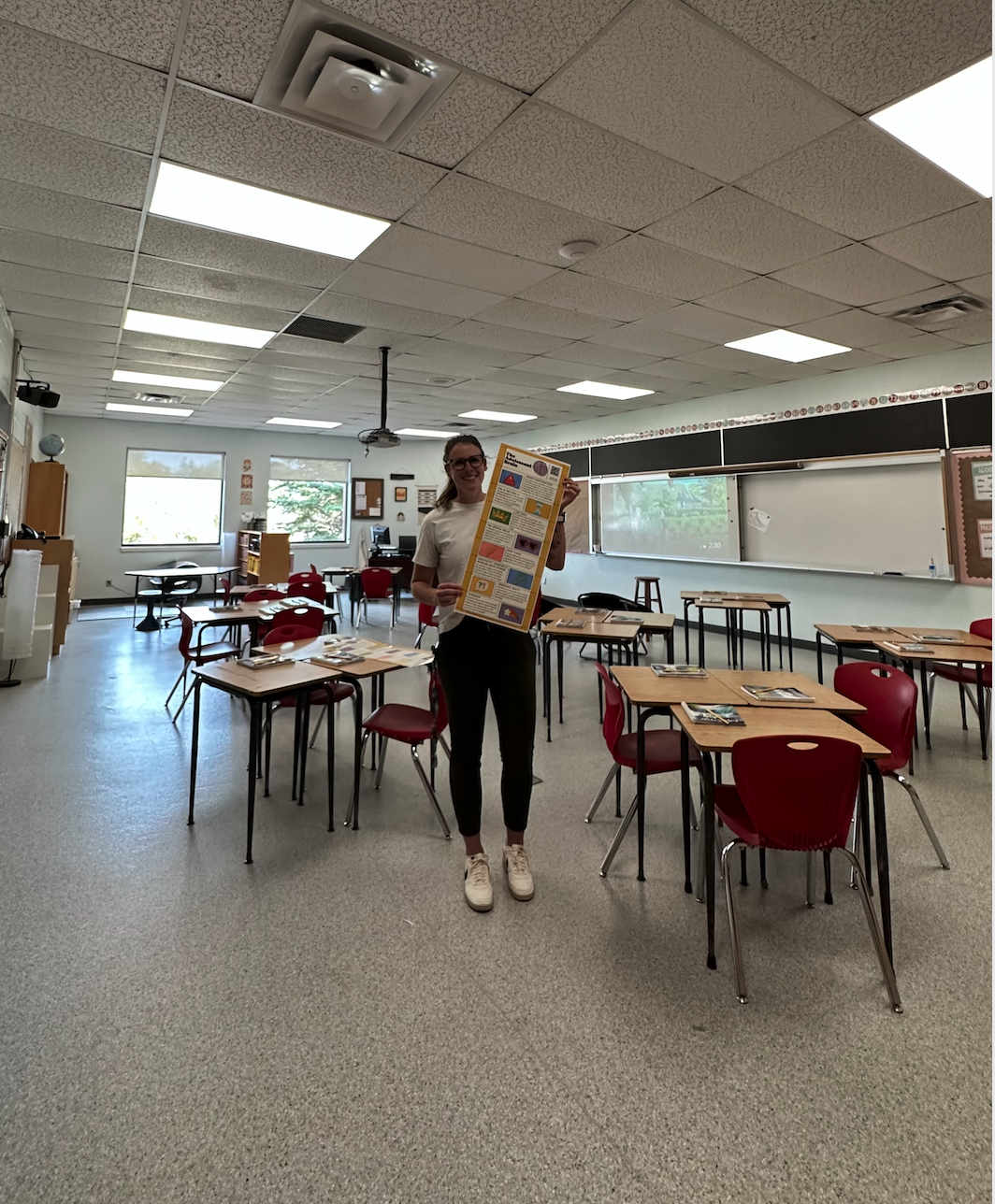 What does your research focus on? What do you hope your research will accomplish?
My research focuses on the sensitive period of adolescence, how adolescents function in social settings and implications for those with teens in their lives. I wholeheartedly believe that teenagers are truly misunderstood members of our society, and the period of adolescence is often viewed through a negative and unfair lens. Having been provided with the knowledge and resources to support adolescents in my own classroom through my graduate studies, I recognized there exists a large gap between research and practice. This became a great concern for me and led me to develop this project.

Through this project I hope to address the gap between neuroscience and education in two ways. First, a professional development session engaging educators in learning about their adolescent students at a brain-based level, opening them up to new language and forms of communication about their students, further creating greater empathy and understanding of the behaviours they may observe. Through this professional development educators will also be exposed to the strategy of collaborative learning which engages the social brain of adolescents, providing them with a learning context that encourages, promotes and supports developmental changes. This is further supported by a second component: an infographic poster that contains basic neurological content such as the structures, learning processes and developmental changes that adolescents undergo. This infographic will be available to the entire school community and shared with the students themselves in hopes of creating school wide language and understanding of the adolescent brain.

Generally speaking, the goal of my research is to provide educational staff with foundational knowledge of adolescent neurodevelopment, to encourage educators to foster positive learning environments that support the growth of their teens in and out of the classroom and to overall challenge the stereotypical viewpoints that many hold against adolescents.
What is your most memorable ULethbridge experience?
With two different educational experiences at ULethbridge, I struggle to discern only one "most memorable experience." As an undergraduate, I was fortunate to attend ULethbridge amongst many friends and family members. I was able to work for Pronghorn Athletics as the Game-day Coordinator for the Pronghorns Basketball teams, having the privilege to watch my younger brother have a successful five years on the team, and to be involved with my other brother and cousin on the coaching staff. I have many fond memories of the University of Lethbridge, which is why it was a no-brainer for me to return for my graduate studies!
In terms of my graduate experiences, the most memorable was the summer of 2022 when our cohort was finally able to be together for our last semester. Unfortunately with the pandemic, our in-person summer classes were placed online for our first two years, and it wasn't until July 2022 that we were all able to be together in person. Returning to campus after seven years to once again immerse myself in an incredible program with like-minded peers who had become dear friends, and with my six-month-old son in tow, was something I'll never forget!
What is the most important lesson you learned during your time as a graduate student at ULethbridge?
Some of the most important lessons I learned as a graduate student were to be confident in myself, to build relationships with my professors and peers, to seek and receive feedback and to never let the flame of something you're passionate about die out.

Other lessons of graduate studies that I will certainly not forget include: nap when you can, crying is okay, in-person classes trump online any day, and that completing a Master's degree while having been incredibly sick, farming and parenting a newborn was one of the most challenging and rewarding moments of my life.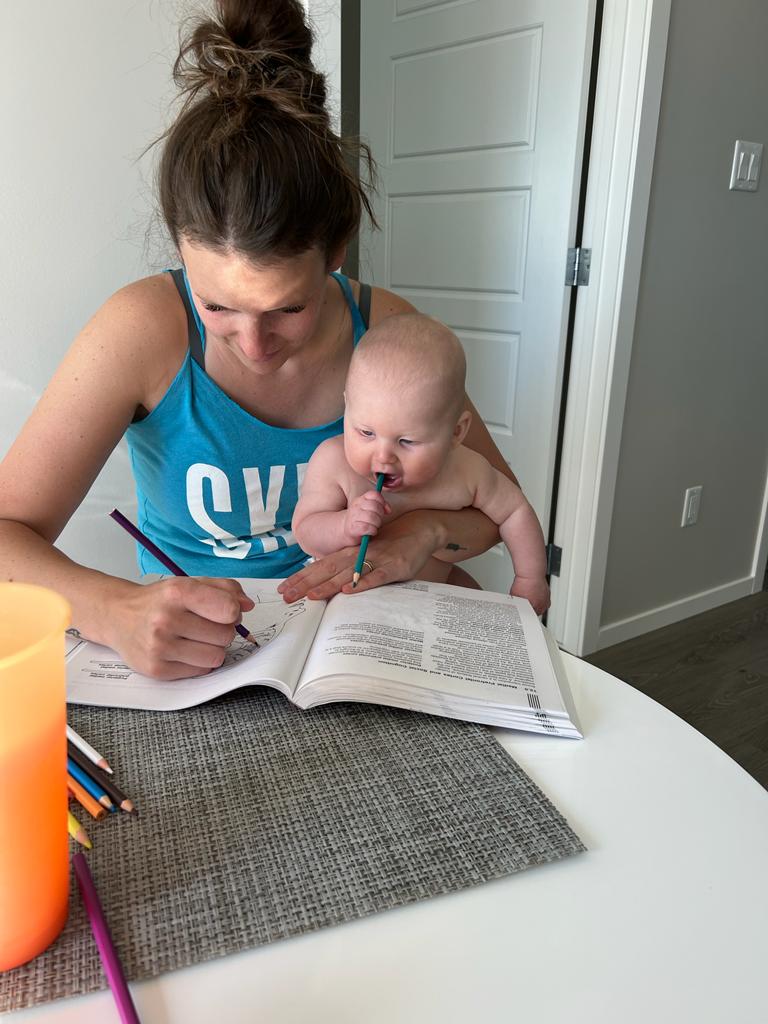 Is there someone specific who had an important influence on your uLethbridge experience?
There are so many people who have had an important influence on my ULethbridge experience.

Dr. Richelle Marynowski (BEd '94): incredible supervisor, mentor and now dear friend, has challenged and guided me in many ways since my undergraduate studies. She helped me set foot in this program, supported me throughout my studies, and finally set me on a path towards the creation of this project. Without her positivity, support and contagious laugh, I would have been lost.

Dr. Robbin Gibb (BASc (BSc) '77, MSc '01, PhD '04): supervisor, inspiring mentor and leader, this program is what it is because of her brilliance and passion. Her unwavering support during my many challenges, and her advocacy for positive changes in education were a driving force that inspired me to create the resources I did for this project.

Dr. Jeffrey MacCormack: advocate, critic and trusted professor, who challenged me beyond belief. His feedback, analytical questioning, and continuous support, greatly grew my capabilities as a graduate student, leading to many successes throughout the program.

Lastly, my cohort, without them this experience would have been much different, much more difficult, and much less fun. This program has blessed me with some dear friends and trusted educators who I believe are set to change the world.
What are your hopes and plans for the future?
Currently, I am taking the time to settle back into the balanced role of classroom teacher and parent. For the time being I will continue to share my resources and professional development sessions where I can. Eventually, I would like to step into a leadership role within the school division where I can support teachers more directly with their adolescent students.
☎️
Welcome to the ULethbridge Alumni Family! Remember to stay in touch.
Stay connected with classmates, share your successes, mentor future ULethbridge students and enjoy Alumni perks and benefits!
Update your contact information with
Alumni Relations
.
Find us on
Facebook
,
Instagram
or
LinkedIn
Read more
about your fellow alumni.