Just before the global shutdown, uLethbridge Art History and Museum Studies student Kelsey Black had lost her job. Entering the unknown territory of a pandemic, suddenly shifting from in-person to online learning, and facing a summer without employment would terrify most people, but thanks to previous experience studying online Black was ready to roll with the punches and adapt to the times – including taking on a new job with the University of Lethbridge Art gallery creating online programming.
"I'm a home body so the closures didn't affect me outside of I couldn't see all the people I had been seeing all day. Keeping up with classwork was easy because I'd done an online diploma before," said Black. Black was exposed to online learning to access options classes in high school, then completed an online program studying library information and technology. After working in libraries for a few years she was ready to try something new and was excited to find the perfect fit near home.
"When I found out the University offered an Art History and Museum Studies (AH/MS) degree that included an internship program, which is actually really hard to find, I knew the hands-on experience would be a good idea. And then it worked out that the program I was looking for was in my own backyard."
Black knew she was interested in culture, non-profit and arts but hadn't thought much about the career opportunities available. Finding the AH/MS program at uLethbridge brought everything together for her. "This program made sense because I could work my way into a gallery or museum space."
Which is exactly what she's done, while still a student, during a pandemic. The University of Lethbridge Art Gallery, directed by instructor Dr. Josephine Mills, was hiring a summer position through the Young Canada Works program, a government grant supporting galleries, museums and other cultural institutions to hire students over the summer. Black's skills developed through online education set her up as the perfect candidate for the gallery's newest challenge: providing engaging summer camps online to youth.
"I used to run public programming so I just thought about how we could adapt it for online. It was hard with children and art," admits Black. "They are two very hands on categories. And there's a lot of things you don't think about happening, like connection issues."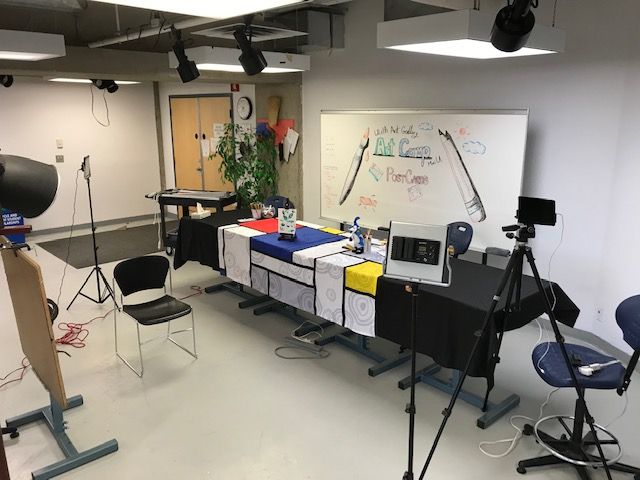 When tackling the first week of half-day art camps Black and colleague Kirsten Meiszinger quickly discovered that not everyone has the same internet and technology access. "I didn't think about it until halfway through when half of our participants couldn't engage at all." Redeveloping the entire week's content in one night proved Black's adaptability successfully offering the rest of the summer camps thanks to on the fly thinking and willingness to change and try another way.
As Black has learned, online learning and working teaches you to be incredibly organized, providing transferable skills to many facets of our lives. Her advice to new and incoming students is to embrace the challenge.
"It gets better! This is completely unusual. Everyone is struggling right now. Use it as a learning experience – learn how to be organized – when you go back to the classroom you are going to be so set up and prepared. Students starting during this time will be better prepared in their second and third years than I was after my first."
Black is optimistic about continuing next semester online. "All of the professors have worked really hard to figure out how to make it work, structuring classes just a little differently so it works for their subject."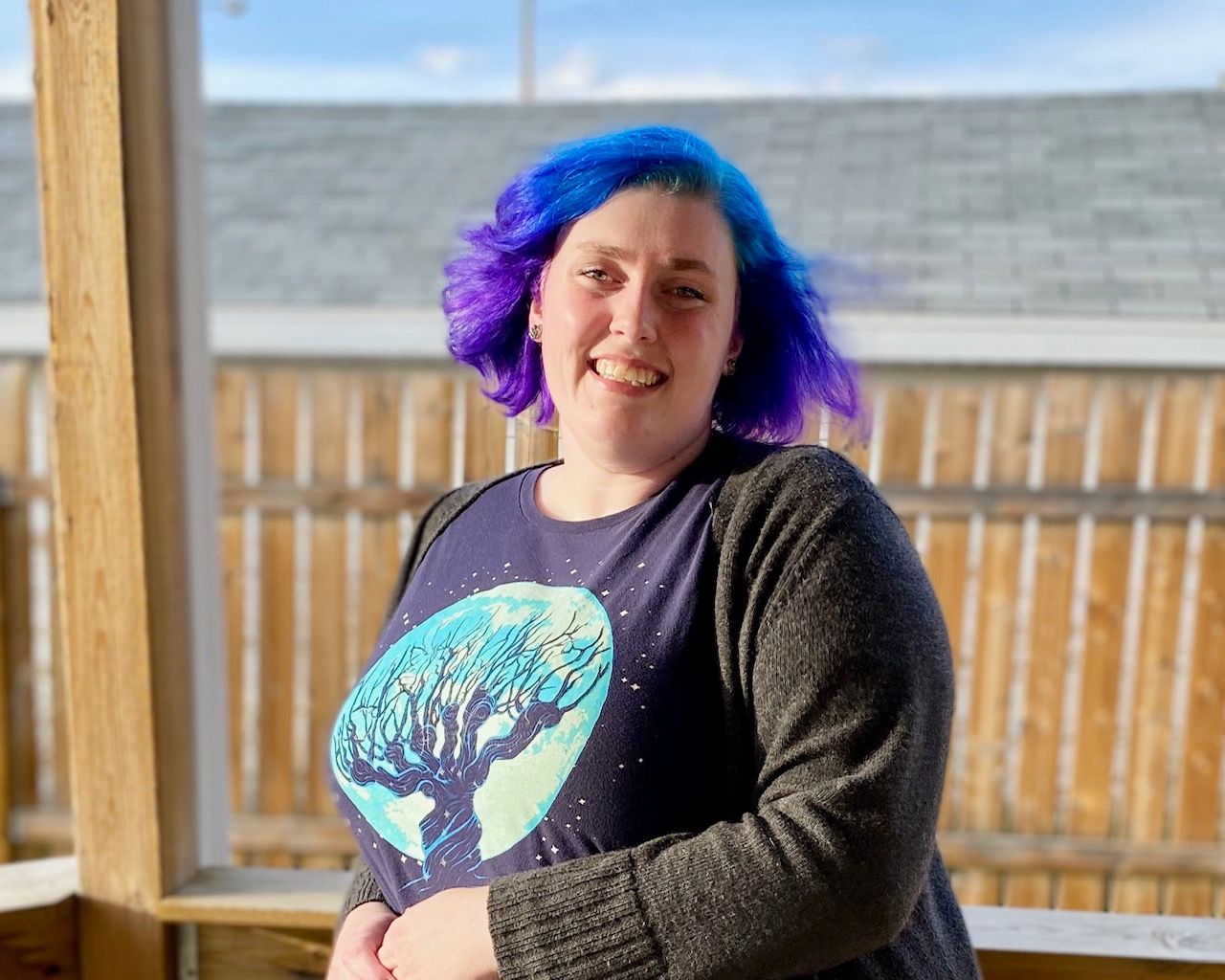 In some cases, online classes are encouraging new and different ways to participate. In one class, breakout groups are set up to encourage discussion. "It's great because the groups are random. In classrooms you're used to gravitating to the people you know, so this encourages you to interact with everybody and you get a bunch of new ideas because they are discussion heavy classes."
When Black's summer contract with the gallery came to an end, she was thrilled to accept a continuing position working on collection research and developing online programming to engage University students online. From Knitting at Noon to virtual Trivia Nights in partnership with the ULSU, the uLethbridge Art Gallery is helping provide an escape to students, and the community, during a stressful time.
"The students that showed up to Trivia Night last week weren't even art majors, they were science majors," shares Black. "They both just wanted a break from their classes and they knew it was going to be fine because its art and they can use it to relax."
Check out all of the online activities, for students, youth and the community, online at ulag.ca.
---