Dr. Nathanial Lupton was in Chongqing, China at the Chongqing Technology and Business University in July during the International Conference of Management and Operations Research & Management Science to present at the Management Decision (MD) Special Issue Paper Development Workshop titled: The Survival of the Fittest in the Global Markets: Multinational Corporations' (MNCs') Evolution versus Decline.
The workshop issued a call for both theoretical and empirical academic papers earlier in the year that would address a variety of topics relating to MNCs and their evolution versus their decline. Dr. Lupton's submission titled: Climate risk and private participation projects in infrastructure: Mitigating the impact of locational (dis)advantages was accepted.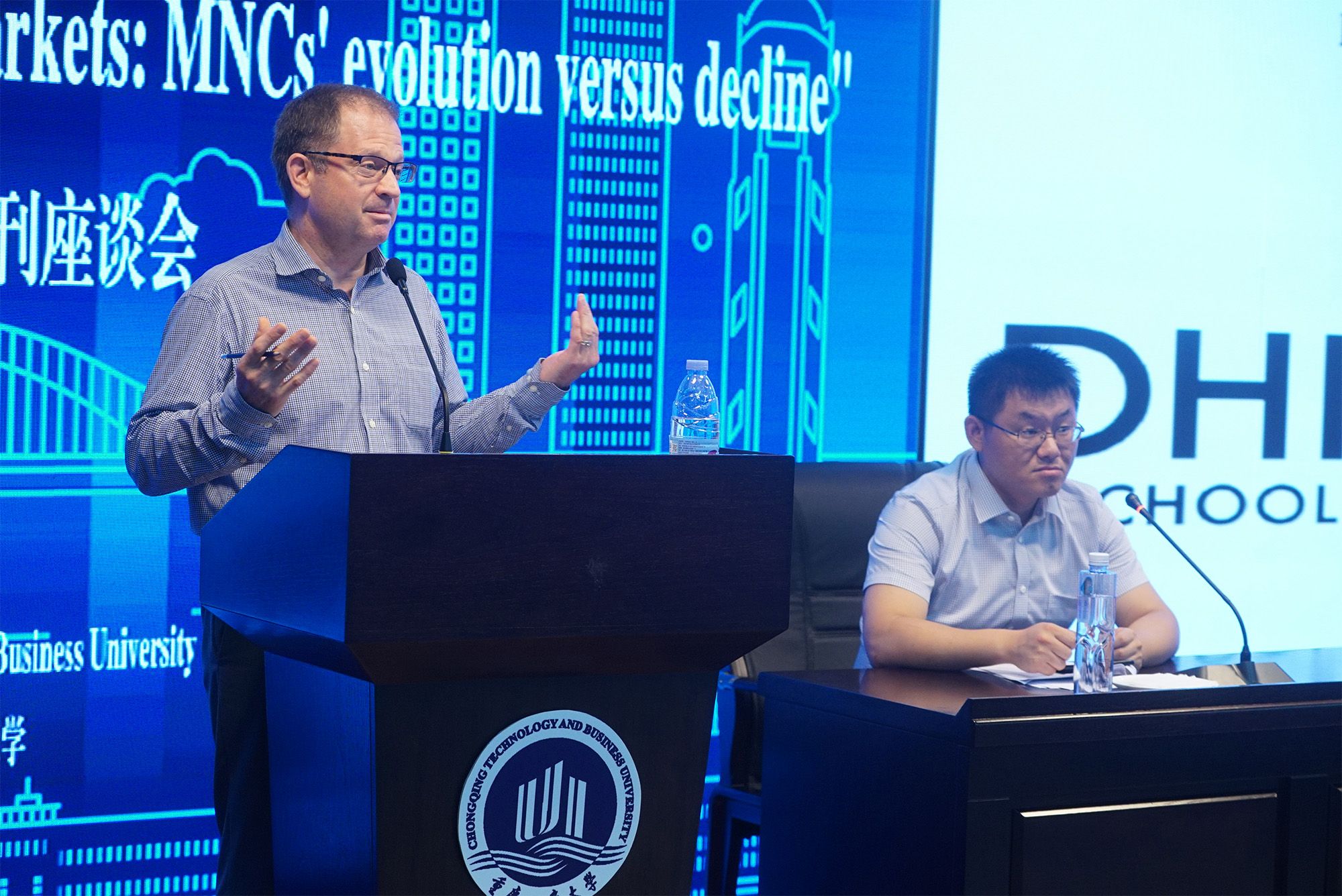 Dr. Lupton says that to develop their research, "we investigate the impact of climate risk on the success versus failure of foreign direct investments in private participation infrastructure projects. We also consider the extent to which project-level characteristics mitigate such risks."
They studied a sample from the World Bank covering 18,846 projects in 111 countries from 2004 to 2013. They applied logistic regressions to determine the impact of climate risk and mitigating project characteristics on project failure.
Dr. Lupton says "we find that higher levels of climate risk at the host country level are associated with higher risk of project failure. We also find that the disadvantage of higher climate risk is weakened by two project level characteristics, namely, the inclusion of host government ownership in the project consortium and the size of the project."
Nathaniel Lupton earned his PhD in international business and strategy from the Ivey School of Business, Western University. He also holds Bachelor of Commerce and MBA degrees from Carleton University. Prior to pursuing an academic career, Dr. Lupton worked in the real estate and telecommunications industries. Since earning his doctorate, Dr. Lupton has engaged in scholarly activities in Canada, United States, Brazil, Chile, China, Czech Republic, Ecuador, Germany, India, and Mexico. He is currently a Professor of International Management at the University of Lethbridge Dhillon School of Business. View his full profile here.
Visit the Management Decision at http://www.emeraldinsight.com/journal/md to know more about the journal.