He's been described as someone who puts effort into making everyone else's life better. Meet Abbas Safaei, the 2021 recipient of the Jo and Anne Vanee Memorial Award.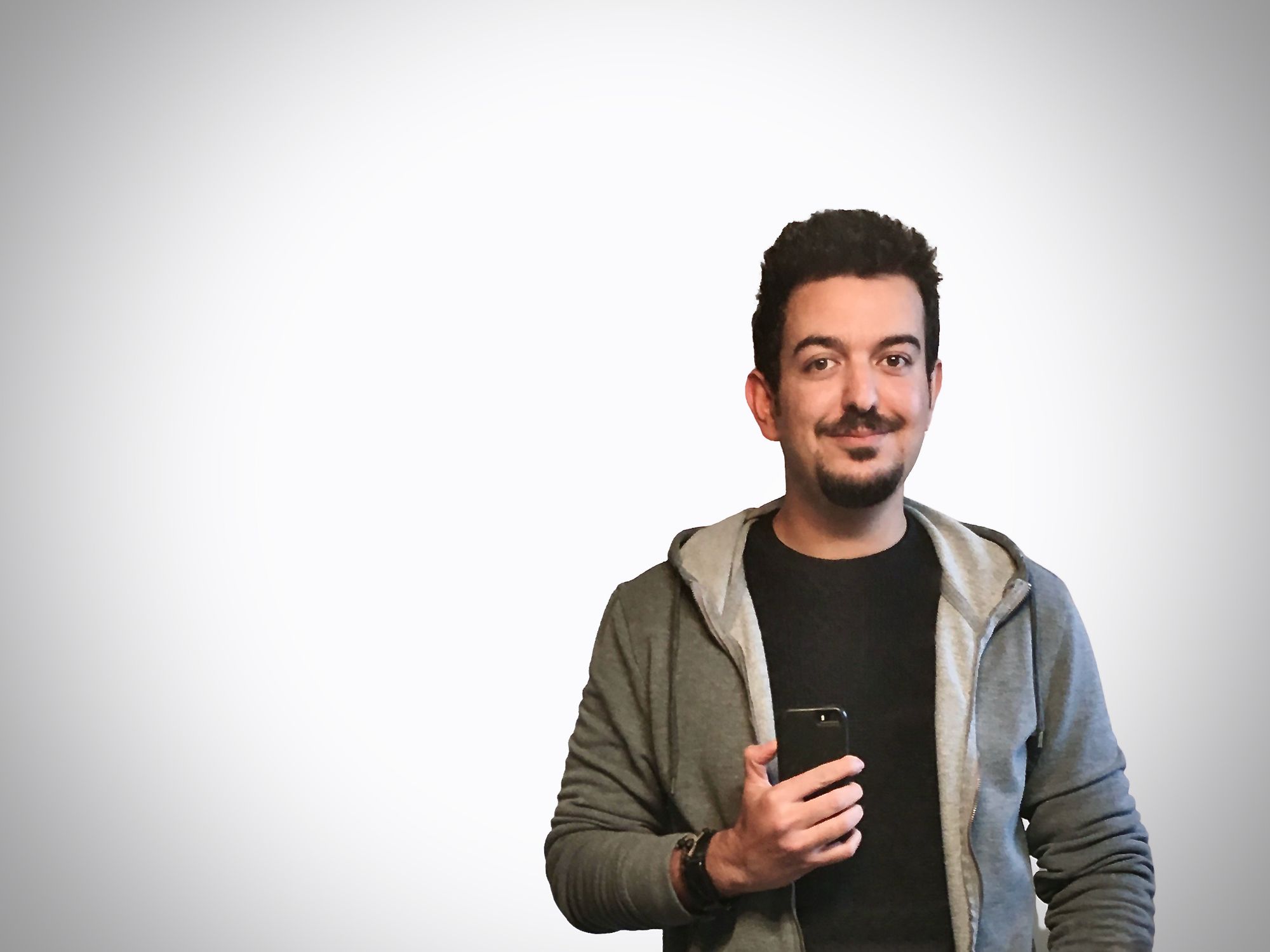 The award was established in 2017 by Joyce Sakamoto and Bonnie Jarokosky in honour of their parents. To honour the values most important to Jo and Anne Vanee, the scholarship recognizes a student in the Dhillon School of Business at the University of Lethbridge that embodies a spirit of compassion, kindness and volunteerism in support of fellow students.
Safaei is an international student from Iran pursuing a Bachelor of Management in General Management at the Calgary campus. As described by friend, Ronke Ogunbiyi, Safaei is usually the student who sits at the far back corner of the classroom and every now and then during a silence following a tricky question, comes up with either a great answer or an amusing comment that breaks the ice and brings a smile to everyone's face, including the instructor's. Before class or during break he is helping classmates that may have fallen behind, and has been known to pass on notes and flashcards before a final exam to fellow studying students.
His kindness to others outside the classroom is known as well. "Being an International student meant he wasn't unfamiliar with the difficulties students have and perhaps that's why he was focused on missing no opportunity to help everyone out," says Ogunbiyi. Before Covid-19 Safaei along with his fellow Management Student Society would volunteer to prepare and serve breakfast for the homeless on Saturday mornings. He'd volunteer to help staff during New Student Orientation. He's organized events to introduce new, and often international students, to events such as the Calgary Stampede. He's created a survival guidebook for Calgary campus students. He volunteers to host workshops during international week at the university and has become a mentor to many a new international student.
Sakamoto and Jarokosky, the founders of the award, say Safaei's inspiring story is exactly what they had in mind when setting up the scholarship in honour of Jo and Anne Vanee. "[Our parents] immigrated from the Netherlands with their respective families, and as immigrants did their best to make life better for everyone around them. Safaei's selfless and generous acts of compassion, concern and kindness are such wonderful qualities and we are honoured to have such an outstanding recipient for our 2021 award."
When asked how he felt about being awarded the Jo and Anne Vanee Memorial Award, Safaei responded, "I can't find the right words to say how much this means to me and how this award is going to help me with my life and my education, but it does, and to a great extent. It is an honour to receive this award, and I will try my best to hold myself up to the standards expected of the recipients. I would love to thank Joyce and Bonnie for their kindness personally and I will continue being "that dude". "