Josel Paguio, winner of the 2022 Jo and Anne Vanee Memorial Award is described as kind, a supportive group member, a thoughtful listener and an energetic, active volunteer.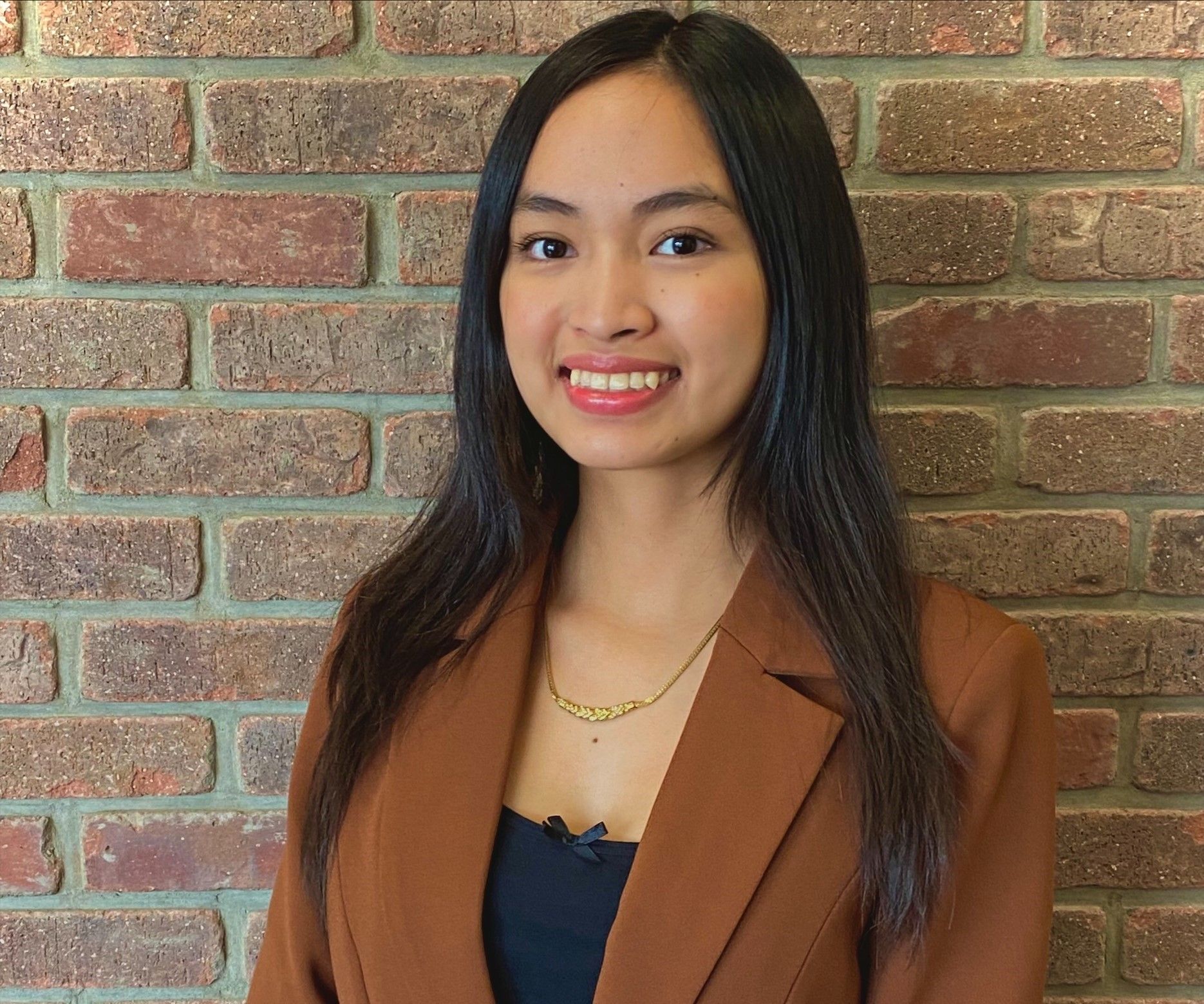 The Jo and Anne Vanee Memorial Award, given out through the University of Lethbridge's Dhillon School of Business each year, was established in 2017 by Joyce Sakamoto and Bonnie Jarokosky in honour of their parents. To honour the values most important to Jo and Anne Vanee, the scholarship recognizes a student in the Dhillon School of Business that embodies a spirit of compassion, kindness and volunteerism in support of fellow students. Recipients must also have excellent academic standing with a minimum 3.0 GPA.
This year's winner, Josel is a fourth year General Management major student with a focus in marketing and a minor in international management. Throughout her time on the Lethbridge campus, Josel has participated in and volunteered with the Integrated Management Experience (IME) and has been involved with the Dhillon Business Students' Association for three years, most recently as the director of human resources.
Within the broader ULethbridge community, Josel volunteers with ULethbridge's International Students Buddy Program and UVolunteer Lethbridge.
Outside of the University Josel has been an active volunteer at the Holy Cross Roman Catholic Church in Fort Macleod for a decade. She also has volunteered at the Fort Macleod Christmas parades since 2015 and other community events and organizations, including South Country Fair, Fort Macleod Family and Community Support Services (FCSS) and the Hand in Hand Centre.
Along with her volunteerism, Josel also excels and remains engaged in her course work, achieving exceptionally high marks, even in more difficult courses.
Dr. Joshua LeBlanc, assistant professor at the University of Lethbridge says that finding a student like Josel is rare. "To maintain academic excellence is impressive whilst holding volunteer and leadership positions. Josel does this while simultaneously being engaged, kind to others and humble."
In a joint statement, Sakamoto and Jarokosky, the founders of the award, say they have been blessed so greatly by the recipients of the award thus far and are thrilled with this years' recipient.
"Our hearts are full.  When we sat down to figure out how we would like to honour our parents with a scholarship, we only imagined what that person might bring to the table. To say that Josel exemplifies our dreams of that person is, quite frankly, an understatement. Josel is described as precisely the type of person we were hoping to honour when we created the Jo and Anne Vanee Memorial Scholarship.  Reading the qualities of Josel's academic and personality brought such pride to the forefront for both of us."
Find bursaries and awards for current and future students here.
---
The Dhillon School of Business at the University of Lethbridge is known for its immersive experiential learning opportunities, connecting learners with industry, its supportive, personalized approach and for exposing students to emerging technology. Study options available in both Lethbridge and Calgary.