Georg Boenn (Music) attended the Linux Audio Conference (LAC) at Stanford University, March 23-26 2019, where his Ambiosonic Electronic Music 'ad infintum' was performed using a 56.8 channels full 3D sound system. The CCRMA concert stage pictured features an array of 56 speakers and eight subwoofers arranged in a dome-like structure. Higher-order ambisonics was used to create a 360 degree full 3D sound. Boenn created a special version of his piece 'ad infinitum' to be played over this sophisticated and great-sounding speaker array. The piece uses many layers of the Shepard-Risset infinite glissando that were mixed together and circulated around the sound dome.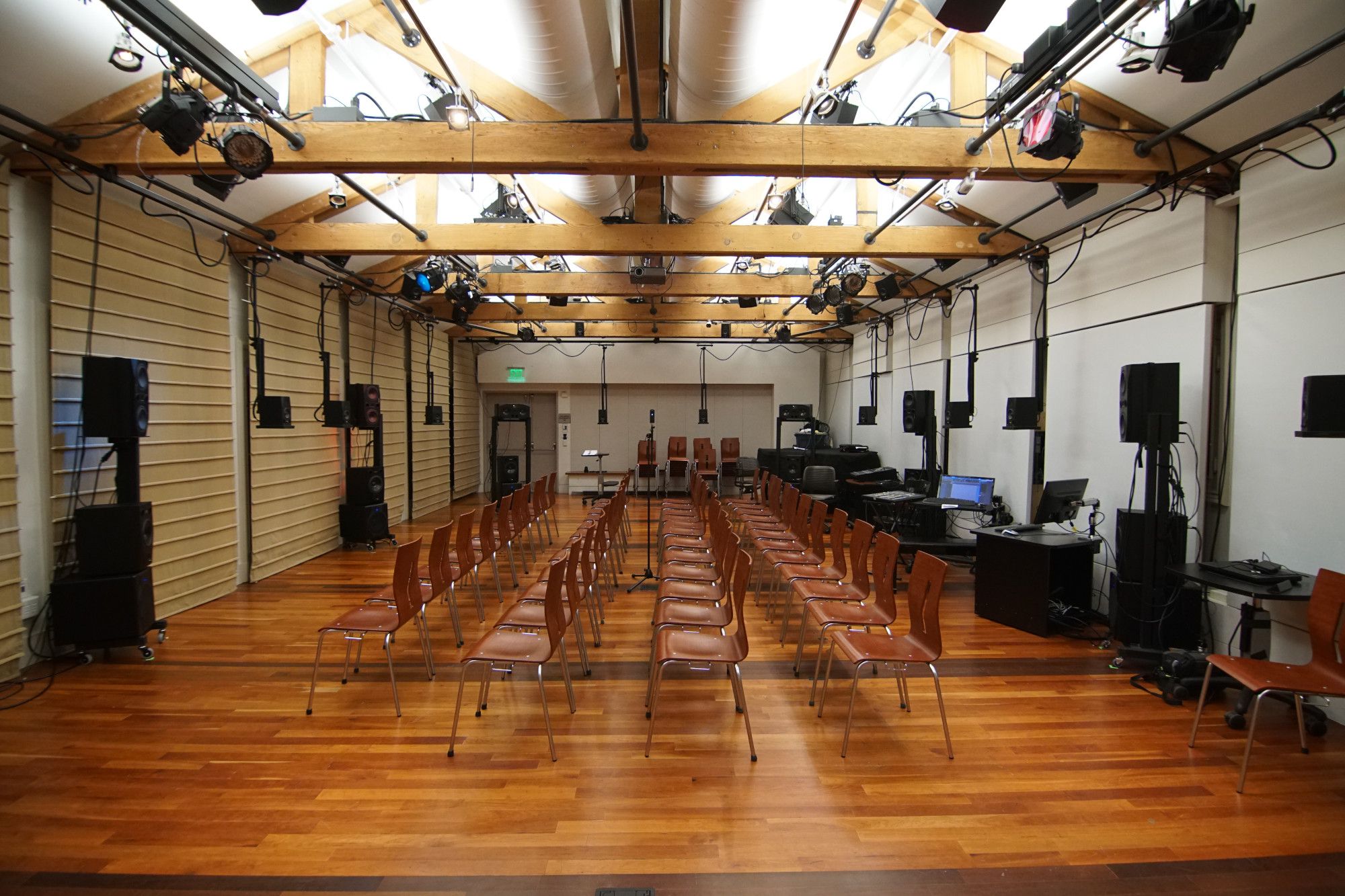 Boenn also attended the International Computer Music Conference (ICMC) at New York University to present his paper, "An Efficient Algorithm For Composing Polyrhythmic Sequences." In order to complete this project Boenn developed software, which is now open source and available online.
Boenn's book, Computational Models of Rhythm and Meter, was published July 2018 in hardcover and eBook, which has been downloaded over 1400 times. The book presents the latest computational models of rhythm and meter that are based on number theory, combinatorics and pattern matching.
The eBook is available at the University of Lethbridge library as well as many university libraries worldwide.
Read more about Georg Boenn and his research and creative practice. Learn more about the Digital Audio Arts program and the opportunity to be inspired by Dr. Boenn and other talented faculty.
[August 2019]