Fine Arts graduate student and artist Moni Omubor is building upon her architectural background and integrating her passion for photography and graphic design through her studies at the University of Lethbridge. From conducting research to participating in professional development opportunities, Moni is growing her skillset, making important connections and, most importantly, having fun.
I've been able to work under the tutelage and mentorship of multiple professors across various departments, expanding my skillset in that regard and exposing me to a diverse set of outlooks to approaching my artistic practice and research.
Why did you choose to pursue graduate studies in fine arts at the University of Lethbridge?
Back in Nigeria, I completed my first degree in architecture, knowing that I did not intend to practice as an architect, but instead being equipped with the relevant background to explore other creative pursuits. It was through my architectural education that I became acquainted with studio culture, the principles and language of design and visual communication. While already introduced to 3D computer graphics for the purpose of construction, I began to experiment with it outside of the constraints of feasibility and buildability, and in my third year veered more into graphic design and photography.
It was at this point that I began to look into options for my graduate studies. I chose to pursue the MFA - New Media program at ULethbridge because of its interdisciplinary approach and extensiveness.
Considering the different areas of technology and visual art wherein my interest lies, I was confident that the program would serve as a conducive environment and vehicle through which my array of interests could thrive.
What is your research about?
My research deals with decolonization through virtual worldbuilding and speculative fiction. With a focus on Yoruba culture, the work is autoethnographic and explores methods through which to subvert problematic perceptions and discourse surrounding colonized and marginalized identities, as well as the capacity of 3D computer graphics and new media art as a whole to construct spaces wherein critical reflection can be propagated.
What inspires your artistic/musical practice and research?
In my practice, I draw inspiration from a plethora of sources but mostly from my culture, literature, film, history and mythology.
What is your most memorable ULethbridge experience so far?
The New Media Intersections workshop which took place earlier this year. It was facilitated by professors across the departments of new media and drama, and allowed for students to learn from each other through observing the distinct approaches taken by creatives across various fields. Provided with a theme, we were split into groups and tasked with developing a project in response to said theme. This allowed me to build connections with students across multiple disciplines through thorough collaborative work.
Another memorable experience would have to be the Prairie Art Institute, the inaugural conference of the Prairie Art Network, which I was able to attend and be involved in as part of my graduate assistantship work with Devon Smither in the summer semester. It took place in Regina, and with it, I was able to engage in discourse facilitated by academics, art and museum practitioners and fellow students on the topic of art and art history in the Prairies.
How have your professors and instructors impacted your education?
I cannot emphasize enough the impact of Devon Smither and Anne Dymond, and their instruction in the development of my research work. Taking Devon's Theory and Methods in Art and Art History course and Anne's Exhibiting Cultures course has been crucial in situating my research and practice more relevantly within the context of visual culture and art history.
With their methods and approach to tackling theory, cultural and social discourse as well as their feedback, guidance and instruction, I've been able to build my confidence in analyzing, criticizing and interpreting media in relation to relevant theoretical frameworks, consequently allowing me to review and structure the foundation for my academic work.
Have you received any scholarships or awards? How have they impacted your education?
I've received the U of L Graduate Research Award for the entirety of my studies and it has been beneficial in allowing me focus on my academic research and artistic practice. Being an international student, the award made it dramatically easier for me to find my footing and acclimatize as I was able to avoid a portion of the heavy costs typically associated with studying abroad.
Tell us about your experiential or work-integrated learning opportunities at ULethbridge and how these have enhanced your education?
Since beginning my studies at ULethbridge, I've taken on multiple graduate assistantship roles encompassing teaching, research, photography and design practice.
With it, I've been able to work under the tutelage and mentorship of multiple professors across various departments, expanding my skillset in that regard and exposing me to a diverse set of outlooks to approaching my artistic practice and research.
Moreover, I've been fortunate enough to be involved in the development of multiple creative projects, working alongside not just professors but fellow students in actualizing tangible results.
What are your hopes/plans for the future?
To collaborate more with other artists, designers and academics in the field and to expand on the research work which I have begun with my MFA thesis. Also, to grow as a design professional in the industry, expand my artistic and photographic practice, and hopefully find a space in which all the facets of my creative work intersect.
What piece of advice would you give to future students?
Be experimental, stay curious and be open to collaboration.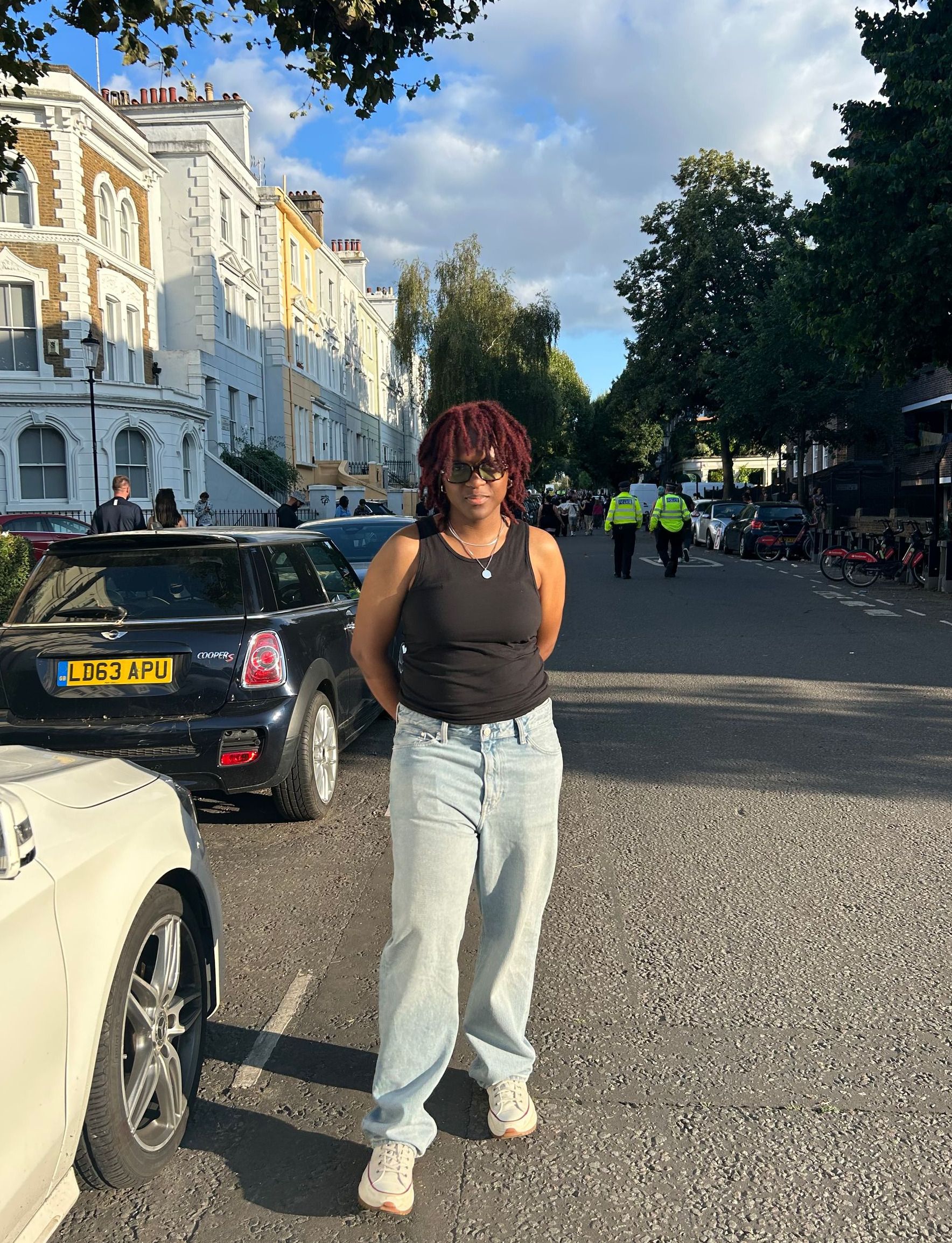 💻
Experience more with the Faculty of Fine Arts
:
• Awards, scholarships & student supports
• Productions, exhibitions, concerts & more
• Applied studies, internships & a range of work experience
• Enhanced education opportunities locally, nationally and abroad
Get involved!