Ashley Ens is a mother of three children: Hannah Rae, Zaky Boy and Rosie Rae and partner to JR Manyfingers. She graduated with distinction from the University of Lethbridge's Dhillon School of Business with an undergraduate degree in Management in 2016. From there she worked for public service for 13 years, with her most recent accomplishment being leading a team that produced the Living Well Together training that the Government of Northwest Territories launched earlier this year.
Recently, Ens also successfully defended her Master of Science in Management. Her master's thesis is called "Disrupting the academy: How we move from mere Indigenous inclusion to decolonization Indigenization". Here she talks about the grief that drove her to pursue post-secondary in the first place, the ways in which we can disrupt the academy and what steps all Canadians can take towards reconciliation.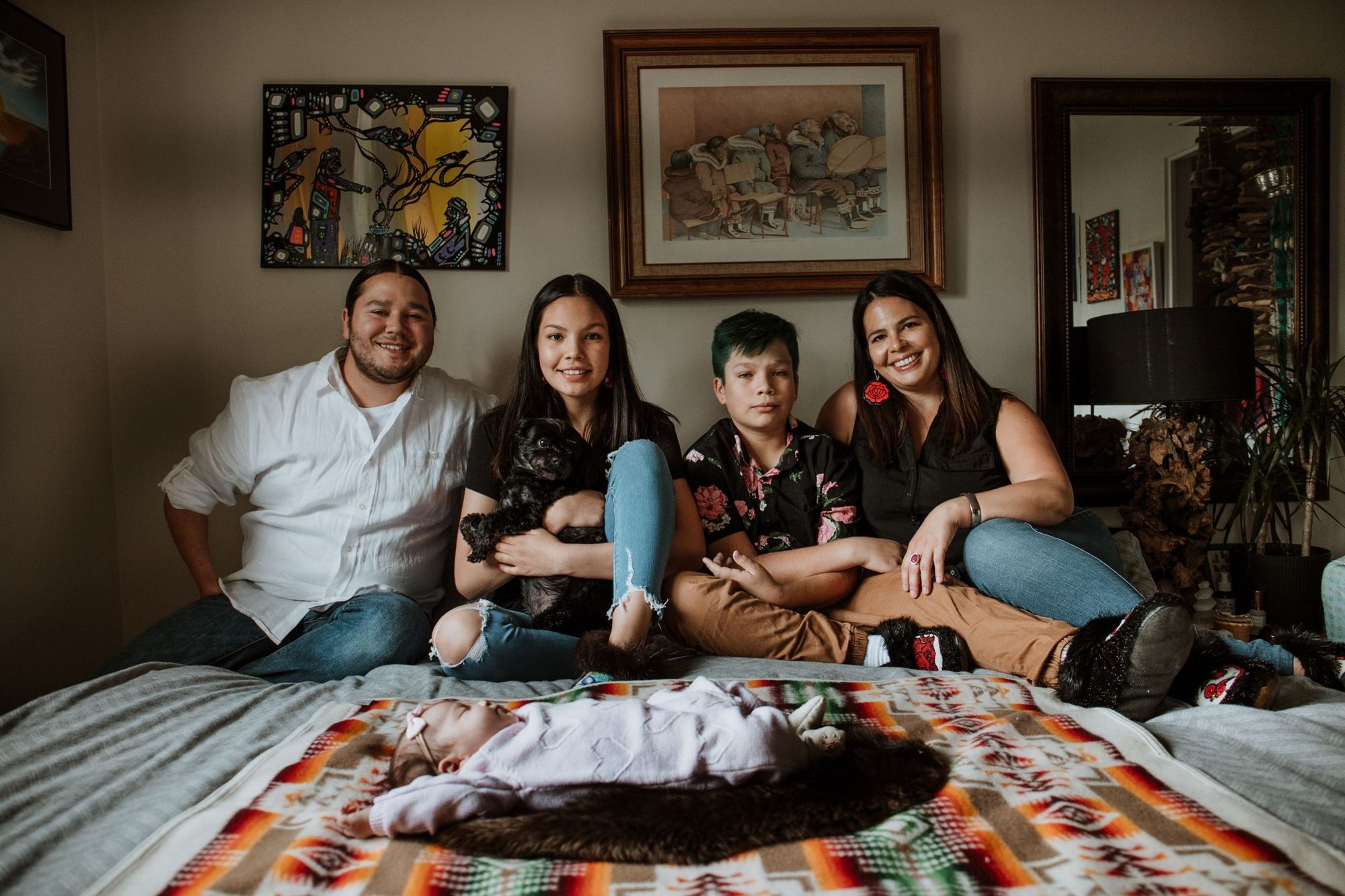 Can you tell us where you grew up and explain the significance of those geographic areas to your research?
Danch'uh Ashley vilzhii. I come from the Gwich'in nation, born and raised along Nagwichoonjik known in English as the Mackenzie River in Inuvik, N.W.T. which is the sacred land of the Gwich'in. I spent several years living and learning on the shores of Tucho or Great Slave Lake in Yellowknife, N.W.T. which is the traditional land of the Yellowknives Dene, Tłı̨ chǫ, and Métis people. I currently reside with my family and study along the Oldman River in Lethbridge, Alberta which is the sacred land of the Blackfoot people. I am honored to be immersed in the culture and beauty of this territory and have been gifted the name of Northern Dancer.
I start by explaining where I come from because Indigenous research is place specific and has a responsibility and relationship to geographic spaces. Our own stories as researchers are based on relationships to the communities we serve.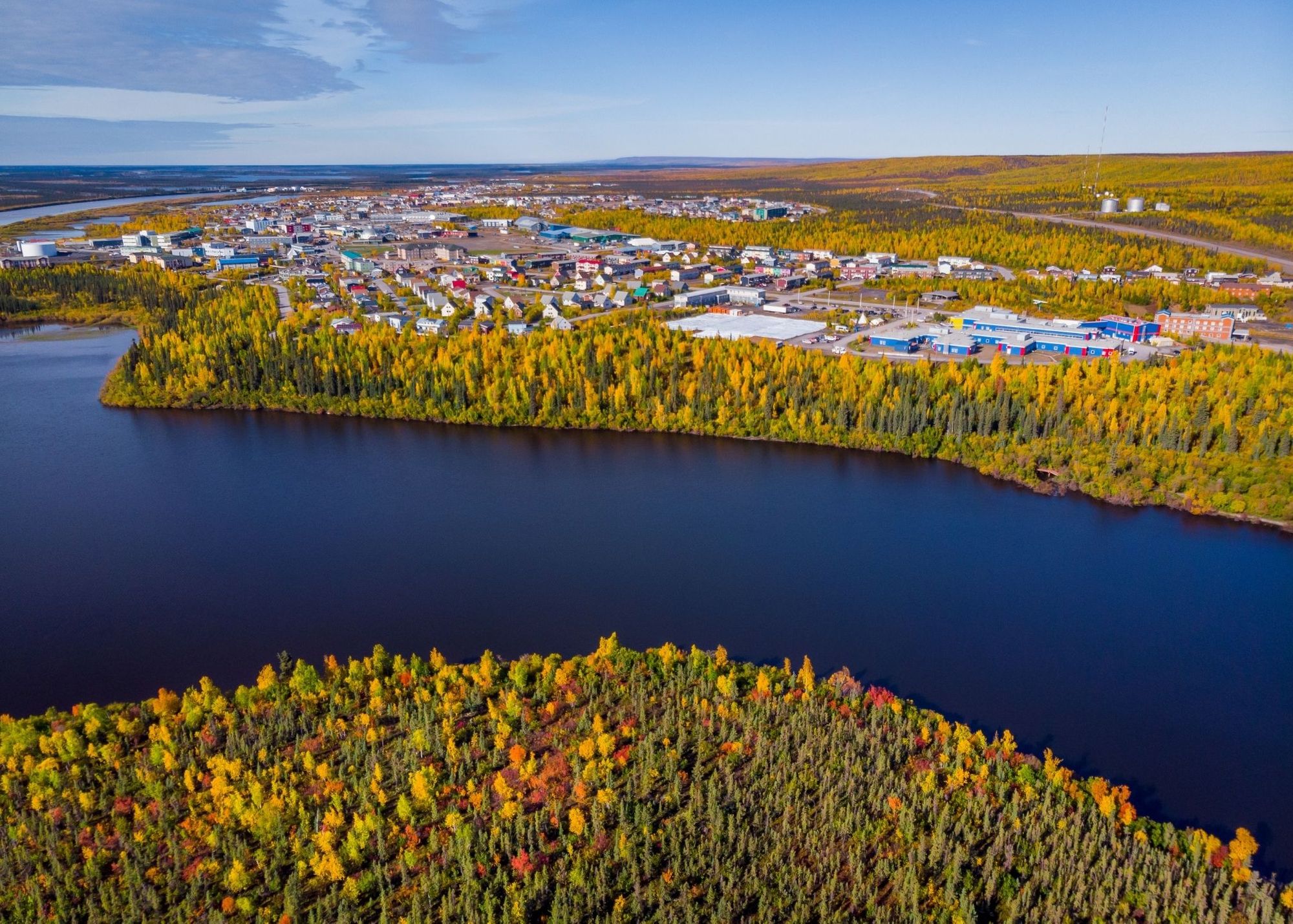 How did the release of the Truth and Reconciliation Commission (TRC)  Final Report and its 94 Calls to Action as well as your relatives' and ancestors' painful experience in residential schools influence your most recent work  "Disrupting the academy: How we move from mere Indigenous inclusion to decolonization Indigenization"?
This thesis takes place in the "era of reconciliation" which is a conversation in Canada that has intensified with the release of the Truth and Reconciliation Commission of Canada's (TRC) Final Report and its 94 Calls to Action. This discourse has encouraged educational institutions across Canada to enhance their efforts to identify and confront the systemic prejudices embedded in course content, funding and priorities, administrative decision-making and the priorities of teachers, teacher education, faculty and staff. The era of reconciliation and Calls to Action have resulted in various and uneven "Indigenization" efforts at universities throughout the country.
Growing up in the Arctic had its challenges with a history of colonial violence felt through all governing systems that had personal repercussions felt within my extended family. I did not learn of this colonial past or understand the reasons for contemporary impacts until adulthood. I had known dysfunction around me in my community but did not understand why. I first understood what the impacts of having a father who went to residential school entailed at the age of five when my own son turned five. I was watching my son, Zakery, play effortlessly with joy in the swimming pool and it dawned on me that he was the same age as my dad when he first left home for residential school. I could not hold in the pain that this caused me and was flooded with tears of grief. This grief turned into a need to know more, which eventually led me to return to school, as a single parent with two children, to pursue my undergraduate degree. This is where I began to shift the reality of our lives by pursuing the drive within myself to create systemic change.
What was the main goal of your research? What's the importance of disrupting the academy and decolonization and how do you hope it will influence your children's future and the future of all Canadians?
The TRC report encourages Canadians to critically discuss, engage and move beyond the injustices of colonialism through education to create a space and a shift towards reconciliation. Reconciliation is not an end result, but a process of developing relationships based on trust, reciprocity, respect and recognition.
All of our systems have been steeped in Eurocentrism which is the dominate way of thinking. The system is based on the notion that some people have 'knowledge' which others need. Our colonial history has dismantled Indigenous Knowledge systems and replaced them. Cognitive imperialism refers to how the education system perpetuates Eurocentric ideologies through training students thought processes to normalize and perpetuate colonialism (Battiste, 2013).
The intention of my research was to move beyond this, we have to look at ways to decolonize our current education system. The relationship between decolonization and education can be looked at as dismantling the colonial structures and can be examined in three categories: teaching as the process (way of doing); the content of teaching such as curriculum (way of knowing); and the governance and administration of the institutions (way of being), which tend to derive from Eurocentric epistemologies, ontologies and methodologies (Cooper, Major & Grafton, 2018).
Indigenizing the academy as a research topic and the use of an Indigenous paradigm, which uses Blackfoot protocols and also drew from my understandings as a Dene woman, is in itself an act of decolonizing the academy. My hope is that when my children attend post-secondary education, Indigenous ways of knowing are respected, valid and credible within the academy.
What were the main findings of your research? What array of student perspectives on Indigenization did you encounter?
Understanding the reality and context of Indigenous students' lived experiences is important. Each student interviewed was impacted by the Indian Residential School System either as an intergenerational survivor or through learning the history and how the history created a sense of shame for them or their family. Experiences reinforced the notion that classroom content which incorporated Indigenous material was heavily in the context of describing Indigenous people as 'struggling' whether it was through poor health statistics or describing a history which has led to many social problems Indigenous people face today. This served to reinforce stereotypes which ultimately reinforces the disconnection between Indigenous and non-Indigenous students, faculty and staff.  Having information, material and examples that are relevant to Indigenous students is important to build capacity for cultural competence, foster mutual respect and develop relationships. There needs to be more emphasis on the collective history and how that is portrayed within curricula.
There are varied approaches to reconciliation within the academy and some faculties are further along and more receptive than others; experiences were shared with joy and excitement and on the other hand there were also stories shared that were heartbreaking and exhausting to hear. There are Indigenous initiatives throughout the university but without consultation, commitment and partnership with Indigenous communities and more importantly the inclusion of Indigenous faculty and staff, these approaches reinforce the paternalistic promotion of a classed, gendered and racialized approach to knowledge production.
Did you uncover any surprising results in your research?
Throughout the sharing of stories, it was clear that a handful of employees worked hard at creating a supportive environment for Indigenous students. It was often expressed that staff members made tremendous impacts on the success and experience of students.
The stories, comments and experiences shared with accessing the current Indigenous services demonstrated the immense support and work they are doing to create a culturally safe environment for Indigenous students to succeed. It was often described as going above and beyond to provide support. Staff are often stretched thin with the services they provide and the weight of creating change within a system relies on a select few. Instead of building capacity throughout the university, there is a small, siloed team tasked with dealing with all issues and meeting all the needs of Indigenous students.
In what ways did the research process encourage your own personal growth?
Throughout this research journey I have grown which impacts the decisions and action I make personally and professionally. I first began this learning journey without realizing the impacts this search would have on me; I made a commitment several months ago to strengthen my knowledge, understanding and appreciation for my Gwich'in roots. This was demonstrated through my conversations with my dad about his childhood which motivated me to do more searching. This has brought me on a learning journey where I have found myself getting lost in research and experiencing deep conversations about what life was like in the "old days". This has resulted in new relationships, networks and strengthening relationships with family which has ultimately made me feel fuller as a person. Kathleen E. Absolon (2011) defines a "conscious Indigenous scholar" as an Indigenous searcher who is on the road to unpacking, uncovering and unlearning the impacts of a colonial history all while staying true to the path of reclaiming their Indigenous culture. I feel that this learning journey has helped me along that path of becoming a conscious Indigenous scholar.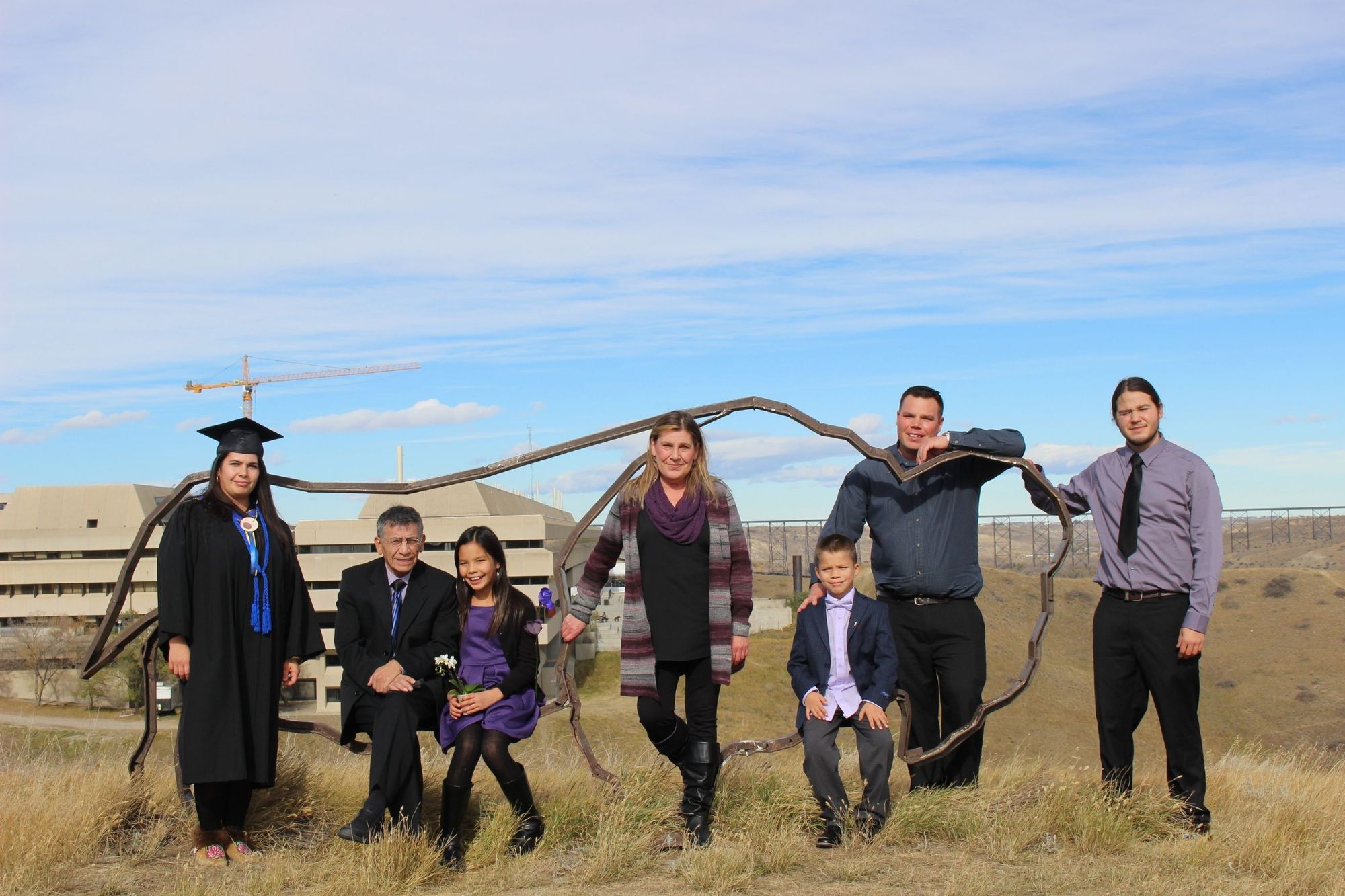 What's one thing Canadians can do today to start the decolonization process? What other resources are available to help Canadians who want to learn more?
Within the university, colonial hardships often go unnoticed and unaddressed because we have legitimized them within our systems which have upheld unequal power distributions. For non-Indigenous faculty and student's decolonization should be thought of as a learning journey which begins with self-reflection and understanding of how they have benefited from colonialism and an openness to unlearn and learn new ways of knowing. It then continues with the willingness to give up power and include Indigenous faculty and students in discussions, assessments and decisions.  There is no easy, comfortable or quick solution. Decolonization Indigenization requires, full accountability for our actions and decisions and an understanding of how they impact those that come after us. All Canadians have a responsibility to learn about the history of colonialism and legacy of residential schools.
Another place to start is to go through the Living Well Together training modules I helped create for The Government of Northwest Territories. They're an excellent resource for corporate training and I would encourage everyone to go through them as a personal commitment towards reconciliation.