Through traditional teachings and storytelling, the Blackfoot Elders in Residence at the University of Lethbridge offers guidance, cultural support, and encouragement to the campus community.
The Carolla (Napiakii) Calf Robe Elders and Ceremony Room located in University Hall A-430 next to the Native American Students' Association lounge has been an important spot for many students and staff at the University, as it is a space for them to seek out resources to better or further their education.
Meet the Elders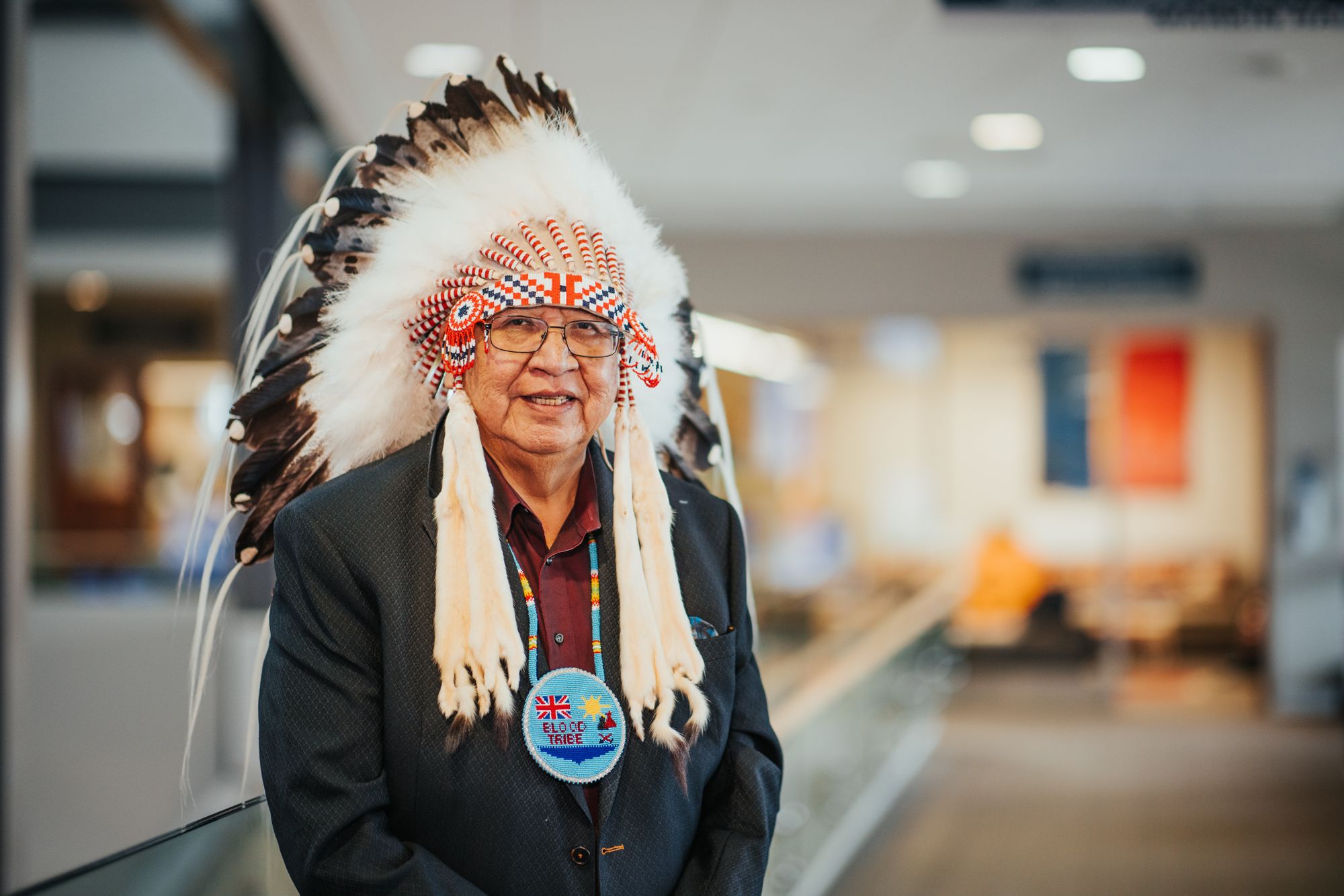 Francis First Charger, Niinaisipistoo (Owl Chief)
Francis First Charger is a knowledge keeper from the Blood Tribe. He comes from the Aakapokaiksi (Many Children), I'naksiiksi (Small Blankets), Pootstakiiksi (Tea Drinking), Aisspahkomiksi (Shoot Up) and Mamioyiiksi(Fish Eater) Clans. His great grandfather Sheep Old Man was a brother to Mi'k ai'stoowa, Chief Red Crow. Francis is a proud husband, father, and grandfather with many traditionally adopted children. He was raised in the traditional, cultural, and spiritual ways of the Blackfoot people and spent most of his life in various management and leadership roles for the Blood Tribe and surrounding communities.
Francis leads most of the traditional ceremonies at U of L including smudging, face painting and pipe ceremonies. For him, the greatest reward is being able to teach students and pass along the wisdom that he was given from other Elders.
"People from all over the world come to see us; students, visitors, instructors and managers come for advice," says First Charger.
"Some visitors just want someone who can listen, and while they are talking, sometimes they figure out solutions themselves. When people are going through loss, and I provide encouragement, guidance, and direction. The Creator gave us the ability to cry to get rid of what we are carrying so we can let go and move on.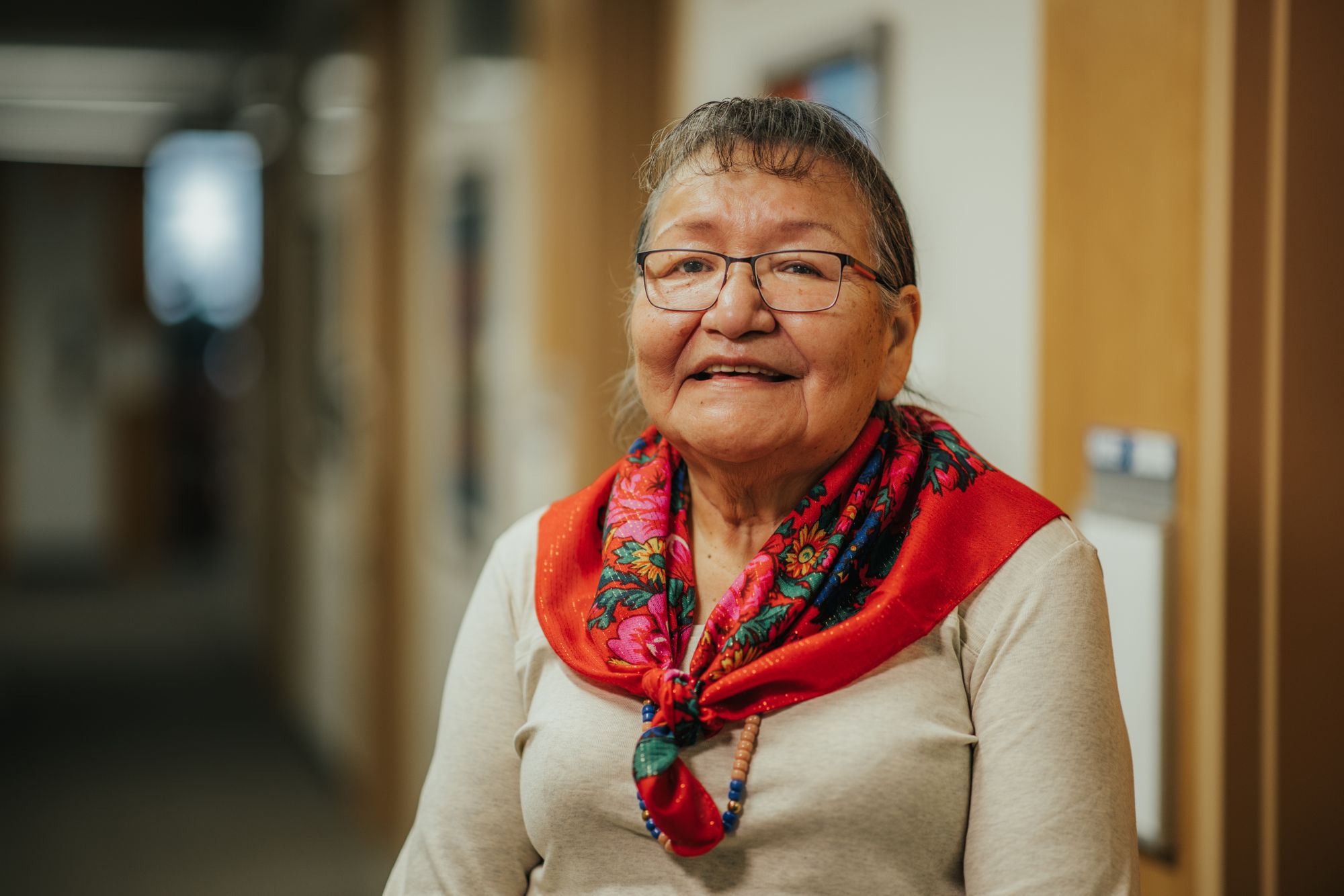 Shirlee Crowshoe, Miisaminiskim (Long Time Buffalo Rock)
Shirlee Crowshoe is an Elder, mother and grandmother from the Piikani Nation. She is part of the Lone Fighters and Tall Reed Grass clans. Shirlee has helped others through the teachings that were given to her by her mother and grandmother and has supported her community through her work as a knowledge keeper. She has been a member of various committees throughout southern Alberta.
Shirlee enjoys connecting with students through her involvement as an Elder in Residence. She says that students of all backgrounds are welcome at Elders in Residence sessions.
"I had an awakening one time when three non-Indigenous had come in with a gift, and to me that shows they have accepted or understood that part of our way of life," says Crowshoe.
"I know how sincere and respectful they are. It gives me a good feeling. I think they are starting to understand us. Each time I am at the University, there is always something new I learn about others."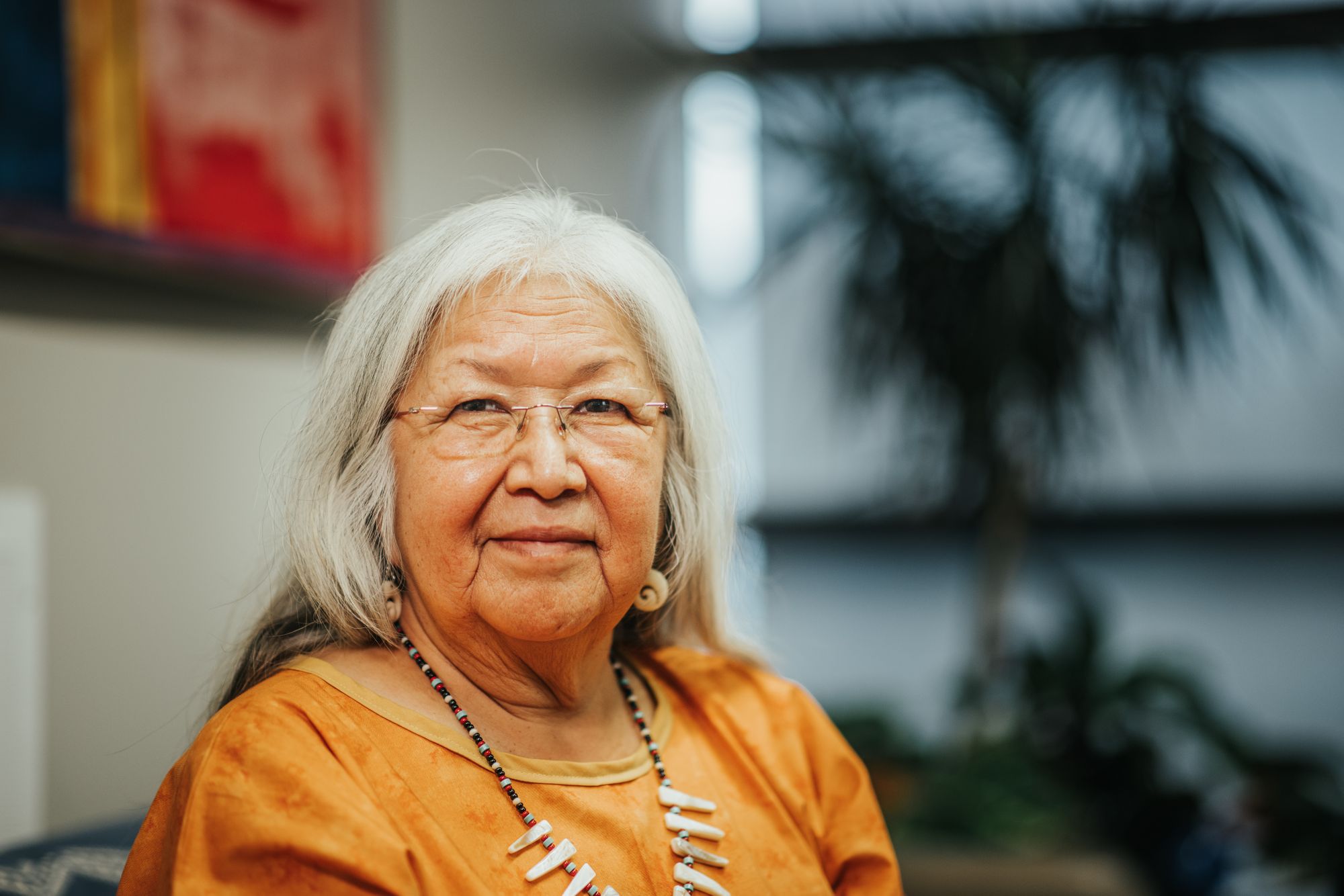 Catherine Hunt, Staah'tsi'naims'skaa'ki (Thunder Pipe Woman Under the Sky)
Catherine Hunt is an Elder and knowledge keeper from the Blood Tribe. In the 50 years that she and her husband Roger have been together, their family has expanded, as they are proud parents, grandparents, and great-grandparents. Together, they are traditional grandparents for various Blackfoot societies and Thunder Pipe Holders and have been active within their community and in the city of Lethbridge in providing cultural and spiritual support.
Previously, Catherine spent 20 years working for Blood Tribe Social Services as a social worker, which she says helps her in her role as an Elder in Residence.
"I love listening to people and I always make sure that they feel supported and okay when they leave," says Hunt. "We share, listen and help them and if we can't help, we direct them to someone who can."
"I have the opportunity to meet all different cultures and people from all walks of life. I found out that problems are all the same — it doesn't matter if your Indigenous or non-Indigenous. The bottom line is everyone has issues and problems roughly about the same level we're all human."
Get connected
The Elders in Residence program is coordinated by the Indigenous Governance and Business Management program in the Dhillon School of Business. Session dates are posted on their page.