Throughout the COVID-19 pandemic, Dr. Roy Golsteyn's (BSc '84) Natural Product Laboratory has continued its quest to find the chemicals for the next wave of cancer treatments. It's a passionate belief their work is making a difference in the lives of Canadians — and it's inspiring students and donors alike.
What started in 2016 as the Prairie to Pharmacy Program has evolved into the Dr. Jim Coutts Prairie Research Program, a project that now supports the work of seven students in the University's new Science Commons building. Buoyed by support from Power Corporation of Canada and Canada Life, Golsteyn is training a new generation of scientists and taking aim at one of the world's most prevalent and deadly diseases.
"We have very talented students and this funding provides a full educational experience for them," says Golsteyn, a researcher and professor in the Department of Biological Sciences. "They learn in class and the funding enables us to provide salaries and stipends for them to pursue research in the lab. The students then connect with the information they learned s in a physical, hands-on way. We are also seeing successful outcomes in former students being hired or acceptance in medical schools."
Golsteyn's project is specific to southern Alberta and recognizes the close relationship the University has with the traditional Blackfoot territory on which it is situated, and the Blackfoot people. Golsteyn's lab has become a space for students from the Blackfoot community who wish to use scientific approaches to study plants they may already be familiar with through traditional knowledge.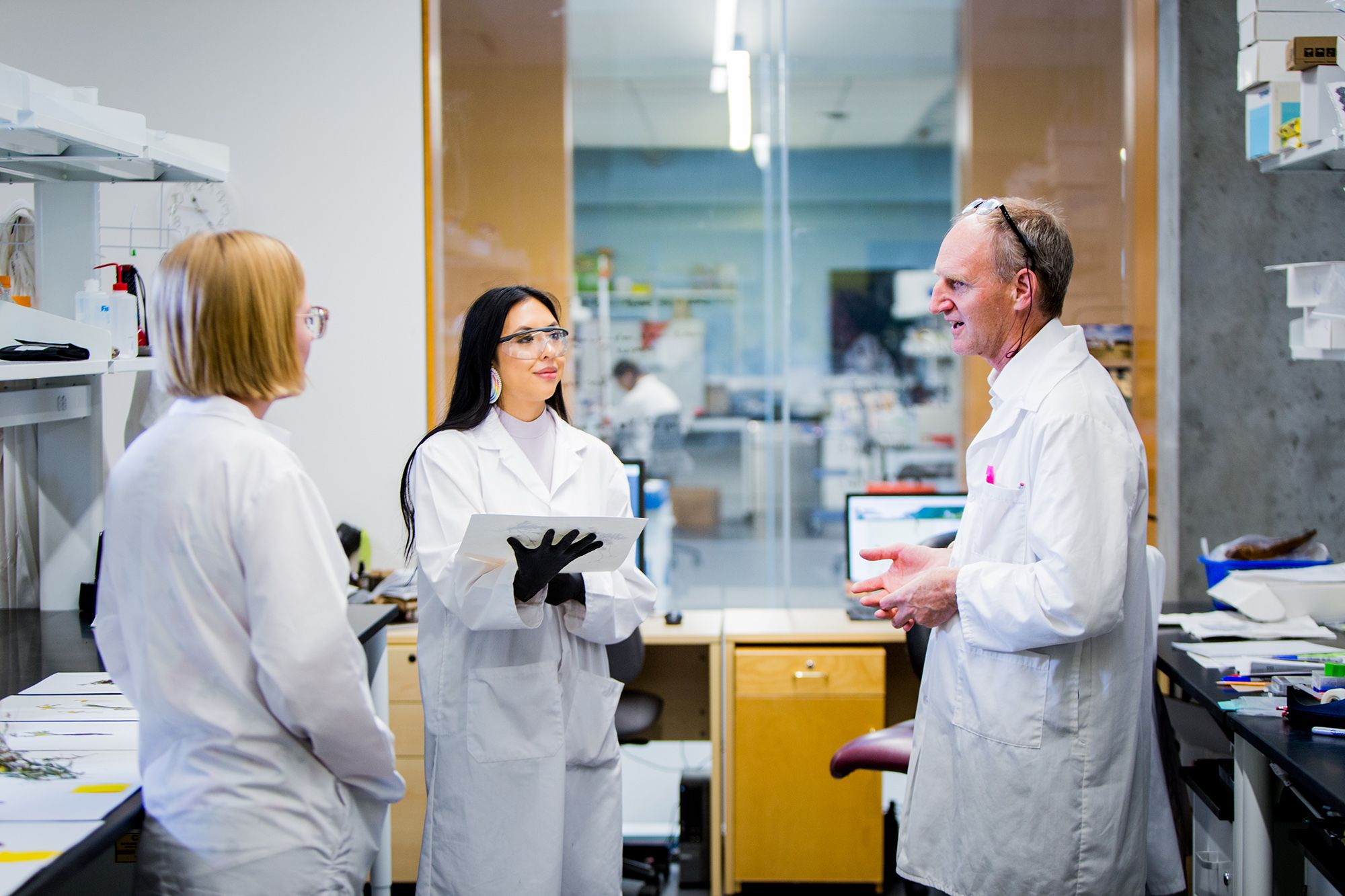 Haley Shade, an honours thesis student from the Blood Reserve, is part of the Golsteyn research team. She revels being at the forefront of this work and incorporating her cultural knowledge into the process.
"A lot of the plants we look at have not been studied, so when we're analyzing our results after an experiment, it's the first time anyone has actually looked at those results," she says. "I really enjoy going back into the community and speaking with medicine men and Elders to learn more about the traditional uses of each plant."
Over the past four years, Golsteyn and his partners, including Lethbridge College, have greatly expanded their plant extract library. They have also identified six new molecules for further study, essential basic research upon which medical researchers can build.
"The research in my laboratory, and those of my colleagues in Biology, Chemistry and Physics at the U of L, provide a foundation for pharmaceutical companies and medical researchers.  The pandemic also opened our eyes to the student and public interest in wellness products. We learned that there is a need for science is this domain too.  We identify plants and find chemicals that have medical or wellness potential. Medical research teams then join in with the knowledge of what they are looking for, take these chemicals and test them in clinical studies," says Golsteyn. "Our basic research is the first and essential step in making new medicines or wellness products."
Their work caught the eye of Power Corporation and Canada Life.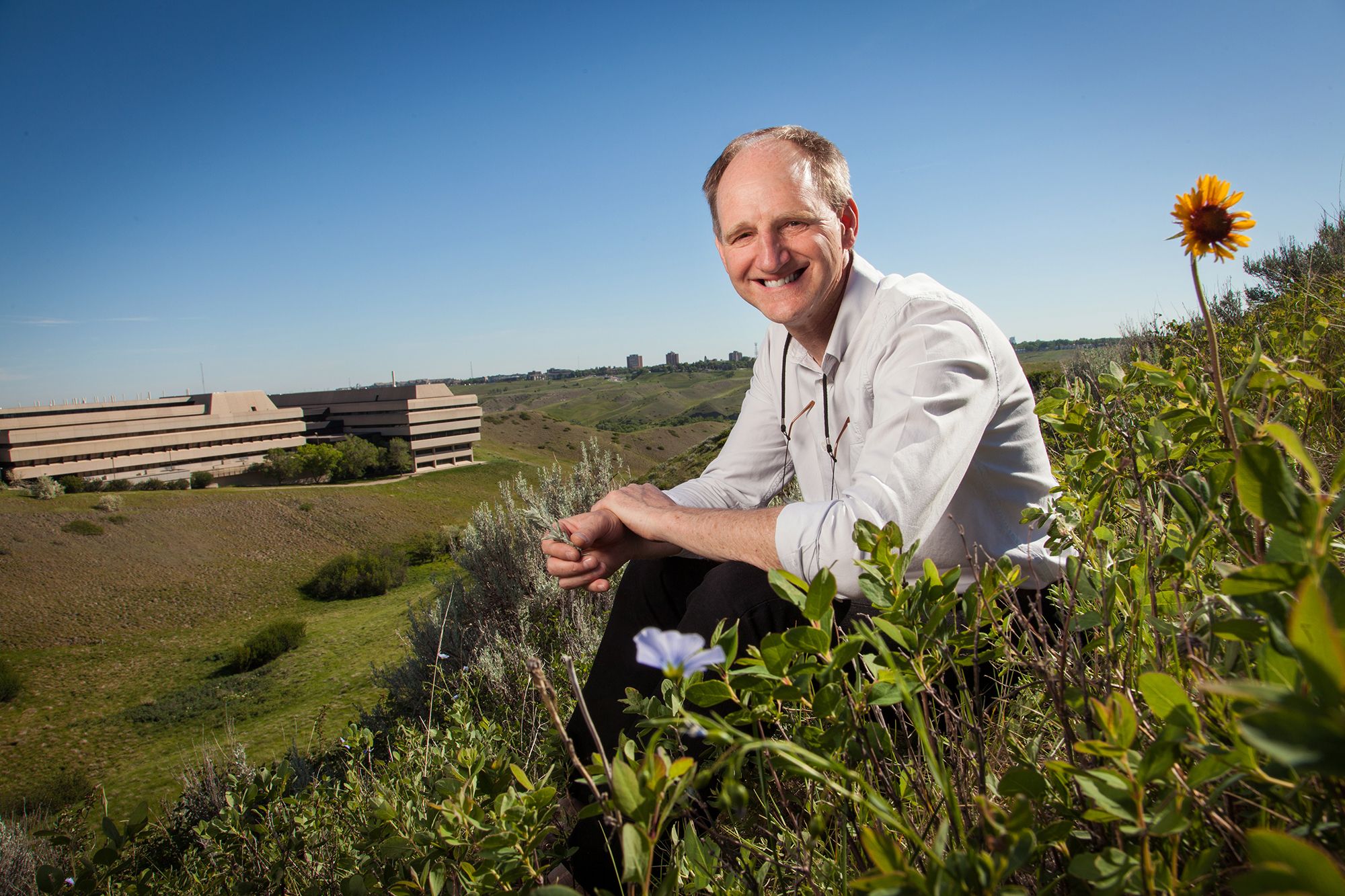 "Power Corporation of Canada believes that leading-edge research and great educators change lives for the better and improve our communities," says Paul Genest, senior vice-president, Power Corporation of Canada. "That is why we are so pleased to support the Dr. Jim Coutts Prairie Research Program, and to partner with Canada Life in support of the Science Commons Flexible Lab Space. The University and Dr. Golsteyn are to be commended for their commitment to scientific innovation, using an approach that is respectful of Indigenous knowledge and our Canadian ecological and cultural heritage."
Golsteyn reflects, "I know that many people have suffered because of the COVID-19 pandemic.  I would like to highlight that basic research powered the possibility of a vaccine in less than one year – amazing.  The vaccine is based on RNA, which incidentally is the central research molecule of the U of L's ARRTI."

Golsteyn, who spent seven years in the pharmaceutical industry, is fully invested in the belief that his lab's work will help make new treatments for other major diseases, including cancer. Inspiring, mentoring and funding students to perform good, basic science, will pave that road.
"We still need scientists and we need new medicines and that's why donors, who are actually visionaries, are so important."
*videos/photos captured prior to COVID
---