Ever wonder if it's normal to exaggerate your accomplishments during job interviews? And can our personalities predict if we're more likely to be honest or deceptive in an interview?
Brenda Nguyen and Jocelyn Wiltshire, Dhillon School of Business faculty members in Human Resource Management and Labour Relations, along with their colleagues, recently published their findings on how personality and our behaviour can affect interview performance. Here, Wiltshire and Nguyen answer questions about their research including how job applicants use both honest and deceptive behaviour to influence how they're perceived, what role our personalities play in interview success as well as what employers should look out for during an interview.
What is impression management and why did you want to study its use in the workplace?
Jocelyn Wiltshire: I'm fascinated by the "dark side" of the workplace and have a strong interest in the topics of power and interpersonal influence within organizations. One common form of influence tactic that is used in the workplace is impression management (IM), which is a behaviour that individuals use to influence how others perceive them. For example, a couple of common impression management tactics include self-promotion (exaggerating one's accomplishments and downplaying failures to be seen as competent) and ingratiation (doing favours or using flattery to be seen as likeable).
One particularly strong workplace scenario that promotes the use of impression is the employment interview since a job applicant's goal is to make as good of an impression as possible. Among the methods that organizations use for hiring new employees, the employment interview is very common and nearly universal. Given that the goal of the interview is to identify the applicants who would be the most successful on the job once hired, it is important that we are aware of any factors
that may threaten the interviewer's ability to accurately assess the job applicants. IM tactics in the interview can be honest and socially acceptable (wherein people try to create an attractive, although accurate perception of themselves) or deceptive and socially unacceptable (wherein people present a false impression to achieve desired outcomes), which is also referred to as interview "faking".
This then raises the question– could an applicant's use of IM behaviour in the interview impact the interviewer's rating of them and therefore the quality of applicants being hired?
What did you find? Does IM affect a job applicant's success in an interview, and if so, how?
J.W.: We found that an applicant's IM tactic choice impacts their success in the interview, as well as plays a critical role in explaining the link between personality and how well a person does in a job interview.
We focused on three personality traits that were particularly relevant: Extraversion, Emotionality and Honesty-Humility.
We found that the best performing personality traits were high in Extraversion and low in Emotionality. They tend to engage in more socially acceptable forms of IM, including honest self-promotion (for example, describing one's skills attractively) and subtle ingratiation (for example, describing one's fit or shared values with company).
Interestingly, Honesty-Humility was not related to interview performance through IM use. Individuals who are low in Honesty-Humility were more likely to report engaging in both socially acceptable IM (for example, honest self-promotion) and socially unacceptable IM (example, deceptive self-promotion, including taking credit for someone's work). As a result, the impacts of their IM tactic choice on the interviewer seem to cancel each other out, creating a null effect.
Furthermore, our findings suggest that personality can actually influence an individual's choice to engage in honest or deceptive tactics in an interview.
What types of personalities did you find were more likely to be deceptive or honest in job interviews?
Brenda Nguyen: Generally, if you were a humble and honest person, you'd be less likely to fake in an interview. Furthermore, if you were a conscientious person, you would also be less likely to fake, mainly because these people are well-prepared for their interview, so they don't have a need to fake.
Digging deeper, we wanted to know more about why people could be more likely to fake. Was it because of attitudes a person held in terms of whether interview faking was a good idea or not? Did they believe faking in interviews is normal or abnormal behaviour and thus acceptable or unacceptable? Or, was it based on a person's own assessment of their ability to fake? We found that the most important factor in predicting whether a person would fake or not in an interview was the belief that faking is normal or abnormal and thus that this is acceptable or unacceptable social behaviour.
How can we apply these findings to our own lives and use this information practically?
B.N.: These findings around faking and perceiving it as normal and abnormal are really important for us as a society because it provides evidence that the social beliefs and norms we convey or endorse are internalized by others and predict behaviours. If we believe that it is "normal" and socially acceptable to do shady things, then most of us will do them. So, even as individuals, the values you endorse and the behaviours you approve of impact others in a really significant way because it will influence their actions. Therefore, perhaps it is meaningful to instead of thinking of others as "bad" or "good", we think about how we contribute to creating an environment that fosters good or bad judgments.
What specific things should employers who conduct interviews take away from this?
J.W.: From a practical perspective, our findings around IM in employment interviews are helpful to employers as they suggest:
• It is important for interviewers to be aware of the different IM behaviours that applicants may use and to recognize that these behaviours can have an impact on interviewers' assessments of the applicants.
• Applicants who use IM are not necessarily going to be more successful on the job once hired, compared to applicants who do not engage. Individual differences in IM use and effectiveness are not likely to be related to the job content, and as such, the influence of IM on interview ratings likely introduces error into the evaluation process.
• Interviewers may find it useful to structure their interviews such that they draw out job-relevant information from applicants who may be less comfortable using IM (e.g., those who may be more introverted or anxious).
• To reduce any personal bias that results from applicant IM use, interviewers could use standardized evaluation methods.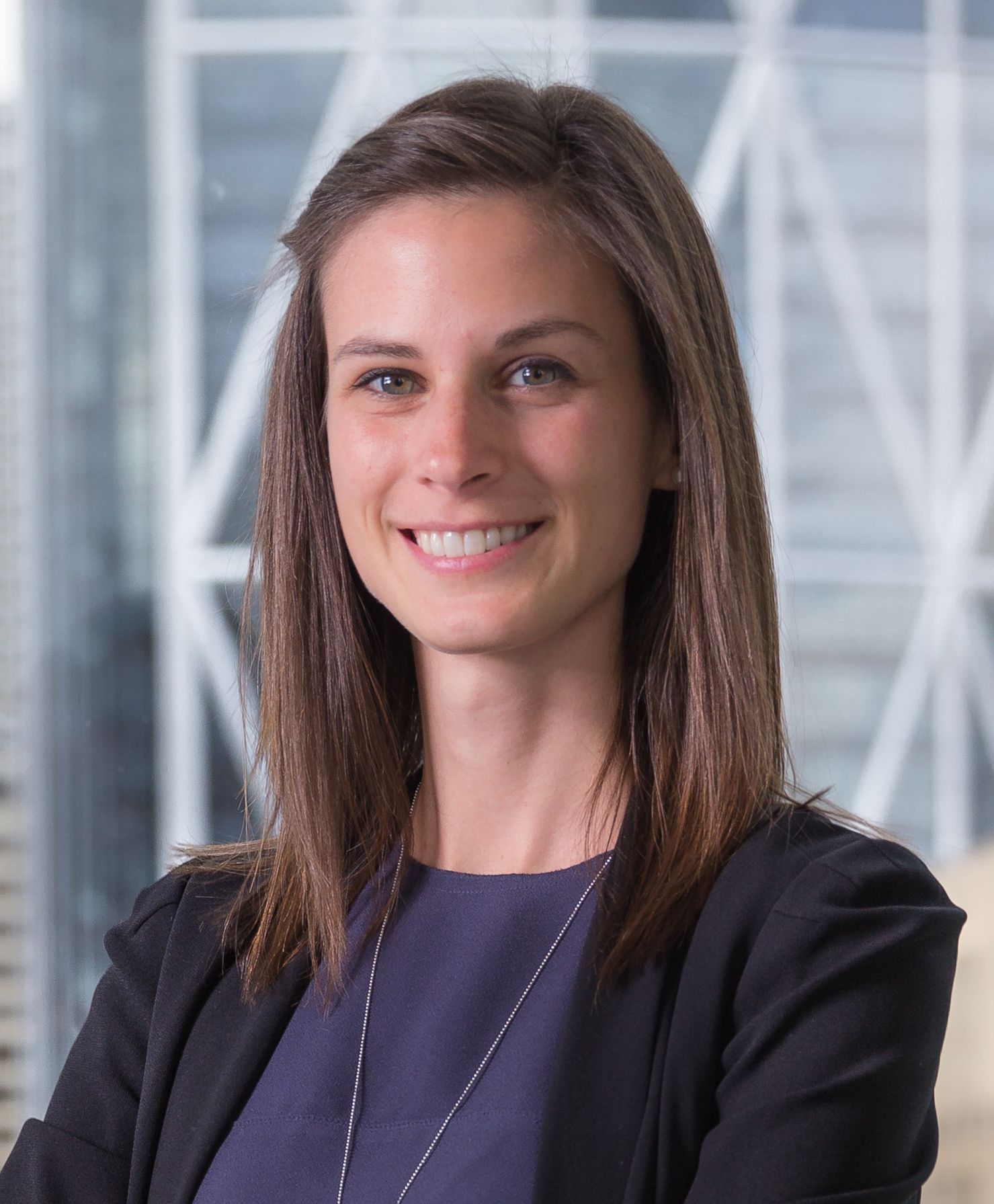 Dr. Jocelyn Wiltshire is an Associate Professor in the Dhillon School of Business at the University of Lethbridge Calgary Campus. She is in the Human Resource Management and Organizational Studies area, and comes from a psychology background with a MSc and PhD in Industrial-Organizational Psychology from the University of Calgary.  Jocelyn's research is focused around the "darker side" of the workplace, which is founded from her interest in manipulative and deceptive personalities. Her current program of research is focused around organizational politics, leadership and interpersonal influence tactics. Collaborating with leading researchers in this field, the findings from her work have been published in peer-reviewed scientific journals, have been presented at international conferences and have also received attention from local and national news outlets.
Dr. Brenda Nguyen is an Assistant Professor of Management at Dhillon School of Business, University of Lethbridge. Her work focuses on integrity and character as it applies to business ethics. Dr. Nguyen is particularly interested in how one can translate authenticity such that the perception is viewed as sincere rather than manipulative. She is the recipient of a Social Science of Humanities Research Council's prestigious Insight Grant for her research. Dr. Nguyen has presented and published her work in prestigious national and international conferences and journals including peer-reviewed Financial Times top journal list.
---
Discover more business insights from Dhillon School of Business faculty through the 2020 Research Celebration Report.
The Dhillon School of Business at the University of Lethbridge is known for its immersive experiential learning opportunities, connecting learners with industry, its supportive, personalized approach and for exposing students to emerging technology. Study options available in both Lethbridge and Calgary.