"If a flower isn't flourishing, you don't change the flower, you change its environment," says Kindergarten teacher Christine Perreaux (BA/BEd '99; MEd '21), paraphrasing Alexander den Heijer.
In the Master of Education, Curriculum and Assessment program at the University of Lethbridge, she developed The 6 Ps of Student-Centred Teaching, innovative programming that departs from traditional memorization, worksheet, drill-and-practice learning, to meet curriculum outcomes through Play, Projects, Peers, Passions, Portfolios and Purpose. "Since changing the approach, we're seeing outstanding growth in academic achievement and independence," says Perreaux, whose forthcoming website walks Kindergarten to Grade 2 educators through the Ps, step-by-step, in a manner they can tailor to their needs.
High School science teacher Jen Scott (BSc/BEd '03; MEd '19) also designed new curriculum in her MEd Curriculum and Assessment program, taking up the challenge of combining three courses into one when her school needed to free space in its schedule for dual-credit programming. "Scimatics is a year-long course that combines Science 10, Math 10, and Chemistry 20," says Scott. "I succeeded in eliminating redundancies and putting content in a reasonable order, but I didn't know how to tie things together until I took Dr. Lance Grigg's course in critical thinking."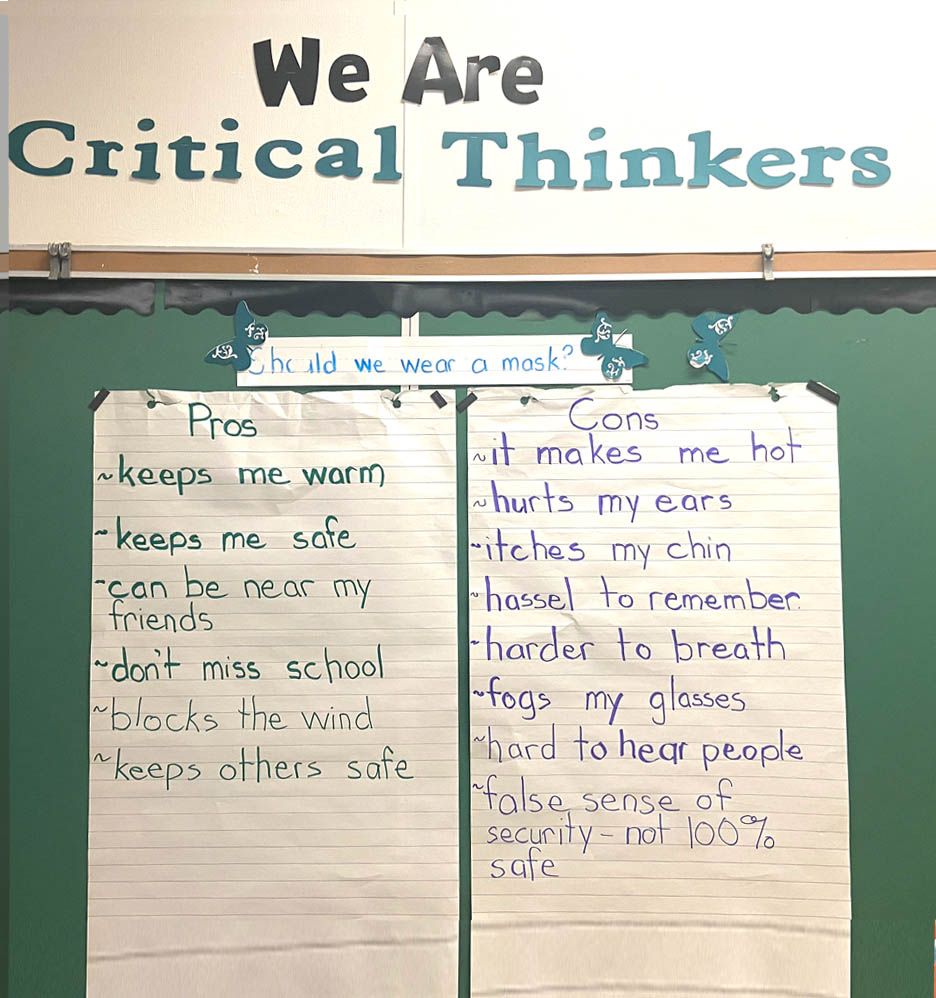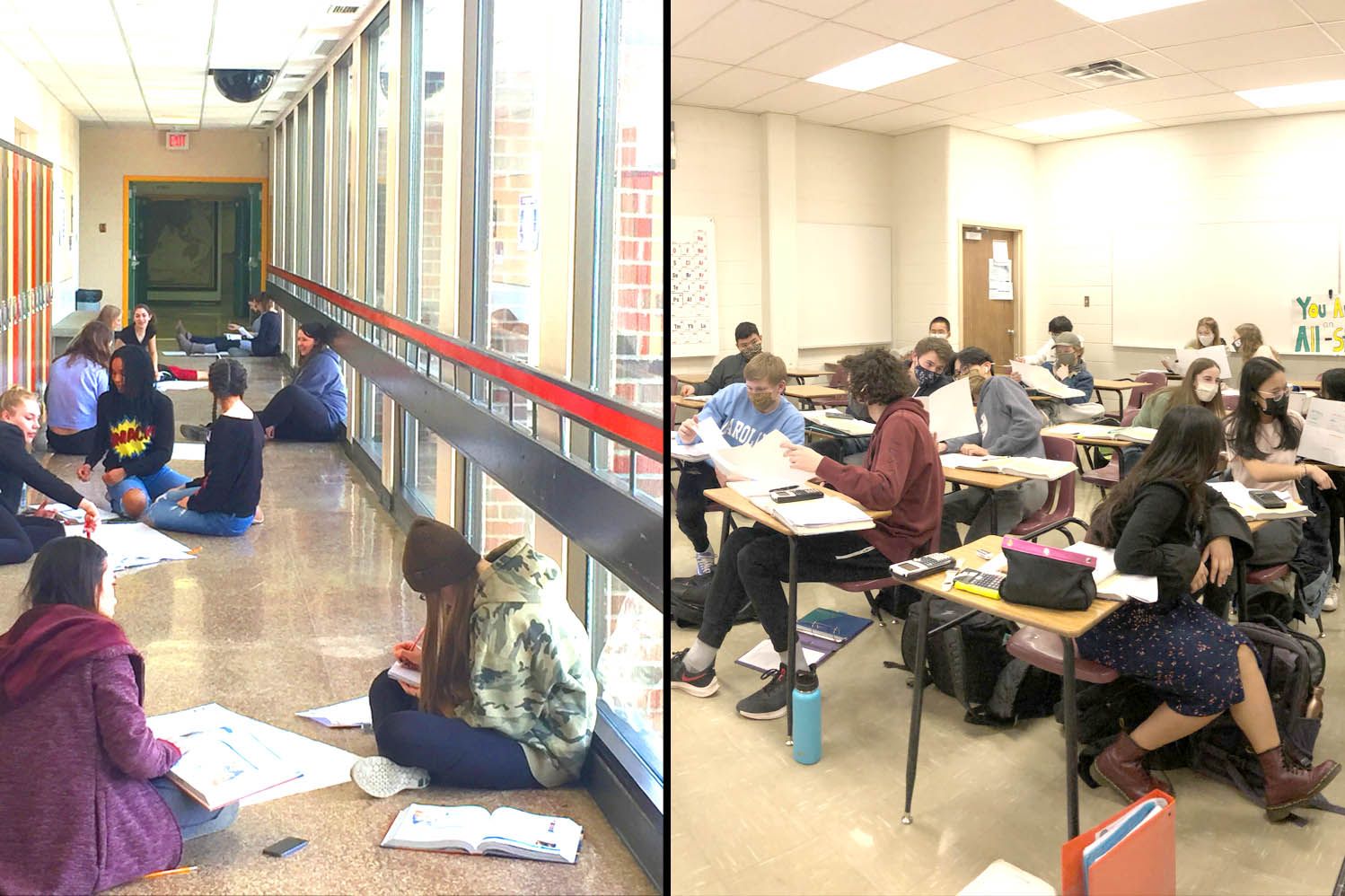 "Thinking critically is one of the eight cross-curricular competencies that overarch all education in Alberta, K–12," says Grigg, who teaches the model developed in Reason in the Balance: An Inquiry Approach to Critical Thinking, by Drs. Sharon Bailin and Mark Battersby. The Reason in Balance (RiB) model calls for examining all sides of an issue and weighing the strengths and weaknesses of each argument to come to a reasoned judgment. While the authors anticipated the model being implemented in secondary and post-secondary studies, Grigg advocates infusing it into the curriculum at all grade levels.
In her kindergarten classroom, Perreaux implements RiB in Projects. For each purposeful project, whether it be acquiring a class pet, helping design their school's new playground, or establishing classroom protocols for Covid-19, students list and weigh pros and cons before making decisions. "It's fascinating to see how much they think through it," says Perreaux. "It's crucial we teach little ones critical thinking skills, so as they grow they can make better choices and connect them to consequences."
In high school, Scott uses Reason in the Balance to teach critical thinking in Liberal Education, Scimatics, and science classes.
[S]tudents have difficulty retaining learning if they can't see how it applies to their own lives. "Critical inquiry gives them the capacity to improve scientific literacy," says Jen Scott.
Her students complete inquiry projects on science-related topics of their own choosing. "I'm astounded at the quality of work they produce," she says, adding that their confidence and learning retention soars.
For the 2021 Southwestern Alberta Teachers Convention, Scott and Perreaux presented on critical thinking alongside Bailin and Battersby.
"Our future really needs us to be critical thinkers," says Perreaux. "It's great to have it woven into the whole curriculum, right up through post-secondary," said Battersby.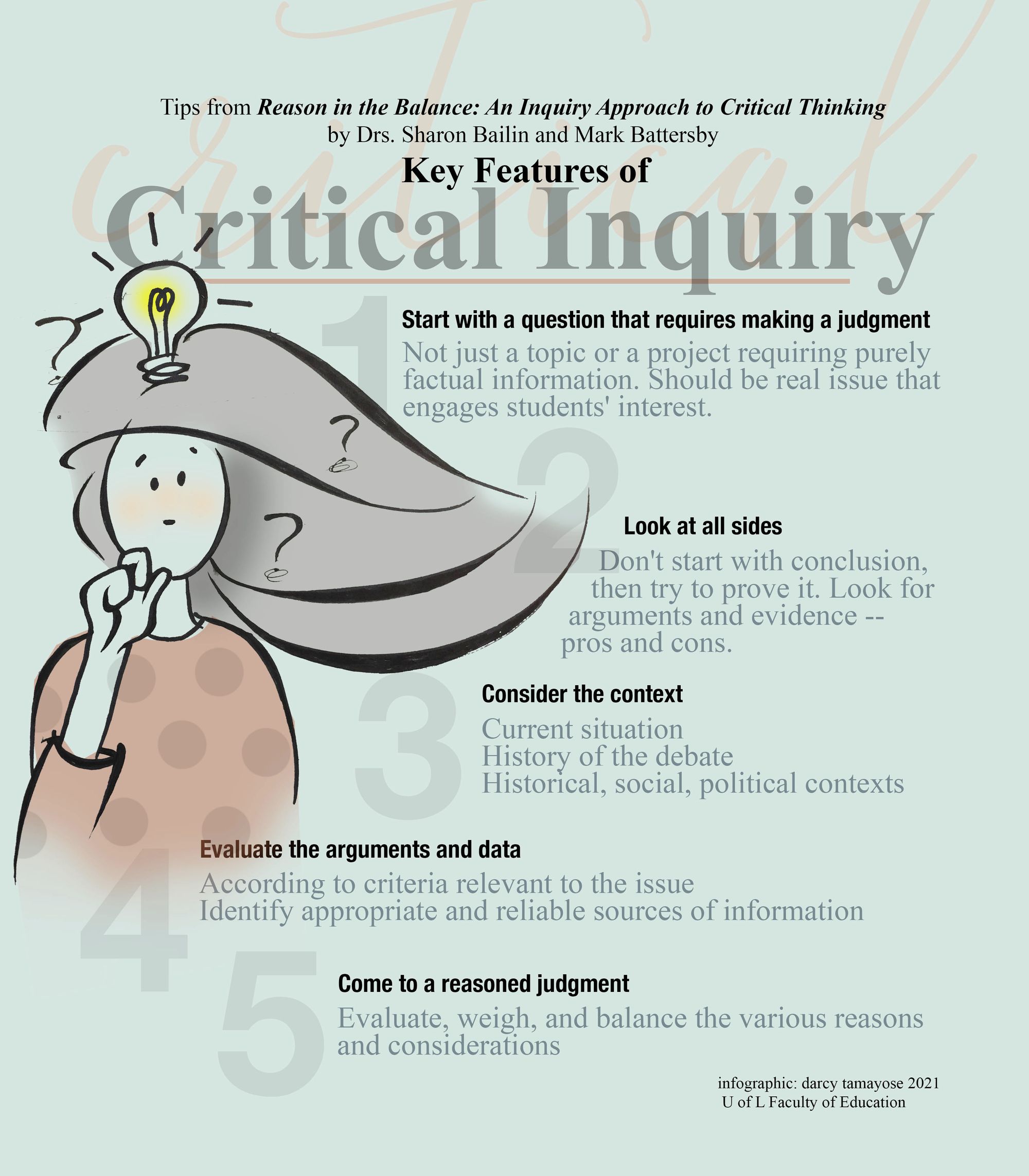 Explore graduate programs in the Faculty of Education with our webinars November 1 & 15!
Master of Education | Major: General (Curriculum & Assessment)
at a glance:
Summer semester intake
Designed for working professionals
Cohort-based
Small classes of 20
Relevant, research-informed coursework  
A custom culminating activity (thesis, project or Capstone) you  to shape your practice
Blended delivery (online & in-person) offered at the main (Lethbridge) campus