A guiding light for graduands as they make their way across the stage at Convocation, Janet Youngdahl (Fine Arts) is using her organizational abilities as a choral conductor to guide students to their proud graduation moment. Her excitement for convocation is contagious, and her pride for each graduate and the U of L as a whole shines through every name she announces.
"I'm the Platform Marshall for two ceremonies. It's a big job! This will be my third year, but the first year I did it I was so nervous. I'm a singer and a conductor, but it's a different kind of nerves.
"The Platform Marshall is the person on stage who's noticing what's happening next and moving things along. The biggest task is reading peoples' names as they come up. The challenge is to go quickly without going too fast. You just have to pace it really well and if you make a mistake, forgive yourself and move on while keeping it pleasant for everyone there.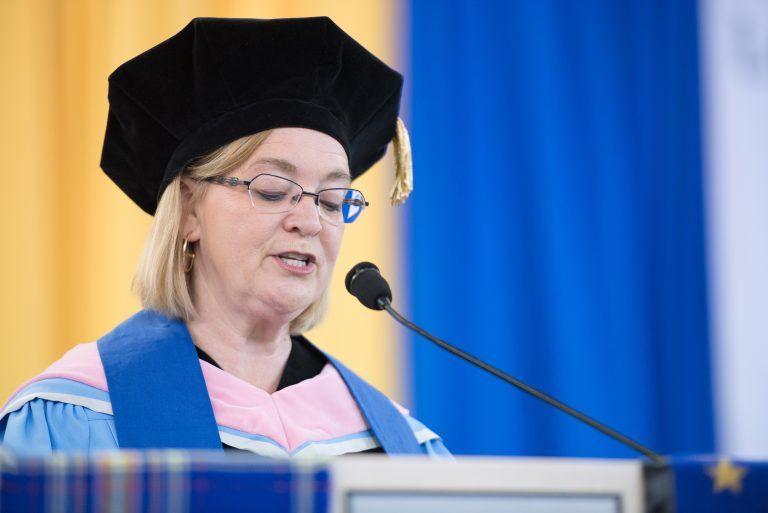 "As Platform Marshall, you have this one-second 'meeting' to check name pronunciation with the student before they get to the stage, but sometimes it's funny, they're so nervous they don't speak loud enough or pronounce it correctly! However, I try to speak everyone's names really proudly, even if I don't really know how to say it.
"I want staff and faculty to feel proud about their role in facilitating a long-term commitment to each student. It's a big deal. I think it's important for the institution as a whole, and for the students and their professors. Convocation is meaningful because not everyone graduates. It's a long commitment to complete every single degree requirement and cross the stage. It is a celebration of a huge amount of work on the student's part.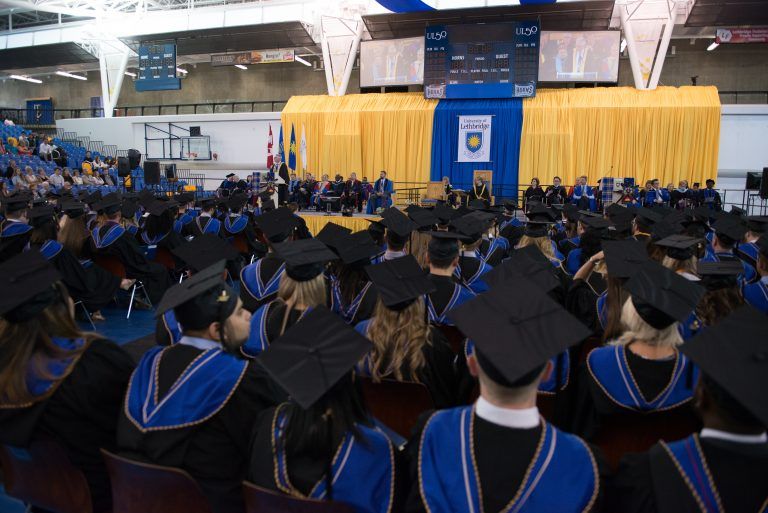 "There's always a great deal of relief when it's all over, but it's an exciting day. I'm always really happy when people graduate."