We celebrate your achievements. We are so proud of you! In this photo from the archives, Drs. John Poulsen and Nancy Grigg lead the convocation walk in a year when social distancing was not a concern.  Archives, 2015.
Congratulations to the Class of 2020!
In his message to the Class of 2020, the Faculty of Education Dean, Dr. Craig Loewen, invites all graduates to embrace the down time imposed by COVID-19 as an opportunity to pause, look back on all you've done, look forward to all you plan to do, and be as proud of yourselves as the faculty and staff are of you.
Thank you for spending these past years with us! It has been a journey with many interesting moments, challenges, setbacks and victories. These years were made of new experiences and new best friends. New mentors, and new aspirations. Lots of memories. They are what helped us grow.
Graduates Ben Beland, Jessica (Lohues) Nelson, Charlene Oka, Nicole Perl, and Caileigh Sheppard reflect on lessons learned over the course of their University of Lethbridge studies, share aspirations for the future, and offer advice to incoming students who are about to embark upon a similar journey.
Ben Beland (BA, BEd '20)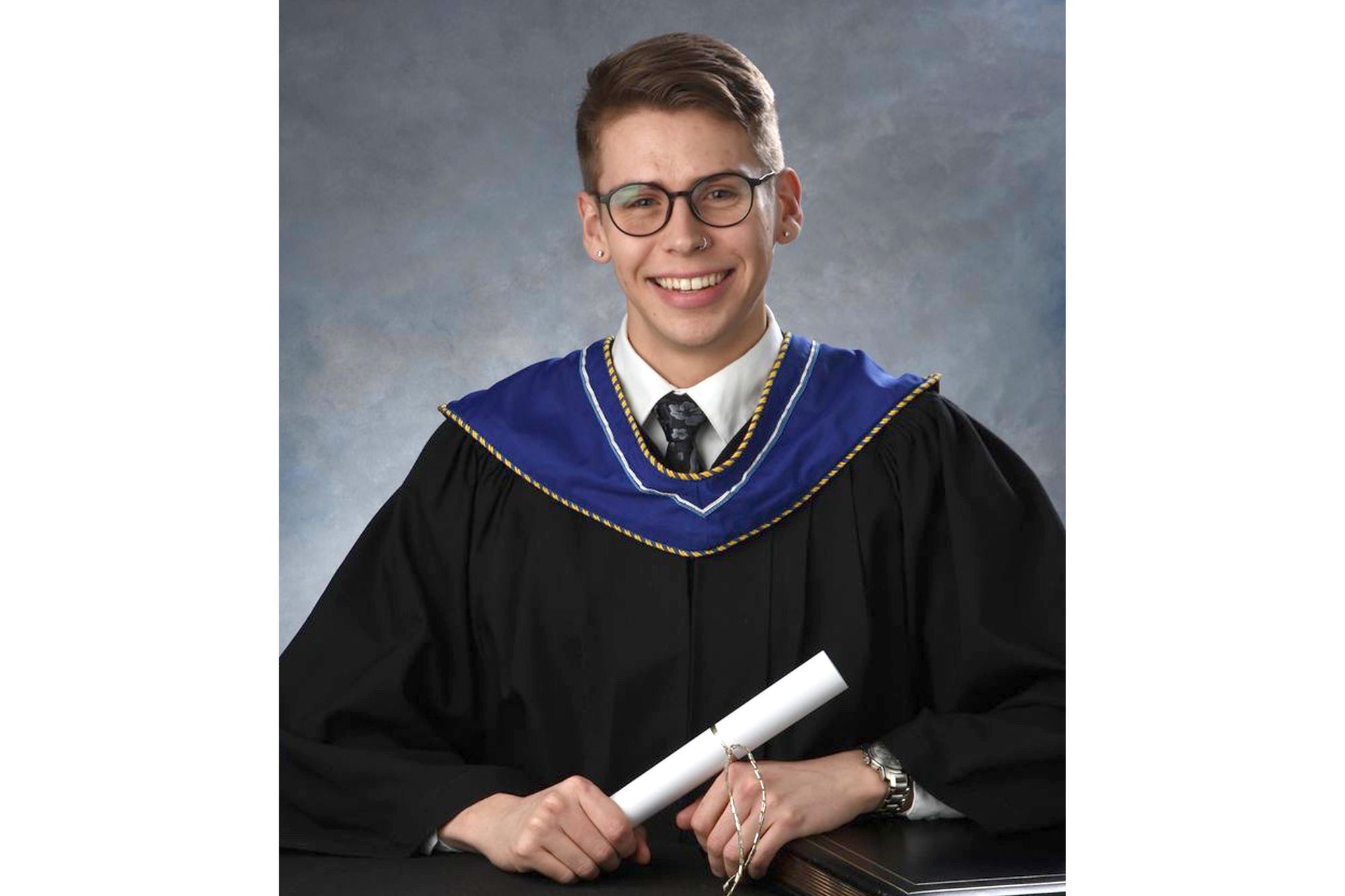 Is there someone specific who had an important influence on your uLethbridge experience? Honestly it is impossible for me to name just one person. I feel so incredibly lucky to have done the courses I did with the professors I had, because they have had such a profound impact on my university career and there are so many profs in both the Department of History and the Faculty of Education that have made my time at the U of L so amazing and I feel so lucky to have learned from them. Of course, I also have to say my two best friends that I met at the U of L, Vanessa and Alexis, who are always there for me, are two of the most important, influential people in my life.
What are your hopes/plans for the future? My biggest hope is to be teaching high school Social Studies or English Language Arts. I am currently in the process of applying for jobs all over Canada after finishing the University of Lethbridge B.Ed. program. It was an incredible experience learning from some amazing professors that helped me realize how much teaching high school humanities is truly my passion.
What advice would you give to students who are about to begin their post-secondary journeys?
It's going to go by SO FAST! Push yourself out of your comfort zone! First year is so exciting with all the new opportunities and experiences that you have access to, and I encourage everyone to take advantage of them, and try to meet as many people as you can.
In those massive first-year classes like Sociology or Psychology 1000, just turn to your left and your right, say hello to the person next to you. It never hurts to have a study buddy for a class, and you never know who you'll meet. The people I mentioned above—Vanessa and Alexis—we all became friends because of those first-year classes we had together. Take chances, take a risk, and have fun.
_________________________________________________________
Jessica (Lohues) Nelson (BSc, BEd '20)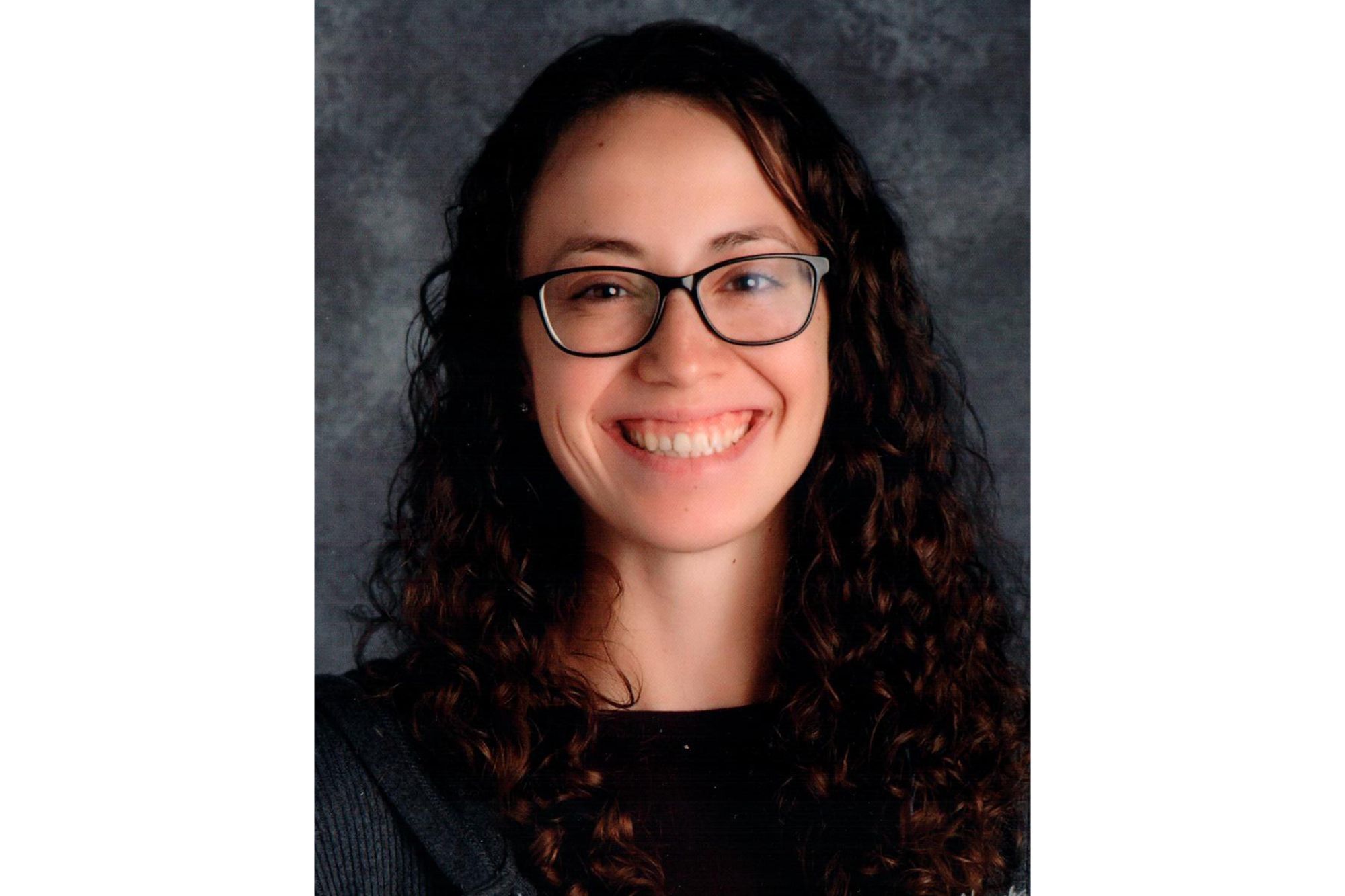 What inspired you to choose the Education program at the U of L? I chose the U of L education program because I had several friends and family members go through the program, and I knew that the program was very well renowned, not just in Alberta but across Canada and throughout the world. It's also close to home. As well, I wanted to play hockey and get my education, and the U of L provided me with that opportunity!! I will be graduating with a Bachelor of Science, Bachelor of Education with a major in Mathematics and a minor in Music. I will be graduating with Great Distinction, as well as the Faculty of Education Gold Medal and the Governor General's Silver Medal.
What is your most memorable uLethbridge experience? There are a few!! Attending the Men's Basketball playoffs a few years ago with my friends and teammates and going crazy when the team won in the last few seconds of the game; it was so cool to see everyone so united to the team finding success!! Next, attending the Academic All-Canadian Dinner each year; it is not often that academics and athletics are celebrated in the same space, and I'm proud to have been a part of that each year. Lastly, I received a handshake from one of my professors when I got 100% on a midterm. I was the only non-major in the room, and I was also the only one to have received a 100%, which was pretty cool!!
Is there someone specific who had an important influence on your uLethbridge experience? There are two people who I would like to recognize here: Sean Fitzpatrick and Richelle Marynowski. They both pushed me to become the best that I could be, Sean in the math portion of my degree and Richelle in the education portion. They also guided me and supported me in finding success in other areas. I am very thankful to call them my mentors!!
What is the most important lesson you learned? I think the most important lesson that I learned was that it is okay to sit in your prof's office and ask questions!! I think I did some of my best learning in that time when I was able to work through difficult concepts with the prof there to guide me (Thanks, Sean!!) I think I also learned that it's good to take a break every once in a while!! Your work will still be there when you get back, and you'll probably be in a better state of mind to complete it, which means getting it done faster!! Take that break. Get that coffee. It's good for you!!
What are your hopes/plans for the future? I want to become a junior high math teacher!! At one point I would've said that I wanted to stay and teach in Southern AB, but I think that's changing. I would love to stay in Southern Alberta, but I also want to explore new places. I want to start a family. I think someday I want to take my masters, but who knows? I want to change lives and help my students find a love, or at least a tolerance instead of a hate, for math!!
What advice would you give to students who are about to begin their post-secondary journeys?
Don't be afraid to make mistakes!! You are going to make them, whether you want to or not. And then you will learn from them. It's good for you!!
Don't be afraid to change your major. I have a friend who did a literal 180 with her major after our first year, and she is the happiest person right now because she is doing what she loves, rather than what was expected of her. Attend as many "extracurricular" events as you can. It's a great way to take a break, it shows school spirit, and it's so much fun!! Diversify yourself. Take classes of things you enjoy, but also challenge yourself. You're going to do big things. Believe in yourself. Crush those goals and go further!!
_________________________________________________________
Charlene Oka (BA, BEd '20)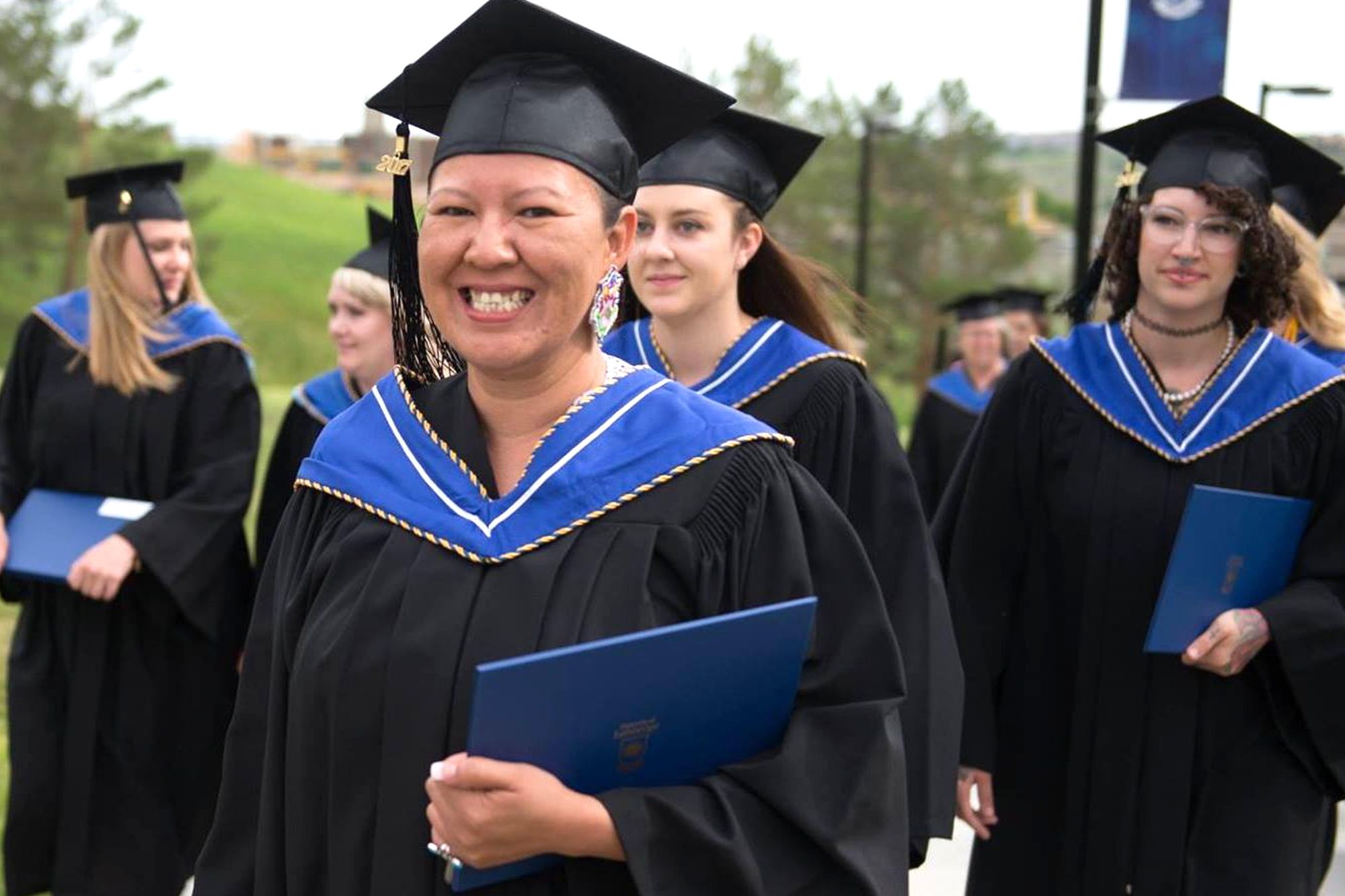 Accept responsibility for your life. Know that it is you who will get you to where you want to go.  Ihpipototsp, We have a purpose for being here. ~ Blackfoot Elders
To future students at the University of Lethbridge. University is an important rite of passage to so many people. May your educational journey help you find the courage to follow your heart and intuition going forward.
Post-secondary signifies many things. It indicates progress, growth, and transformation. Effort, time and relationships will help you through your educational journey.
Never be afraid of the challenges, endure them. Those challenges mold you and prepare you for a very Big World !!
Charlene Oka
Iinni'skim'akii (Buffalo Stone Women)
_________________________________________________________
Nicole Perl (BA, BEd '20)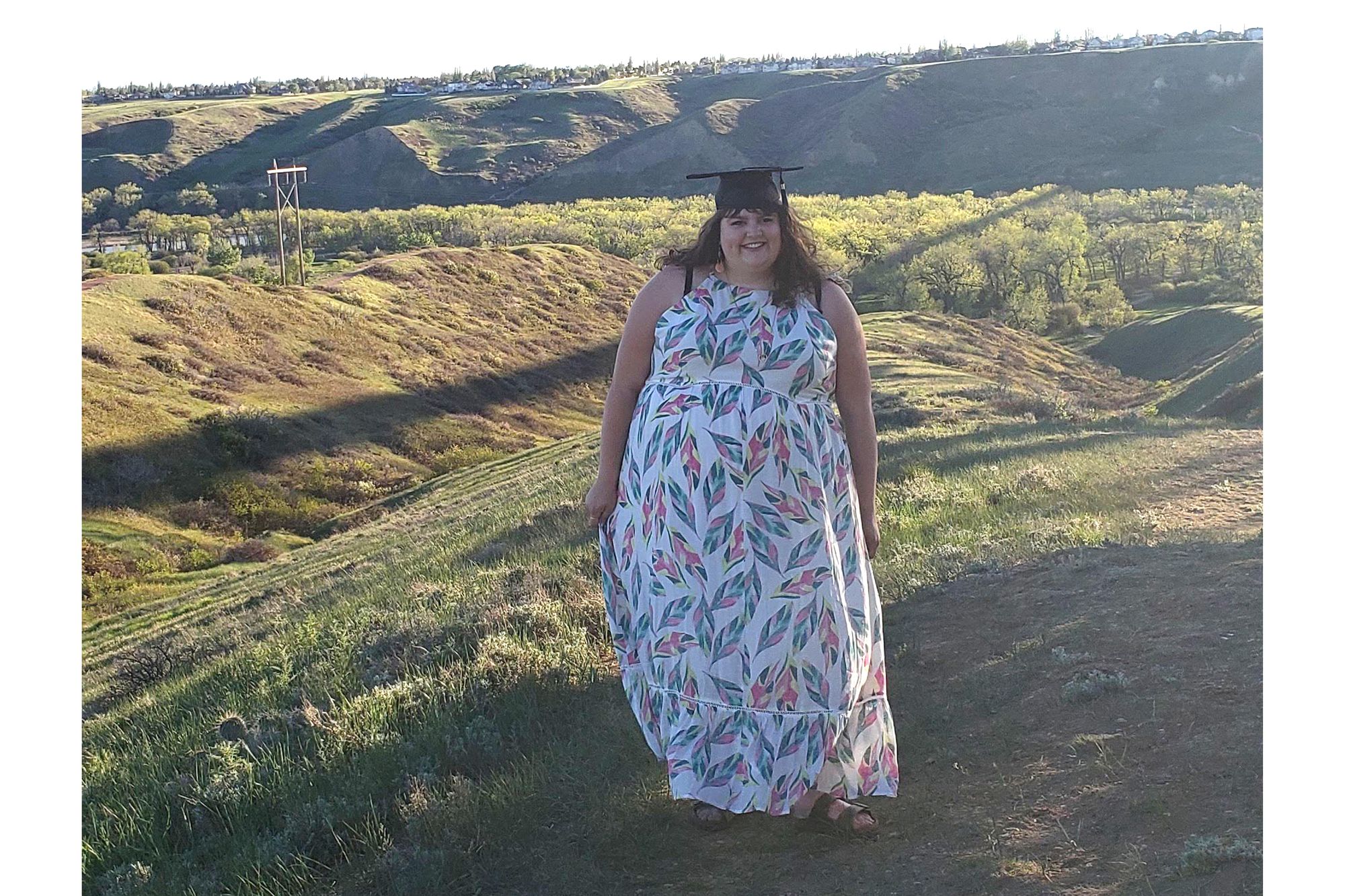 What inspired you to choose the Education program at the U of L? My mom worked for the Calgary Board of Education for 35 years and spent her last few years working as an assistant principal. Not only was I inspired by her to become a teacher, but she mentioned to me how incredible the U of L Faculty of Education program's reputation is and…she was right! I have just graduated (YAY) as an English Education major with a minor in CTS community health focus (BA, BEd). I grew up in the far far away land of Calgary Alberta, but after six years in Lethbridge it has become a second home.
What is your most memorable uLethbridge experience? I could only narrow it down to two:
#1 My PSII experience was the best practicum I could have ever dreamed of. I had the most amazing teacher mentors (shout out to Sarah Delport and Sue Ness), an astonishing group of young people that I was blessed to teach, and I learned SO much about myself as a person and an educator.
#2 My two years working as a residence assistant for U of L Housing Services. Awesome job. Awesome people. Awesome memories. 'Nuff said.
Is there someone specific who had an important influence on your uLethbridge experience? AHHH so many people. U of L truly has an amazing staff. Firstly, Dr. Robert LeBlanc and Laurie Hawkins in the Faculty of Education. They are two of the most incredible and intelligent people I have ever met! Not only are they fantastic professors, they are also amazing educators with plenty of experience and expertise in the field. In the Faculty of Arts and Science (English Department) Dr. Jay Gamble and Dr. Heather Ladd. Their brilliant minds have inspired me for the entirety of my six years here. They taught with passion and personality and engaged me in every lecture/seminar. They encouraged my creativity and thirst for knowledge. Lastly, I would like to shout out U of L Housing Services (the whole team, seriously everyone is incredible) but especially Auburn Phillips. She was the most wonderful, bright, and kind boss I have ever had. I am also lucky enough to call her a great friend!
What is the most important lesson you learned? This is a tough question as the lessons I have learned throughout my educational journey have been invaluable and plentiful.
I think the most important lesson I have learned is the importance of both perseverance and passion. Sometimes, things can get difficult. Especially change or new situations. This can be stressful, but if something is important to you and have a great support system in place, then perseverance is the most valuable skill to learn and practice in my opinion.
Passion is something I have learned to value throughout my education as well. It is so important to find the things you are truly passionate about and bring them into your work wherever possible.
What are your hopes/plans for the future?
#1 To be happy and healthy.
#2 To have a long and successful teaching career. I hope to find a junior high humanities teaching position very soon.
What advice would you give to students who are about to begin their post-secondary journeys? Experience everything you can get your hands on! Get out there and take risks. Meet new people and push yourself to get out of your comfort zone. These past six years have been some of the best, most challenging, and most fun years of my life thus far. It goes by SO fast, you blink, and another year is completed so make the most of your time. Study hard but make time to grow as a person and have fun while you're at it. It might sound a little bit cliché, but it really is true, I promise!
_________________________________________________________
Caileigh Sheppard (BMus '18, BEd '20)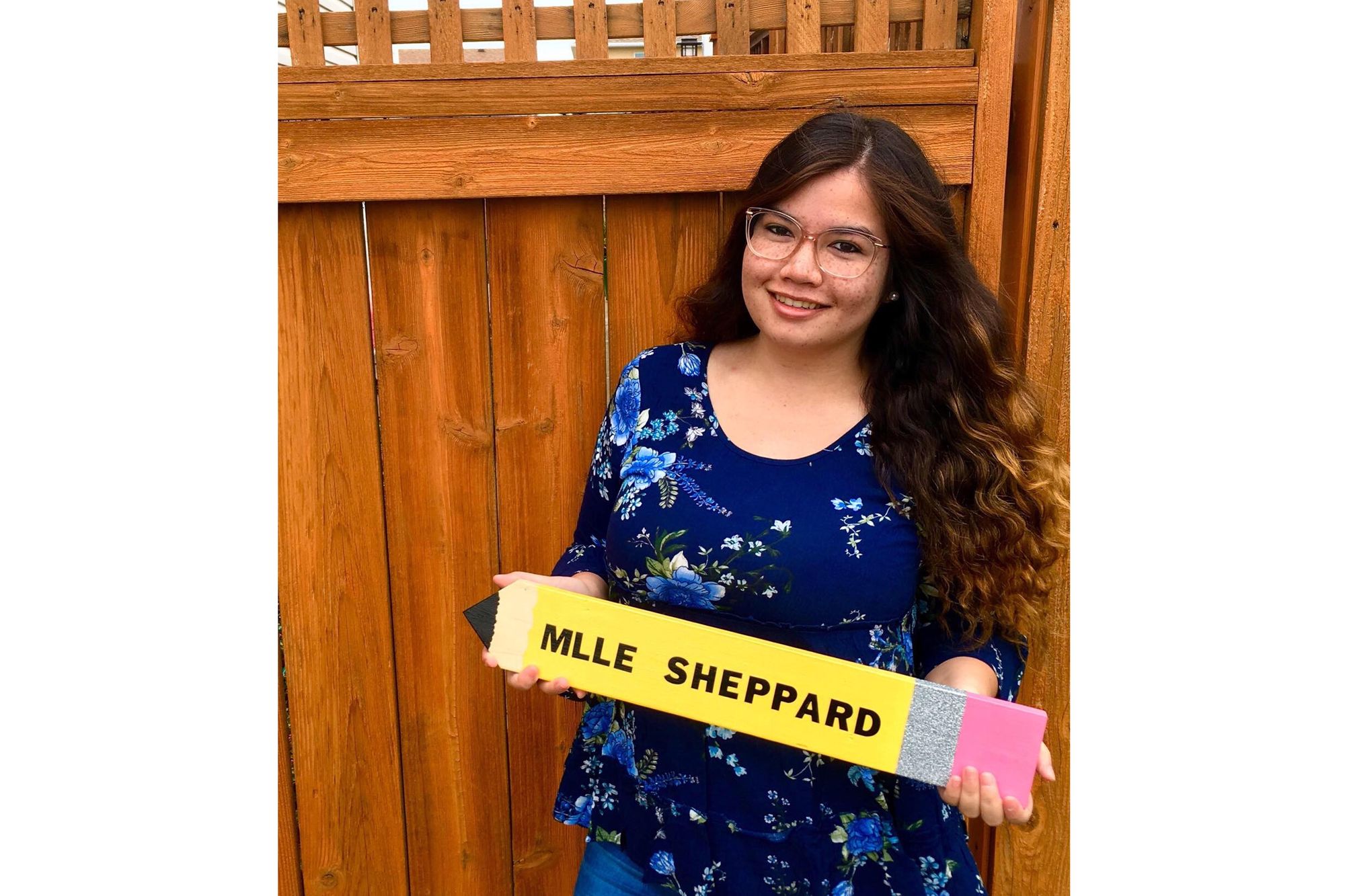 Where did you grow up? Born and raised in Lethbridge.
What inspired you to choose the Education program at the U of L?Following an amazing high school experience at Lethbridge Collegiate Institute with incredibly supportive and passionate teachers,
I knew that I wanted to end up in the Faculty of Education preparing myself to share that same support and passion with my own future students. In addition, to being one of the highest ranked education faculties in the country, my mother told me I wasn't allowed to leave just yet making the U of L the best fit for me.
What is your most memorable uLethbridge experience? During my time at the U of L, I had the opportunity to gain many invaluable experiences during both my Bachelor of Music and Bachelor of Education including recording my own composition with the jazz ensemble in studio one, travelling to multiple education conferences in North America, and connecting with leading professionals in their fields. However, I think the experience that I will carry with me for years to come is being able to spend so much time in the field, learning and growing alongside my fellow teacher mentors and students.
Is there someone specific who had an important influence on your uLethbridge experience? I think it would be impossible to narrow it down to just one important influence on my  university career, that would be doing a disservice to the many wonderful professors and mentors I have had over the past six years. The community of passionate educators is strong at the U of L, and they have greatly contributed to my wide breadth of experiences and success.
What is the most important lesson you learned? The future is unclear and the pathway there is winding, a statement which rings true right now more than ever.  
As I explored my interests during my first undergraduate degree, I have to admit I changed majors at least three times, venturing through the math department, management classes and kinesiology before finally landing where I was meant to be. Though it may be hard at times, remember that the plan is just a guideline and a jumping off point for your future.
What are your hopes/plans for the future? I have recently just accepted my first full time teaching position as a Grade 3 French Immersion Teacher, so in the short term I hope and plan to rock my first year of teaching and deliver my students the best experience possible. In the long term, I hope and look forward to having a long and successful career in the education field wherever that may take me. Who knows, maybe one day I will find my way back to the U of L and teach here.
What advice would you give to students who are about to begin their post-secondary journeys? Don't limit yourself or close any doors, take that class that you're interested in but doesn't seem to have an application to your current degree. University is a wonderful time to further discover your passions and even though you may have a five- or ten-year plan in the back of your head this can and will likely change. However, if you keep your options and doors open you may just surprise yourself with where the world will take you!
Writer: Elizabeth McLachlan
________________________________________________________

For more information please contact:

Darcy Tamayose
Communications Officer
Dean's Office • Faculty of Education
University of Lethbridge
darcy.tamayose@uleth.ca
Learn more about the Faculty of Education: Legacy Magazine (2008-2019)
Twitter: @ULethbridgeEdu Website: uleth.ca/education
BecomeaTeacher.ca | BecomeaTeacherAssociate.ca | EdGradStudies.ca