Jocelyn Martinez presenting her research, Behavior Intervention in the Classroom at the Spring 2019 Symposium
We want to prepare teacher graduates to think with a disposition of curiosity," says Dr. Pamela Adams, noting that the Faculty of Education was founded on a strong base of reflection.
To augment and facilitate reflective practice for students in their final practicum, Professional Semester III, Drs. Pam Adams and David Townsend (emeritus) developed the Professional Inquiry Project (PIP). In collaboration with their professional support teams PSIII students devise a question relevant to the teaching environment in their placement school and set out to answer it over the course of the four-month internship.
PIPs reinforce the concept of teacher-as-researcher and lifelong learner, and they generate a wealth of important new knowledge and resources.In 2014, PSIII coordinator, Dr. John Poulsen, proposed a symposium to celebrate and showcase the quality work PIP students were producing. Beth Cormier, Curriculum Laboratory manager, was enthusiastic. "As a librarian, I could see that these projects had much value for others to learn from and use in their own practice," she says.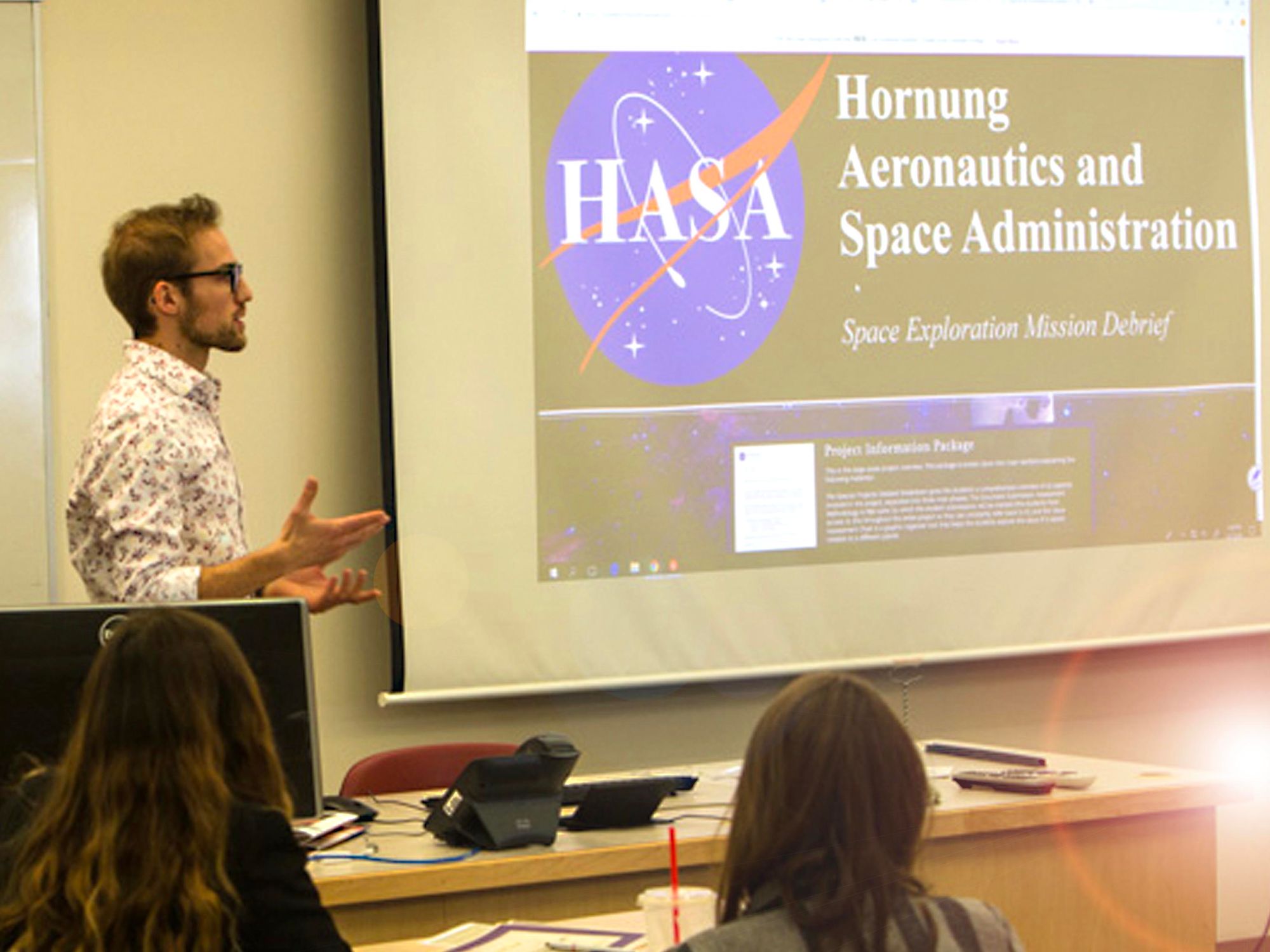 Poulsen and Cormier spearheaded a team to organize what has become a popular bi-annual event open to the public. Graduates who choose to share their work at the Professional Inquiry Project Symposium gain early professional speaking experience while attendees gain insights into current educational issues and approaches. In 2019, the Wigham family, long-time supporters of the Faculty of Education, initiated an award to recognize particularly notable PIPs.
Sometimes projects address a very timely need, or exceed expectations in some way," says Cormier, "but each has something of value, and sharing work with others is the goal."  
To this end, Cormier and Poulsen have established an online journal, Celebrating Inquiry, that lists all the Professional Inquiry Projects presented at the symposiums, complete with links to accompanying websites and resources created by the students.
LINKS
A summary of all student research projects can be found at Celebrating Inquiry online journal here.
Find further information about symposium and the Professional Inquiry Projects twelve-week internship here.
Learn more about the Wigham Family Award here.
Writer: Elizabeth McLachlan
Photographer: Ken Heidebrecht
________________________________________________________
Related story links to the Faculty of Education Professional Inquiry Project and undergraduate student research:
• The Faculty of Education Professional Inquiry Project Symposium
• Wigham Family Professional Inquiry Project Award
• Incorporating Blackfoot Values into Early Education: Kate Lawless (BA/BEd '21)
• Tackling Racial Underrepresentation in Majority White Schools: Deema Abushaban (BSc/BEd '21)
_________________________________________________________
For more information please contact:
Darcy Tamayose
Communications, Dean's Office
Faculty of Education
University of Lethbridge
darcy.tamayose@uleth.ca
Learn more about the Faculty of Education: Legacy Magazine (2008-2019)
Portfolio of stories (2019 to present)
Twitter: @ULethbridgeEdu Website: uleth.ca/education
BecomeaTeacher.ca | BecomeaTeacherAssociate.ca | EdGradStudies.ca