Bari Ipaa (bottom right) with his family.
After spending his formative years in a refugee camp, where sports provided a distraction from the surrounding turmoil, Bari Ipaa, a Faculty of Education student in in his sixth year at the University of Lethbridge, hopes sports will play a role in his future teaching career.
Bari, whose full name is Barilugbene, was about a year old when his mother left Nigeria with her four sons during the time of the "Ogoni Struggle," which pitted the Ogoni people, primarily farmers and fishermen who lived in the agriculturally-rich area in southeastern Nigeria, against a multinational oil company over environmental issues. The family was among numerous Ogoni who fled to neighbouring Benin, where they lived in a refugee camp in Kpomasse. Bari's father was unable to go with them because he was not Ogoni.
The camp was Bari's home for the next six years. Life there, he recalls, "was a challenge."
Some days were really quiet with not much going on, and some days were really chaotic. I think my mom did a pretty good job of shielding me from the chaos."
Bari's mother found a job outside the camp to support her family, but even then, "there were times we didn't have electricity, and times we didn't know when the next meal was going to come."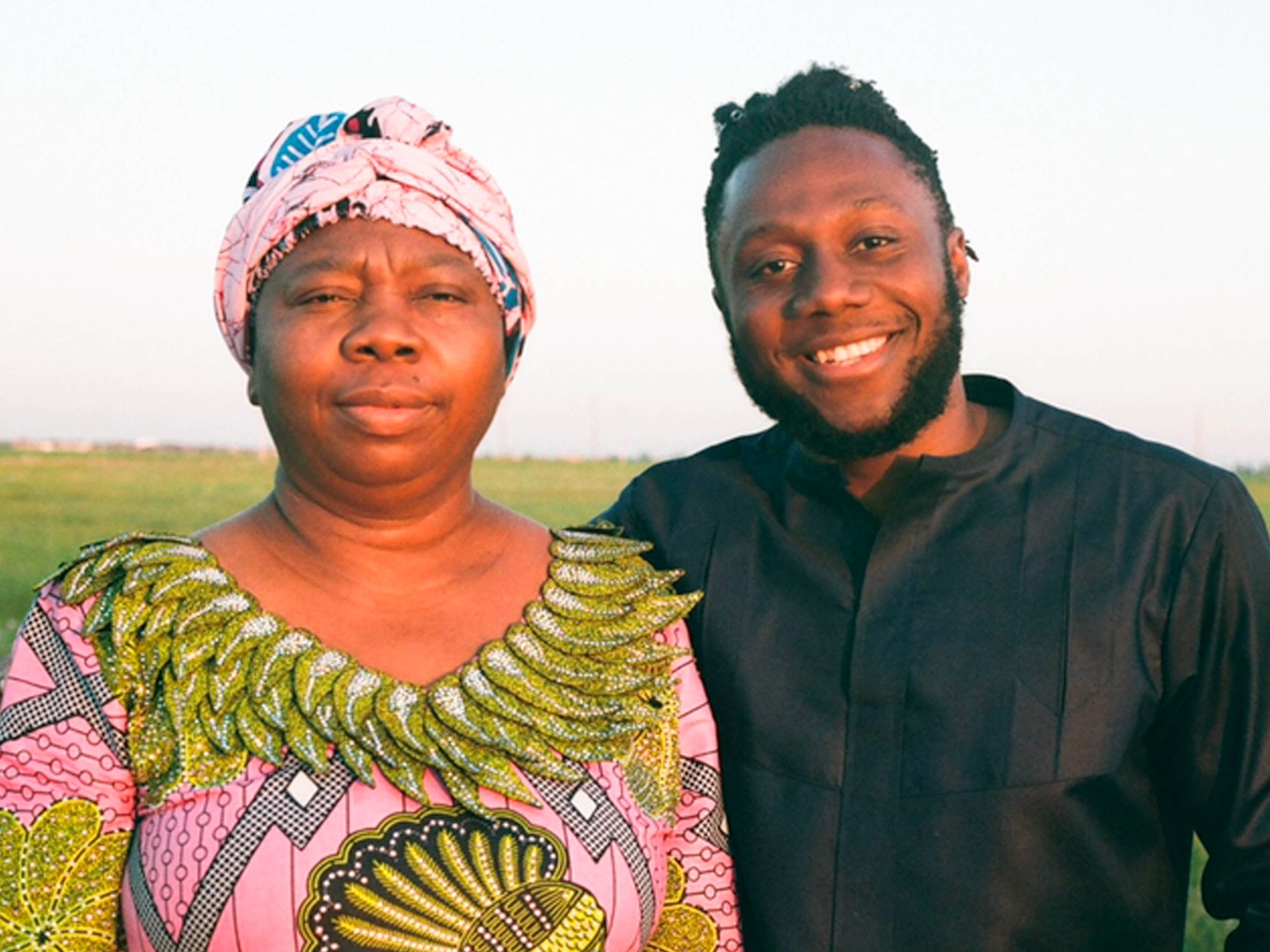 Bari found a welcome escape in spending his days playing with other children in the camp, sports such as soccer and games such as hide-and-seek. "I played a lot. That's what I remember most. We would play all day. Soccer was a big one where we came from. I love soccer."
When the family finally came to Canada in 2007, when Bari was "seven or eight," sports continued to hold his interest. It was here that he was introduced to basketball, a sport he went on to play through high school with the Winston Churchill Bulldogs. He still plays with friends at the YMCA, and has also coached basketball, working with players from as young as nine up to high school age through programs such as the Lethbridge Minor Basketball Association and the Danny Balderson Basketball Camp. He is presently helping as a volunteer coach with the Catholic Central High School boys' basketball team. His reward comes from seeing young players grow in their basketball skills. "It's incredible seeing them develop."
But Bari enjoys helping young people learn in other areas, too. He began his University of Lethbridge education in the kinesiology program before switching to the Faculty of Education.
I love being in the classroom," he says of his practicum experience. He hopes to go directly into teaching when he graduates in April, preferably at the high school level where he would also like to continue coaching sports. "I'm a huge fan of coaching," he says. "I love to coach sports."
Bari also maintains an appreciation for his cultural heritage.
"We still eat a lot of Nigerian food," he says, and adds that Nigerian music remains prominent in his  family's household. "We love the music."
His mother also speaks the Ogoni language to him, but Bari admits he is better at understanding it than speaking it himself. "My mom really wanted us to learn English," he says.
Bari also helps maintain his cultural roots through involvement in the local Nigerian community and as a member of the university's Afro-Caribbean club.
"It is important for me to retain a connection to my cultural heritage because there is so much beauty and richness in it," says Bari. "As a major part of my identity, my culture gives me a unique outlook that influences my daily experiences. Moreover, it helps me deepen my sense of self and belonging."
Writer: Dave Sulz | Photo courtesy of Bari Ipaa
_________________________________________________________
Becoming a Teacher series:
• Brad Aldridge (BSc '18, BEd '21)
• Sara Bieniada (BMgt/BEd '21)
• Ashley Hoisington (BA/BEd '21)
• Dominique Point du Jour (BEd '21)
_________________________________________________________
For more information please contact:

Darcy Tamayose
Communications Officer
Dean's Office • Faculty of Education
University of Lethbridge
darcy.tamayose@uleth.ca
Learn more about the Faculty of Education: Legacy Magazine (2008-2019)
Twitter: @ULethbridgeEdu Website: uleth.ca/education
BecomeaTeacher.ca | BecomeaTeacherAssociate.ca | EdGradStudies.ca