Artist and curator Katie Marie Bruce (BFA – Art '11) opened her exhibition, Field Notes: Inhabiting that Skin, in the University of Lethbridge Helen Christou Gallery, on March 6, 2020 – only five days before the World Health Organization declared COVID-19 a global pandemic. In response to the pandemic, the University of Lethbridge, and therefore Bruce's free, open exhibition housed on the 9th level hallway below the library, was no longer accessible to the outside public.
Bruce did what many around the world are doing – she took her exhibition online and is sharing photos and curator comments daily on her Instagram: @kmb_artist.
"I talk about my technical struggles, what is impacting my work, techniques that make me excited, successes, how things shift through the making of a piece, the roots of an idea," shares Bruce. "I'm an educator at heart, so sharing my work from start to finish feels necessary, as I want former and potential students to see how this medium calls for adaptability."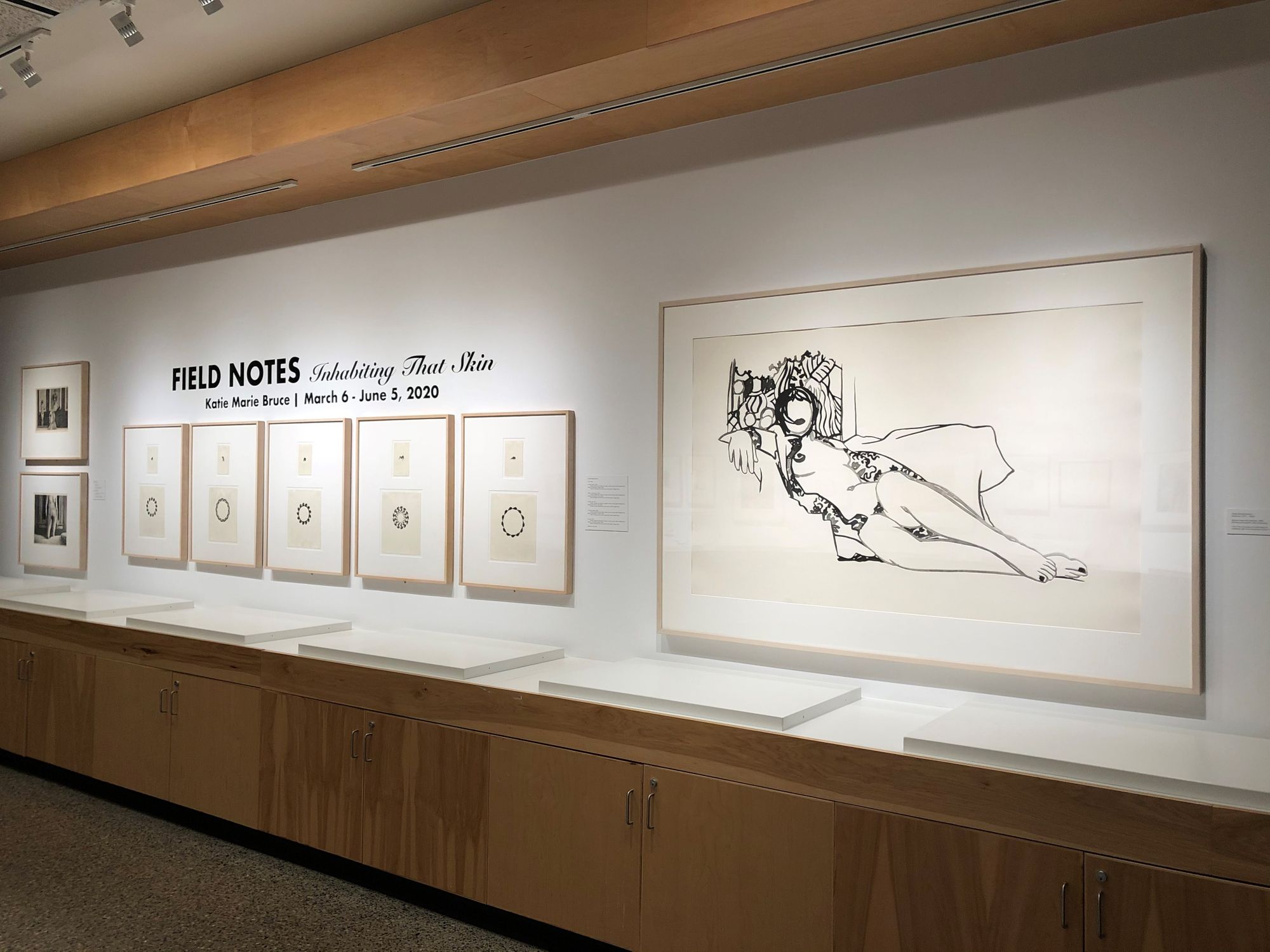 This powerfully personal exhibition pairs Bruce's prints and bronze sculptures depicting her experience through marks left on the skin with prints that Bruce selected from the uLethbridge collection that represent women's bodies through the filter of the male gaze.
"Field Notes: Inhabiting that Skin is different than a two-person show, or a solo exhibition," explains Bruce. "I'm bringing in voices from the last century into a critical conversation with my work, so there needs to be context as to why those pieces were chosen instead of any of the 5600 other print-objects in the University of Lethbridge's art collection."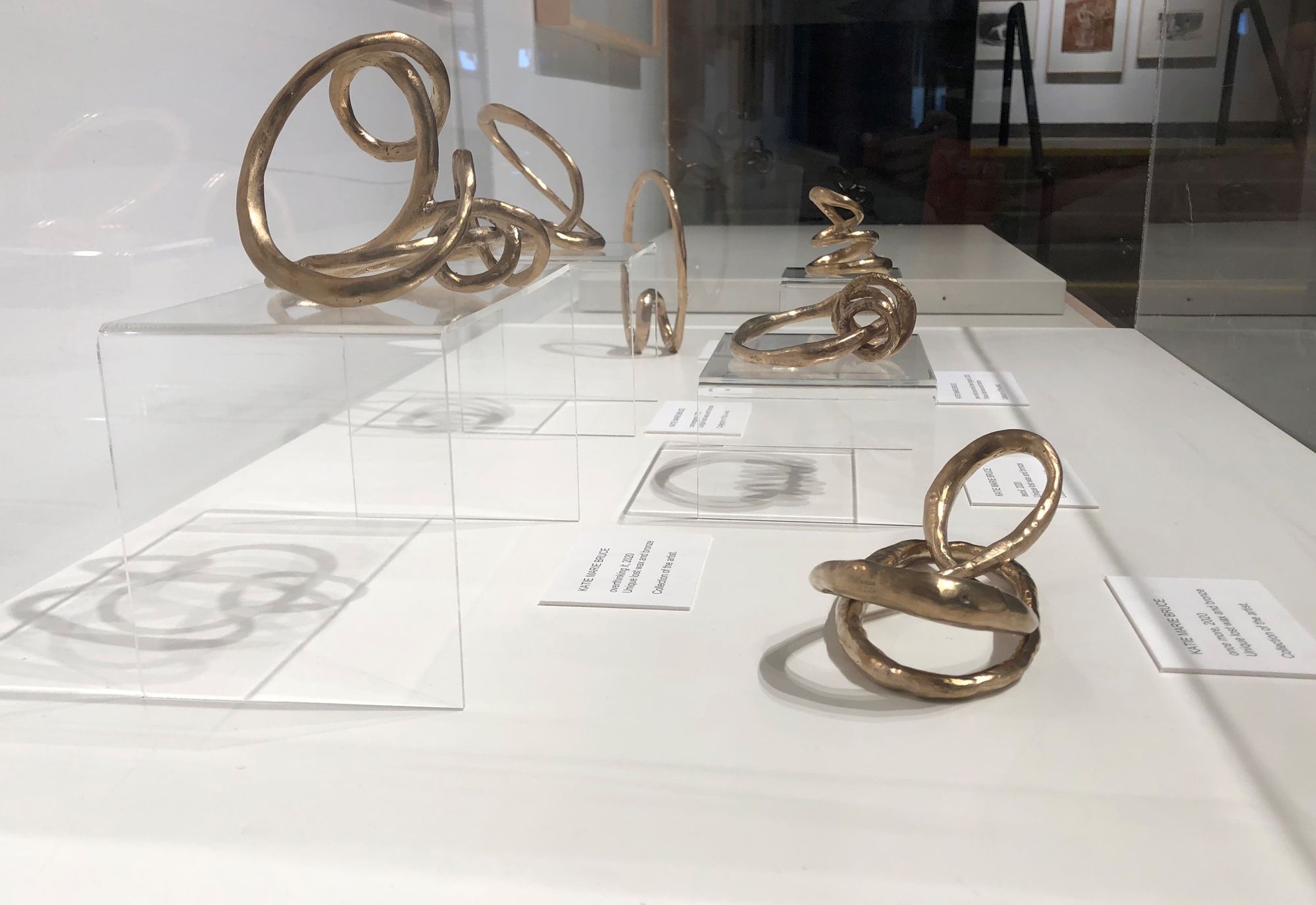 With the world adapting to online, Bruce followed suit. While she had shared some of the individual works on Instagram, she saw an opportunity to step back and look at the exhibition as a whole.
"I knew that there would be some vignettes I wanted to highlight and deconstruct, so this gave me an opportunity to really examine all the choices that I made during the curation of Field Notes," continues Bruce. "Not only does social media give me a space to talk about the show, but also (hopefully) provides a little break in content about the outbreak."
Check out her daily posts, whether you are on Instagram or not, at Instagram.com/kmb_artist
uLethbridge Cares brings the community together through stories of resilience and opportunities for connection.