The past ten years has seen a number of notable donations for the University of Lethbridge Art Gallery, among them the artworks from the estate of Dr. Margaret (Marmie) Perkins Hess (DFA '04) and Dr. Jim Coutts (LLD '12), which have garnered significant publicity and excitement.
While several pieces from these collections have been featured in previous exhibits, the Art Gallery is showcasing some artworks that have been generously donated by other artists and collectors who continue to advance the Gallery's mission of connecting diverse communities and contemporary artists.
The exhibition, titled Recent Acquisitions, features works from several ULethbridge alumni, including a stunning eight foot long watercolour work, and two works from Nicholas de Grandmaison, among others.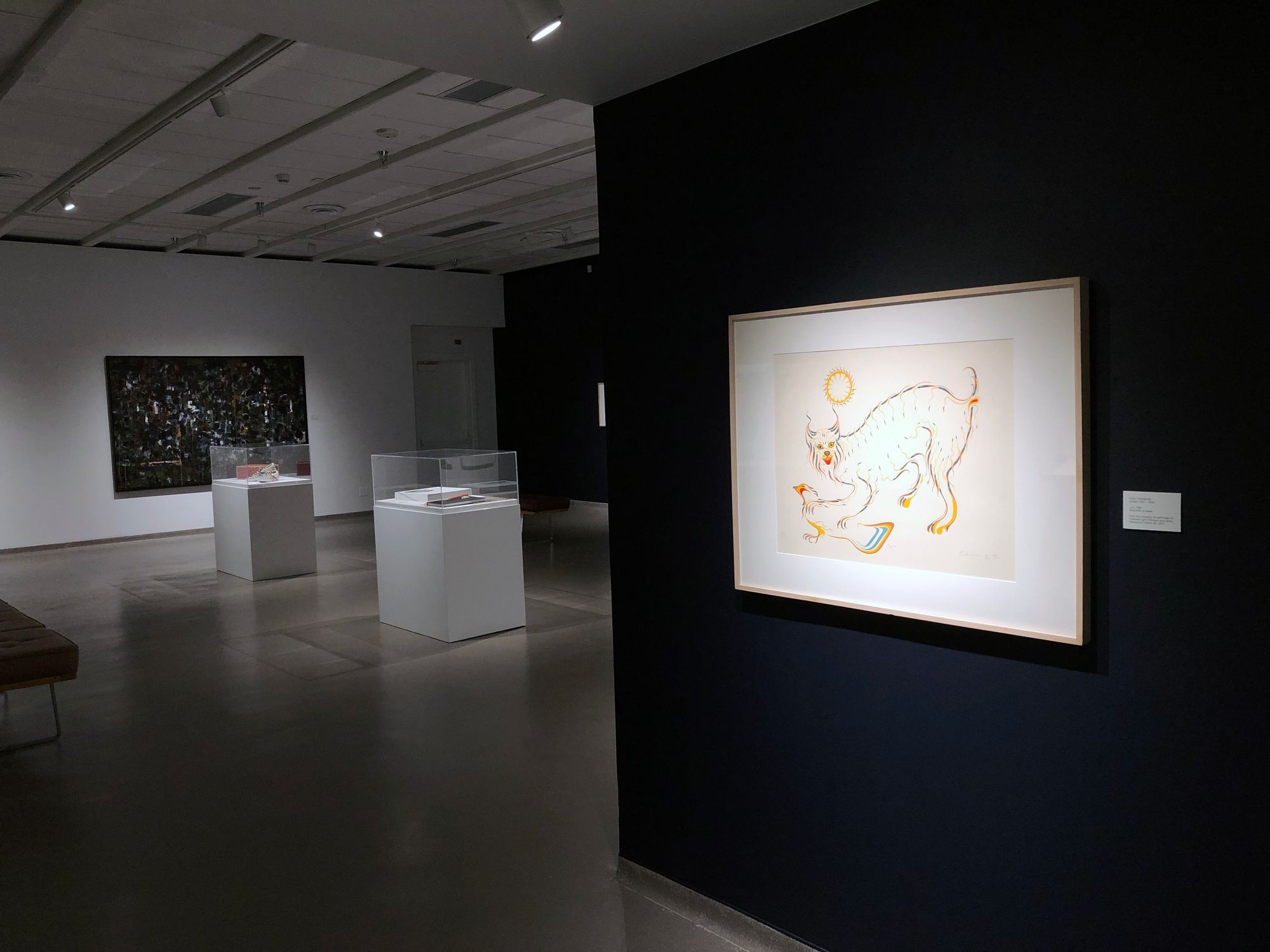 Assistant Curator and Preparator David Smith (BFA - Art History/Museum Studies '13) says the exhibition was inspired by the generosity of the arts community in Lethbridge and southern Alberta.
"The gifted artworks in the exhibition continue to enrich the university's collection and allow us to tell untold stories. While donors give artworks for various reasons, they often do so with no expectation for recognition and yet they play a vital role in breathing new life into the collection."
One exciting part are the three ULethbridge alumni artists featured in the exhibition—Serene Weasel Traveller (BFA - Indigenous Art '22), Joseph Anderson (BFA - Art '00) and Karen Brownlee (BA '76).
Serene's beaded Vans shoes from an Indigenous Art Studio course are featured in the exhibition, along with Joseph's panoramic watercolour, which is the largest in the University's collection. Lastly, Karen's watercolour paintings of rural prairie communities showcase the role of grain elevators in prairie settings, creating a strong sense of cohesion and familiarity.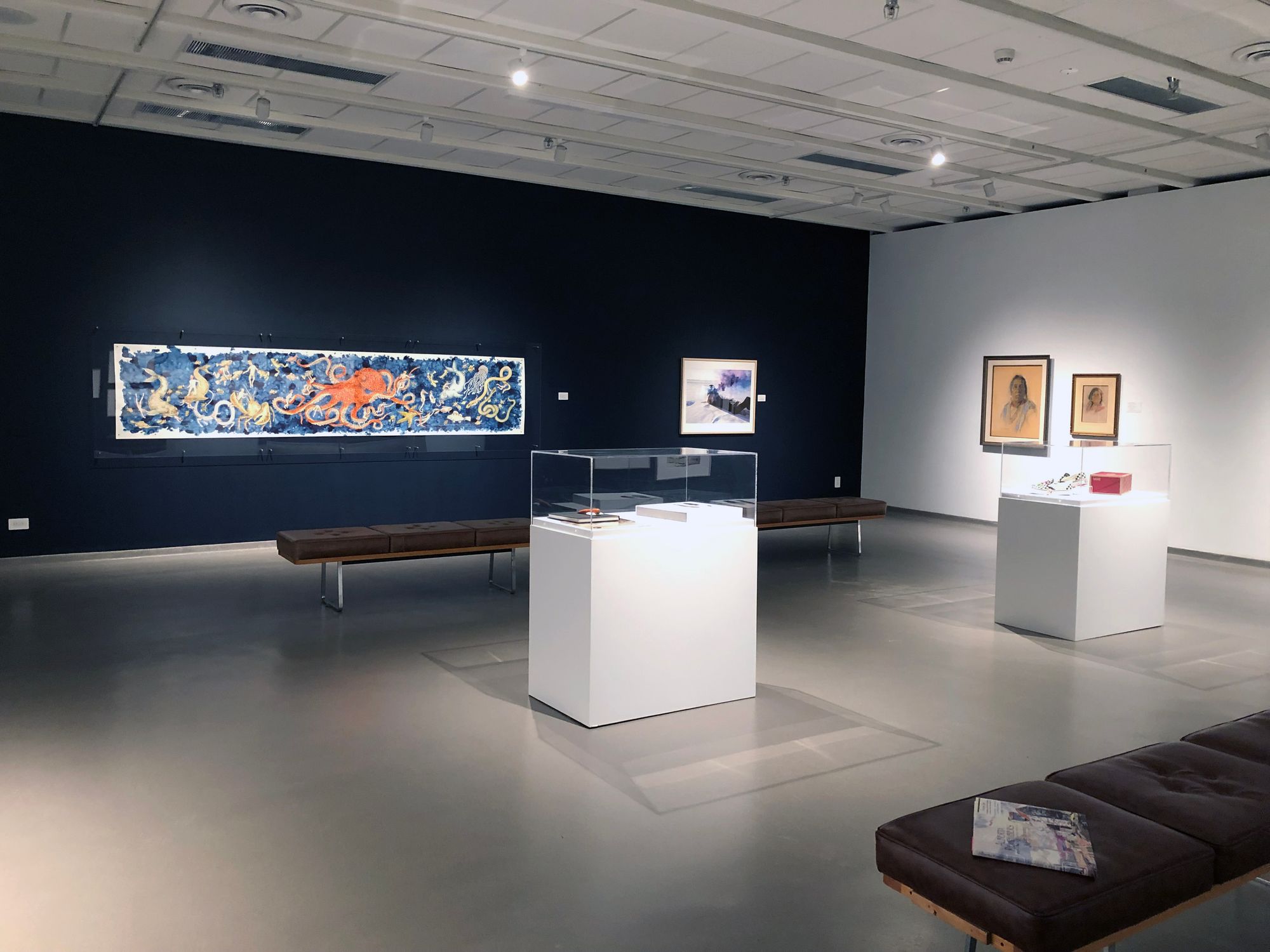 "Many ULethbridge alumni remain closely connected with the University, and their ongoing support and engagement is truly something to celebrate," David adds.
For David, the must-see piece in this exhibition is a large acrylic painting by Gordon Smith. He describes it as a stunning work of abstraction and a triumph for the University.
"It is one of the first pieces you see when you walk through the door and is visually stunning in person. From far away, the dabs and dashes of white remind me of the way reflected moonlight glimmers on dark wate,r but get up closer and you discover the push and pull between the painted frame and vertical stripes, which feel like the sash and grilles of a large picture window. The view however refuses to be contained and bursts through the suggested frame with confidence and energy.
The Recent Acquisitions exhibit is up in the Hess Gallery until October 14. Admission is free to the public during Gallery hours.