The University of Lethbridge and Lethbridge College hosted the fifth annual Cor Van Raay Agribusiness Case Competition October 17 & 18, 2019. University of Lethbridge, Lethbridge College, Olds College and the University of Saskatchewan students competed in this unique two-day event for their share of $2,000 in prize money.
The event kicked off with a dinner and keynote by Steve Janz, Chief Client Officer at Agriculture Financial Services Corporation. Steve shared his story about going from a small town farm kid in Manitoba to leading 300 passionate Agriculture Team Members across Alberta.  
The next day, 46 students split into ten teams, with four hours to analyze and create a solution to an agribusiness case. They then had 15 minutes to present their solutions to a panel of expert judges, followed by a 10-minute question and answer period.
That evening, the students were joined by event sponsors in the Garden Court at the Lethbridge College for an award ceremony following dinner.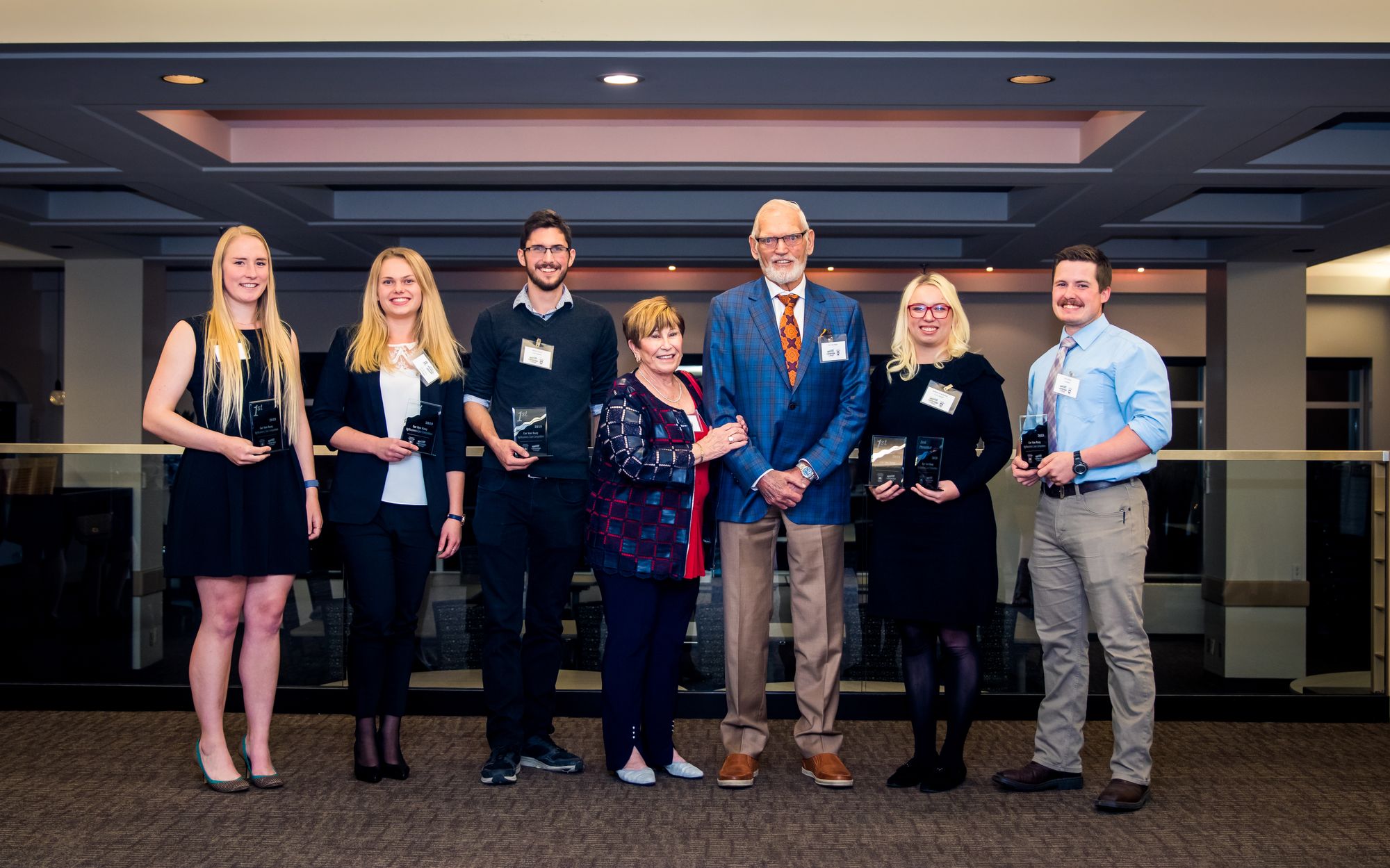 The competition was created following a generous gift of $5 million from Cor Van Raay in support of ag studies at the University of Lethbridge and Lethbridge College. Cor was at the awards ceromony Saturday helping hand out trophies to the competition winners.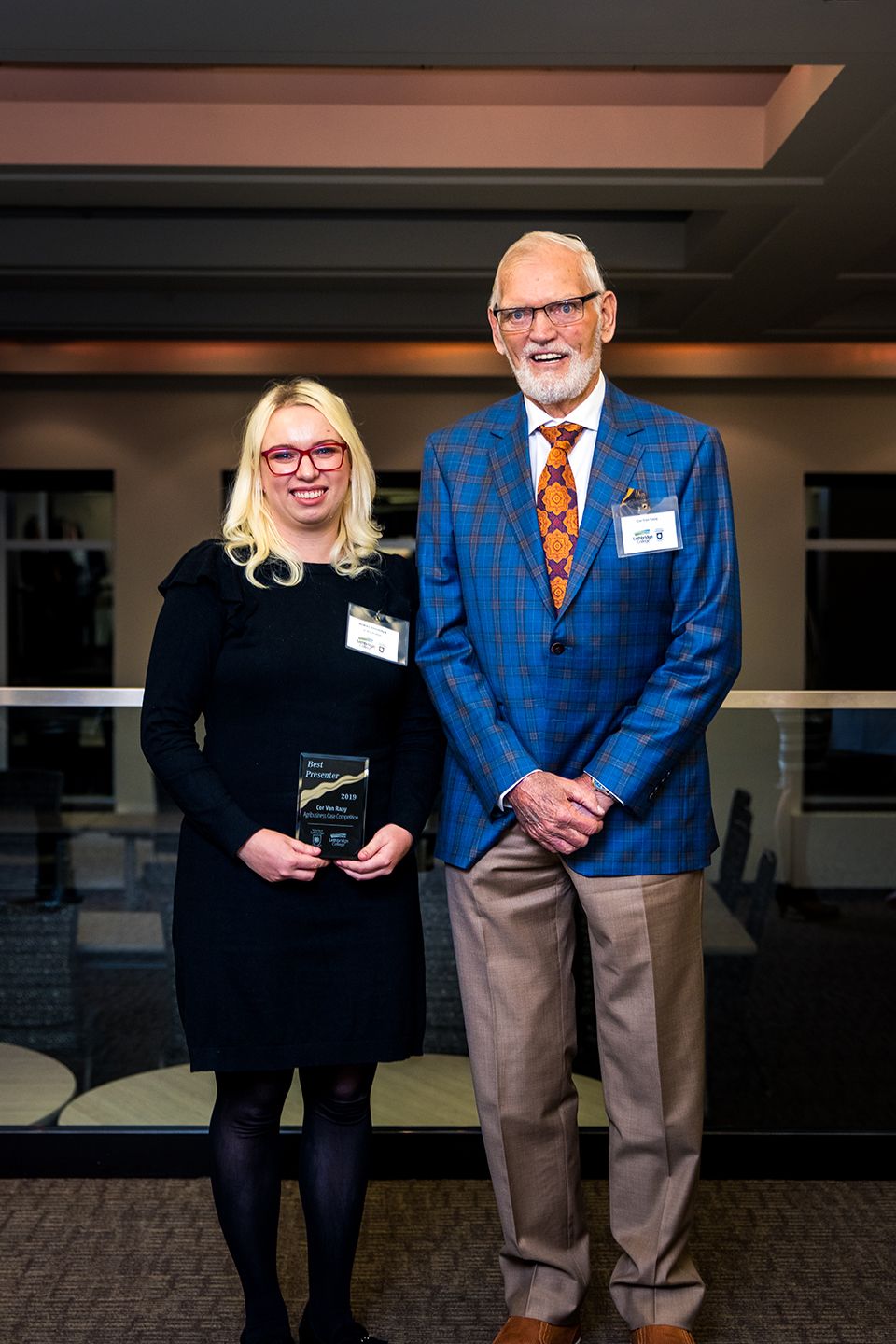 The University of Lethbridge and Lethbridge College thank event sponsors for their continued support of the Cor Van Raay Agribusiness Case Competition: