As we celebrate the International Day of Women and Girls in Science in 2023, we particularly celebrate diversity, inclusion, and belonging. This past year continues to show the world the importance of many voices and views in the way that scientific knowledge, understanding, and communications evolve. As we know better, we do better.
The way we teach and learn sciences, technology, engineering, arts, and mathematics (STEAM) is inherently interdisciplinary. All university students engage in several courses outside their academic disciplines, adding to their knowledge and skills in critical thinking, social justice, and liberal education as part of the journey. And university faculty and graduate practitioners do the same.
We approach science from many perspectives. Adjusting to current literature, new methods and findings, and from many disciplinary viewpoints. Doing so makes our research, scholarship, and inquiry more robust. As an example, when researchers like Dr. Hester Jiskoot look at the pace and occurrence of changes in glacial melt, they do so knowing these changes do not occur simply as a physical or chemical process but rather one that is impacted by a multitude of complex scientific, environmental, political, and economic factors and decisions.
One of my own current interdisciplinary research programs is with colleagues in business (marketing and consumer psychology) and education (science education), where we look at various issues and understandings of water and climate change. And the impacts of both on people, animals, infrastructure, decision-making, political systems, and environments. None of us can do this work on our own. We rely on each others' distinct disciplinary perspectives to understand the human factors, ecological systems, and political strategies and priorities that drive responses and understandings of changing climate and water resources. And we require respect and creation of common language across our disciplines to work effectively together. Truly, STEAM-power at work.
This year, we are featuring faculty, students and alumni who are making important contributions to science and how we understand the world around us. These women are scientists, scholars, and artists. They inspire and mentor.
As we continue to make space for more women and girls in science, let us always remember: "you can't compete with me; I want you to win, too!"
Sincerely,
Dr. Dena McMartin
Vice-President (Research)
University of Lethbridge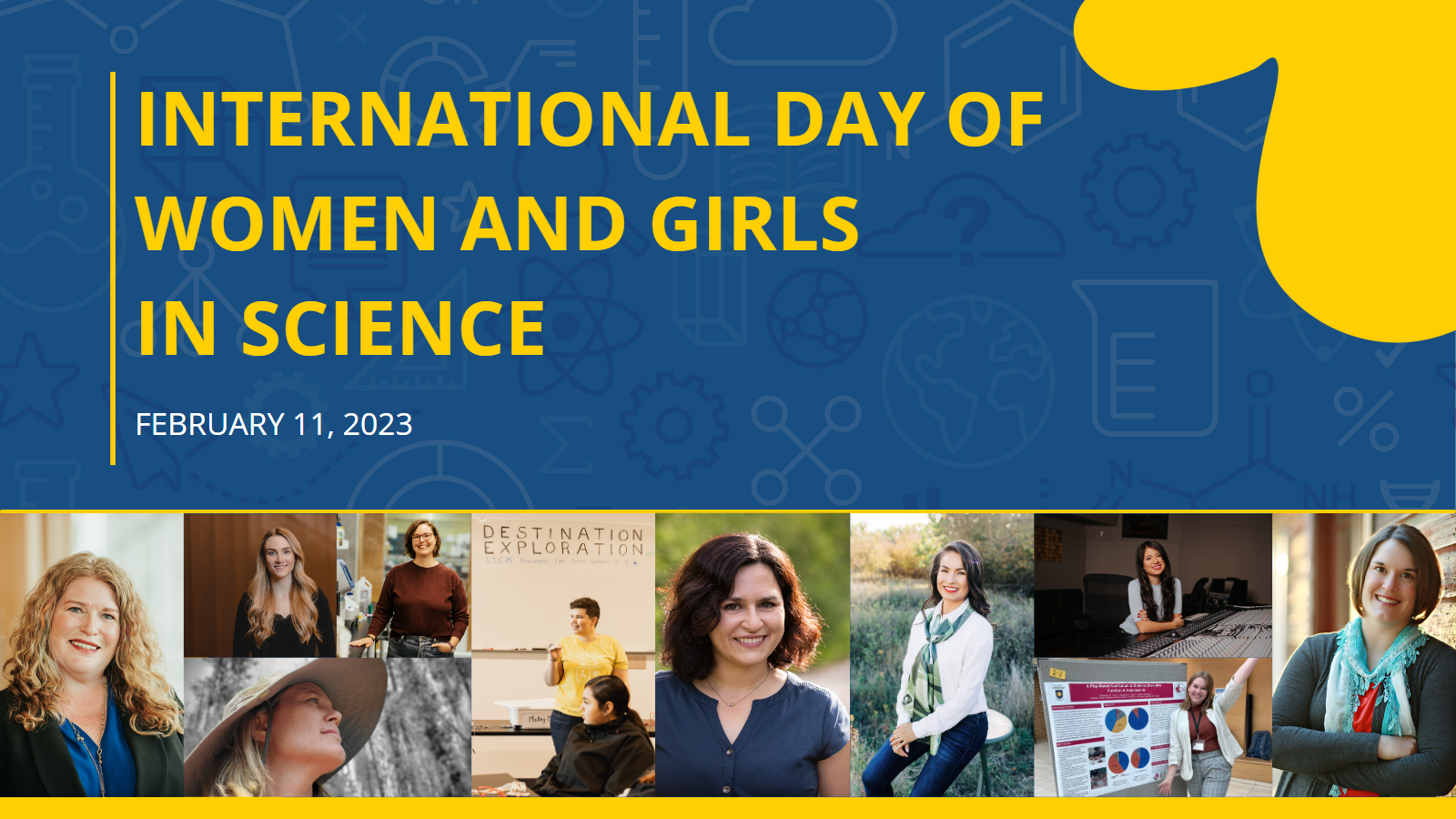 ---
Make a gift to student scholarships and help support the next generation of women and girls in science.
Find admission details‌
‌Request info‌
‌Book a tour‌
‌Make an appointment for enrolment advising