Introducing, the Faculty of Fine Arts Fall 2020 graduates:
Amber Beingessner (BFA – New Media)
Melissa Cadick (BFA – Dramatic Arts)
Justys Conrad (BMus)
Samantha Geyer (BFA – Dramatic Arts)
Nicholas Gregory (BFA – New Media)
Rebecca Klein (BFA/BEd – Art)
Erika Kok (BFA/BEd – Dramatic Arts)
Hailey Lightbown (BFA – Art, Art History/Museum Studies)
Shaedene Morrison (BA/BEd – Dramatic Arts)
Ian Mustard (BMus)
Nicole Riedmueller (MFA - Art)
Amber Saito (BFA – Art)
Tyler Strang (BFA – Dramatic Arts)
You did it! And we are all so proud.
I'm Mary Ingraham, Dean of the Faculty of Fine Arts, and I want to send a huge congratulations to the students in Fine Arts graduating in Fall 2020. You are students in art, drama, music and new media programs and degrees; performers and academics; you are the collaborators, the innovators, entrepreneurs, and creators who make our community strong, sustainable and ultimately livable. You are our future.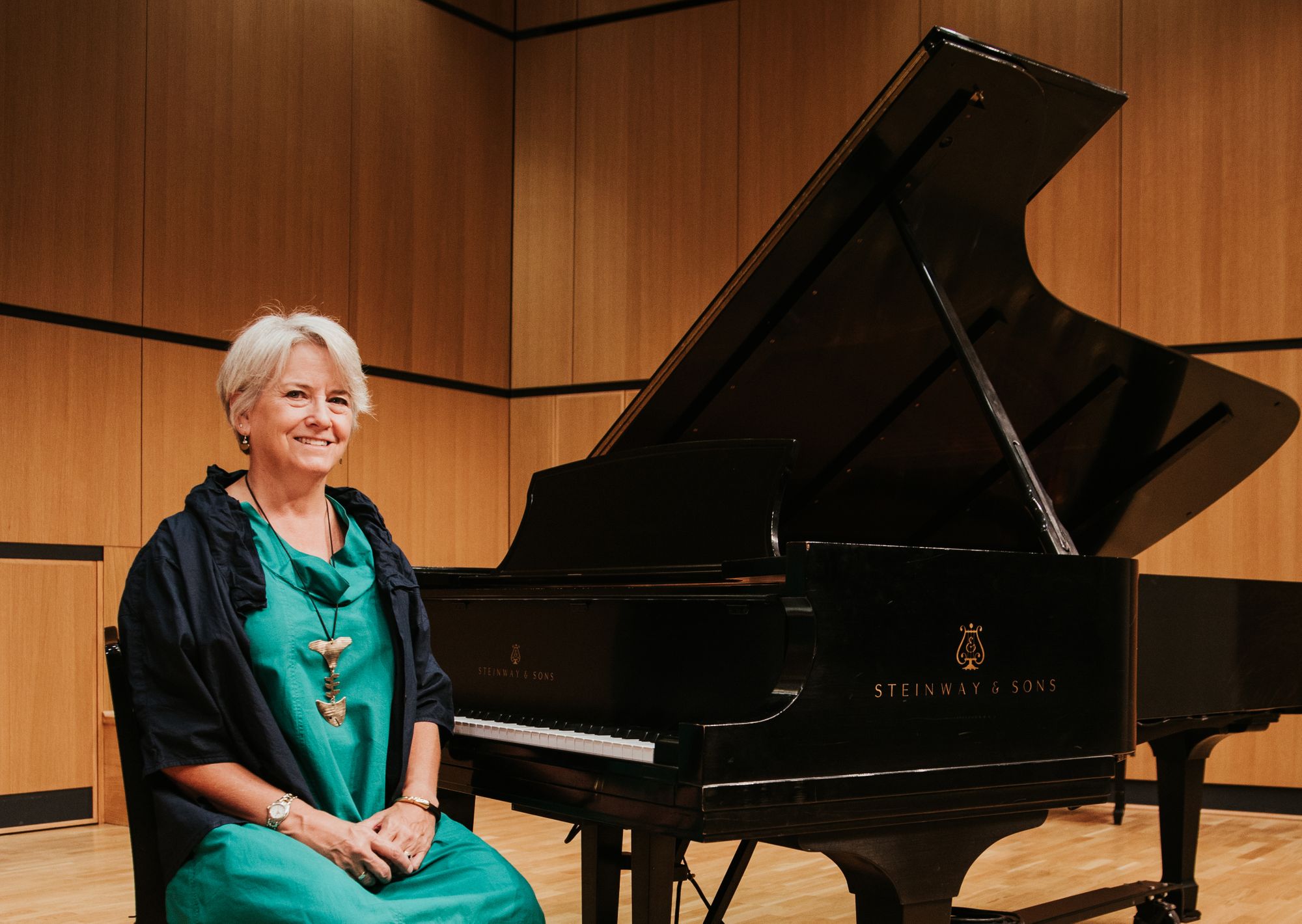 I'm sorry not to be able to congratulate each and every one of you as you cross the stage at convocation, but I hope that we might meet again soon so that I can do so. Meanwhile, congratulations to you all!
I can speak for every faculty and staff member in the Faculty of Fine Arts: convocation is our favourite time of year! Whether we've had the pleasure of meeting one-on-one, or just passing by in the halls, the pride we feel for every graduating student vibrates across our campus. While we can't be with you in person this year, we send our proudest CONGRATULATIONS, from our homes to yours.
---
Stay in Touch
We invite you to keep in touch and share with us, and your fellow (and future) Fine Arts alumni, what your future holds. Please share your successes and your challenges; ask for support or give your support to the next generation of Fine Arts students. Keep us updated on what you're up to so we can feature you in upcoming stories and online: email finearts@uleth.ca.
Find us on Facebook, Twitter and Instagram.
And keep your contact information up to date with Alumni Relations! The folks in Alumni Relations have all sorts of benefits and events to keep you involved in the uLethbridge family and it helps us all stay connected.