Mary Kavanagh's (Art) exhibition Daughters of Uranium opened in Calgary Friday, September 27, at the Founders' Gallery, located at the Military Museum. Running until January 26, 2020, Kavanagh's exhibition is the culmination of more than a decades-worth of research and creation. In 2017, Kavanagh received a Social Science and Humanities Research Council (SSHRC) Insight grant for her project Atomic Tourist: Trinity, which explores nuclear anxiety in the twenty-first century.
In Daughters of Uranium Kavanagh weaves a complex narrative that, as Jayne Wilkinson writes, "encompasses not only the desert site of the first atomic explosion but the post-war suburbs that expanded rapidly in its shadows; not only the laboratories that buzzed with thrilling scientific discovery, but the homes where the cost of war was actualized in the slow decay of uranium isotopes moving through newly cancerous bodies."
Kavanagh offers the viewer an immersive experience with artworks that have coalesced after more than a decade of research. She repositions archival material, letters, photographs, artefacts and interviews. Personal responses find form in drawings, watercolours, sculpture, video and a series of collections. She brings into view current conditions of invisibility, exposing us to the present and to the presence of the Nuclear. Derived from the chemical sciences, the term "daughters of uranium" describes the radioactive decay chain of naturally occurring uranium, (U-235 being the crucial element for sustaining a nuclear chain reaction) while evoking generations born into an uncertain future.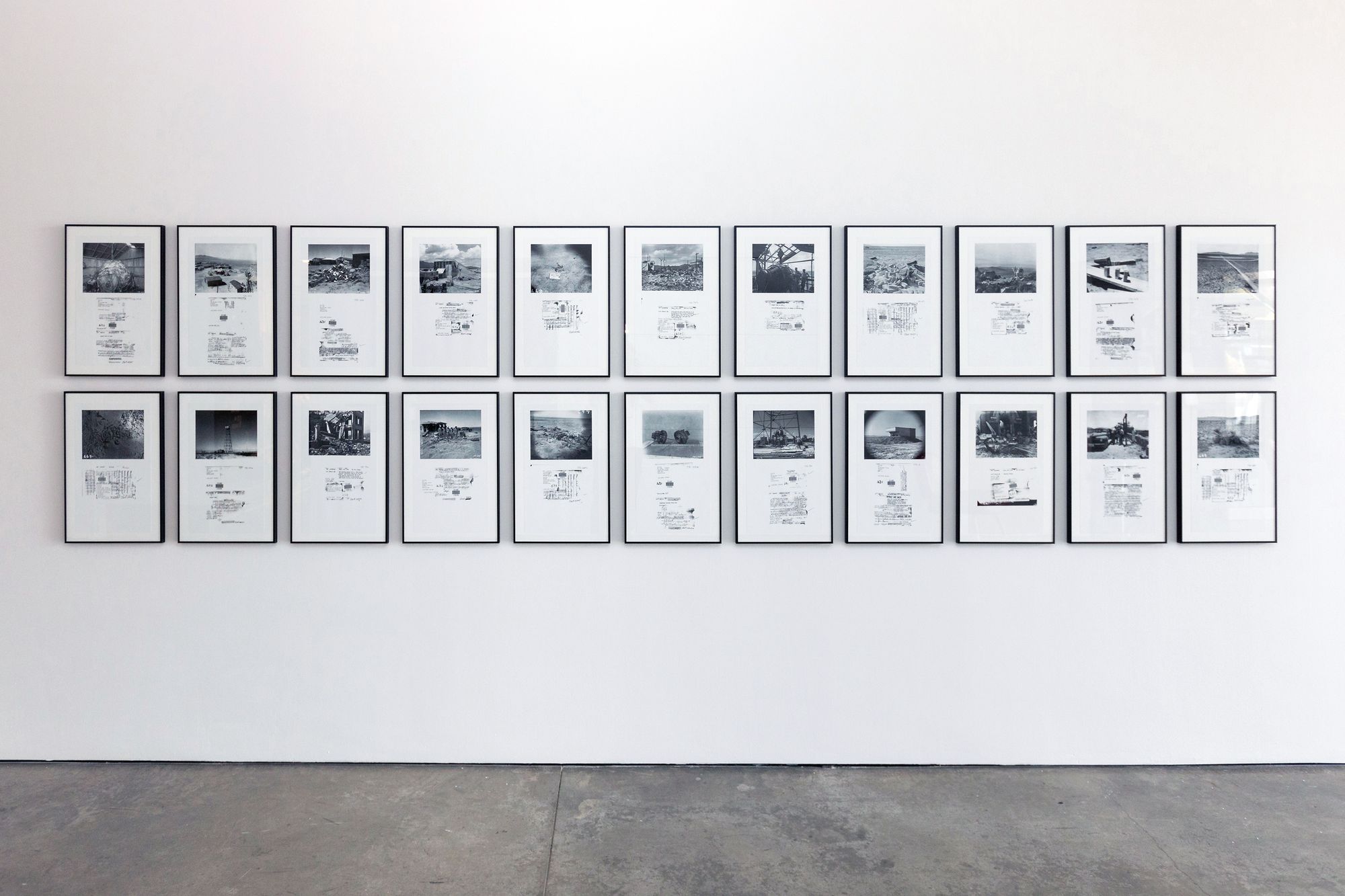 Mary Kavanagh is an artist and Professor in the University of Lethbridge Department of Art, teaching drawing and interdisciplinary studio. Her research interests include post-atomic studies; ecology and trauma; technologies of war; and histories of medicine and science. For the past decade, Kavanagh has documented military and nuclear sites in Utah, Nevada, New Mexico, Alaska, Japan and Canada.
Daughters of Uranium is co-curated by alumna Christina Cuthbertson (BFA – Art '05) and Lindsey Sharman, and co-organized by the Southern Alberta Art Gallery and the Founders' Gallery, University of Calgary, located at the Military Museums. An exhibition catalogue with essays by Peter C. van Wyck, Jayne Wilkinson, Christina Cuthbertson, and Lindsey Sharman will be published in 2020.